This latest episode of Aangan had few of the most important developments yet it was not engaging or impactful enough. Many of the scenes and even the dialogues were disappointing, to say the least. The "hum yahan khana nahi, ghum khane aye hei" dialogue was unbelievable! So far Alia and Chammi are the saving grace of this drama. Alia's character in particular has some depth and you can see that it has the potential to be more interesting. Chammi adds more life to this drama.
Mazhar's Arrest
For the past so many weeks the viewers watched Mazhar and his wife fighting all the time and I was thinking that perhaps these fights will ultimately be the reason why Mazhar loses his temper. The reason why Mazhar hit the farangi boss made sense but the way it was shown wasn't too impressive or convincing. Instead of showing Mazhar narrating the reasons why he hit his boss, it would have been so much better if the viewers were shown his emotions while all this was happening. Some of Mazhar and Azhar's scenes were written well but the execution was not up-to-the-mark. Mustafa Afridi's acting was strictly okay in some of the scenes. These scenes could have been more emotional if the performances were not so average. When Azhar broke the news of Tehmina's death, Chammi's reaction should have been captured first instead of Jamil's mother since Chammi is the one who was dreading this marriage the most. Alia's farewell scene in which she says that she won't forget bua or the 'afheem ki dibbi' was a short but meaningful scene.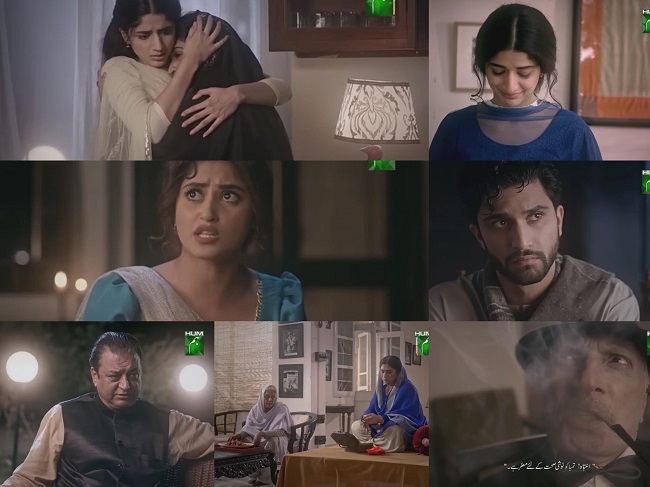 Alia's mother's scenes are as monotonous as they can possibly get. Even after losing her daughter, she has not changed her ways at all. Her brother finally made an appearance tonight. His attitude and later on his reply to her letter clearly showed that he couldn't care less about his sister or her family. That did not stop Farida from covering up for him yet again. The writer has shown two completely different kind of people – those who cannot stand the Britishers and those who are in awe of them. The scenes covering the love and hate these characters feel are highly repetitive. Once again, Alia was there to witness how her mother lied even though her mamoo refused to help them. Alia's expressions when she went around inspecting Azhar's house showed that she did not approve of it. Mawra Hocane's performance tonight was the highlight of an otherwise unexciting episode.
Chammi and Alia
Chammi and Alia's meeting was quite contrary to my expectations since this was the first time that Chammi welcomed someone like that. This scene made it quite apparent that these two will definitely be getting along. Since Alia and Chammi are the only characters in this play who have a definite presence it will hopefully be good to see them together. The preview of the next episode suggested that dil phenk Jamil will fall for Alia. I hope that the story will move forward now without any more tragedies. Israr's character has been in the background for a few weeks now and I have started to wonder if he actually has a real role to play in the story.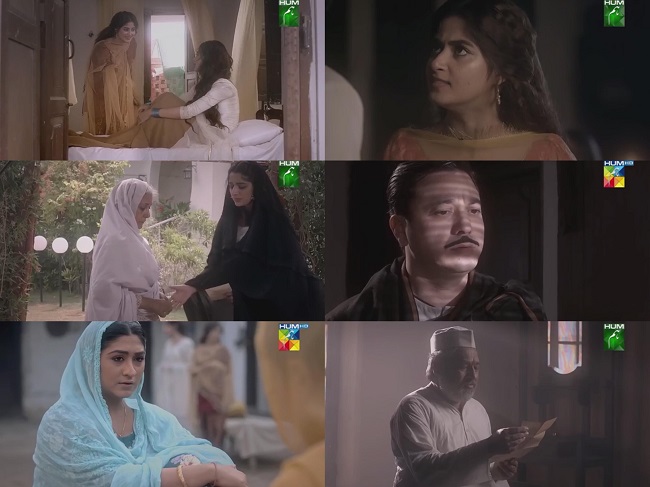 Overall Impression
With this episode Alia and her mother moved to Azhar's house. This was the most important development tonight apart from Mazhar's arrest. No one really questioned why Azhar brought Farida and Alia with him, which was somewhat strange. After the previous two episodes in particular, I had more expectations from this episode but so far the screenplay and the execution both have been shaky. The story only moves forward whenever there is a tragedy and there has been very little character development so far.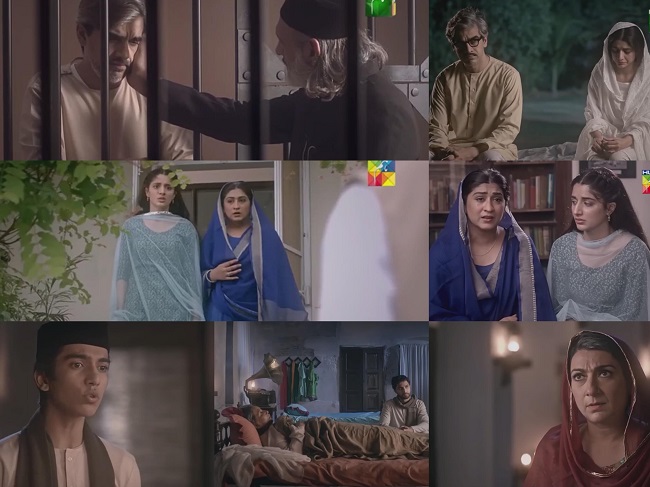 There are so many times when you feel like the writer and the director could have been more creative. Alia and Chammi are the only two characters you feel for. Alia is wise beyond her years, she is also a good judge of character. She chose to rely on people who were going to deliver, her baray chacha and Kusum's father. Mawra Hocane performed exceptionally well once again tonight and Sajal Aly made her presence felt, like always. These two are the only reason why I will tune into the next episode. I am also waiting to see if Jamil will actually fall in love with Alia or there will be an ulterior motive this time around too!
Do share your thoughts about this episode.