According to the latest news Shah Rukh Khan and Kajol will be appearing as guests on HUM's Morning Show "Jago Pakistan Jago" to promote their upcoming comeback film as an on screen couple "Dilwale". The two Indian actors have a huge fan base in Pakistan so many Pakistani viewers are waiting for their upcoming film in which they will be sharing screen space after a very long time.
Express Tribune reported that a source from HUM TV had confirmed the news. The source said,
"Yes it's happening……It's confirmed. Sanam will host SRK and Kajol on her morning show for the promotion of Dilwale. The show will be recorded in Dubai on either Saturday or Sunday."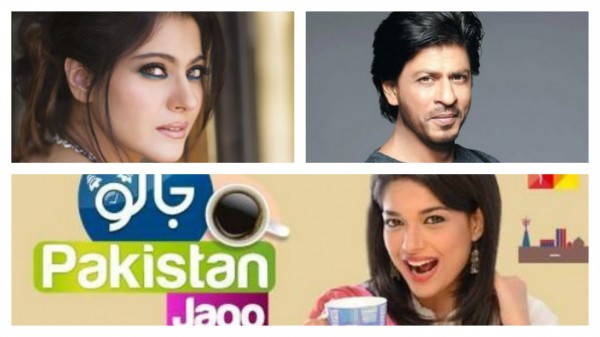 HUM Films will be distributing the film in Pakistan so they have great interest in promoting the film. HUM wants people to have a chance to hear it straight from the leads what the film is about and why people should watch it.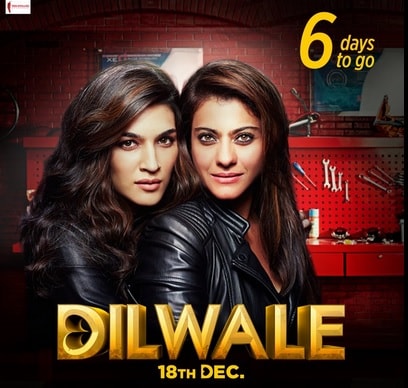 Shah Rukh Khan also tweeted that he was all set to go to Dubai but did not state the reason.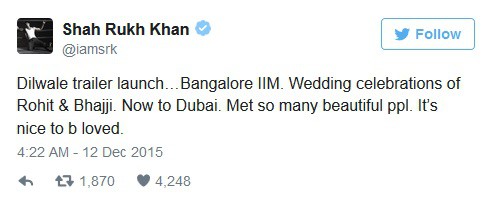 Amir Adnan, the famous Pakistani designer has designed the outfit which Shah Rukh Khan will wear on the show. Kajol will also be wearing a dress designed by fnkAsia which is based in Pakistan.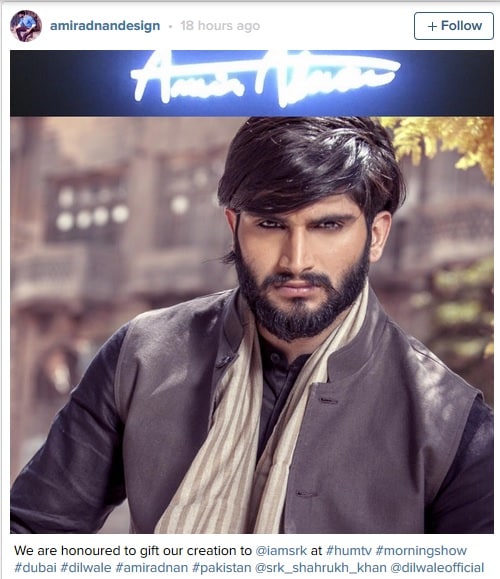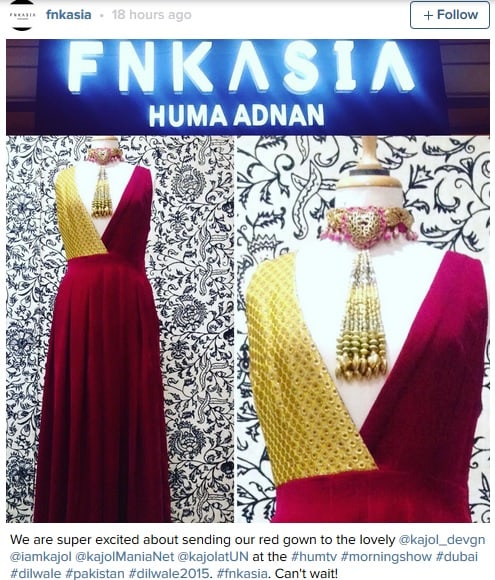 Shaista Lodhi has also reached Dubai. She posted some pictures of her. Shaista is hosting a show on HUM Sitaray too.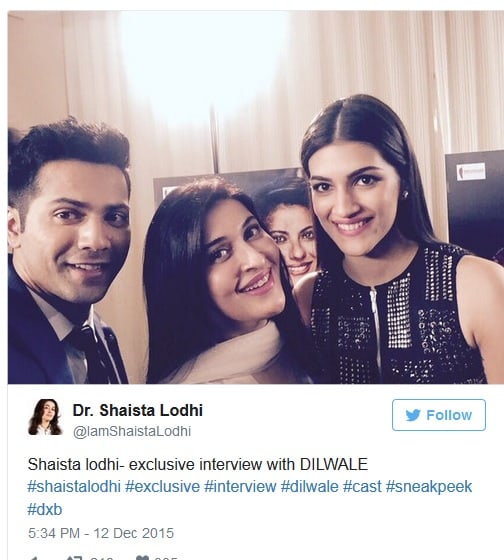 Shaista will also be interviewing the side cast of Dilwale so it appears.