Every leading newspaper and channel in India wants to interview Mahira Khan because they know only too well that this beautiful and talented actress has made a very special place in the hearts of the Indian audience. Men and women alike have fallen in love with Khirad's character and the actress who played that roles. India's leading newspaper interviewed Mahira Khan. You can read the interview here:
How did you react to the response your show got in India?
It was amazing. I recently joined Twitter and have experienced craziness since. Yesterday, I was at a mall and people kept coming up to meet me. It has been quite humbling.
Have you watched any Indian serials?
In school, I saw Kyunki Saas Bhi Kabhi Bahu Thi (KSBKBT), but I haven't seen any other shows. Kudos to the actors who were part of that show, as it (KSBKBT) went on forever. I freak out even when I get a drama with 29 episodes; I feel the story gets too long.
What do you think of Bollywood films?
They are far more advanced, while our film industry is still re-emerging right now. I loved the black-and-white movies of the '50s and '60s, including films like Guru Dutt's Pyaasa (1957) and Dilip Kumar's Tarana (1951). Shah Rukh Khan's movies are my favourite. As a teenager, I watched Dilwale Dulhaniya Le Jayenge (1995) during breakfast, lunch and dinner. I was obsessed with it.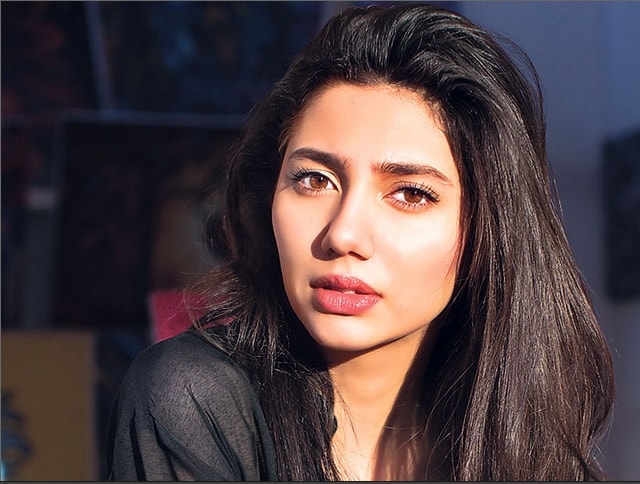 Are you interested in working in Bollywood?
I would love to. There were some rumours about a film with Ranveer Singh, but they were untrue. Right now, I am not working on any Hindi film.
Does your marital status affect the kind of work you get?
Not in Pakistan. You tend to take up lesser work as you give more time to your personal life once you have a family. I'm lucky to be offered good work, and I maintain a balance between my work and personal life. Our industry has a family-friendly environment. Cinema is still considered an art in Pakistan and not a business.