Mahira Khan is already being titled as "the resplendent beauty from Pakistan" in India. The Indian fans were a lot going gaga over Fawad Khan, after watching Hamsafar they have fallen head over heels in love with Mahira Khan too. Mahira Khan is on a trip to India in which she will meet her fans in Mumbai, Delhi and Lucknow.
While talking to the media about her visit to India and the success of Hamsafar Mahira said, "Zindagi's initiative to build bridges and dissolve boundaries between India and Pakistan has been revolutionary as the Indian audiences warmly received and grew to love our shows from across the border. I, on behalf of my entire Pakistani entertainment industry, want to state that we are humbled to receive so much appreciation from this country. The kind of love and adulation that has been showered on my show 'Humsafar' and my character Khirad, is truly exhilarating. India is a beautiful country that values talent and I consider myself amongst the lucky few from Pakistan to have my work recognized and appreciated here. All my love and gratitude to the viewers."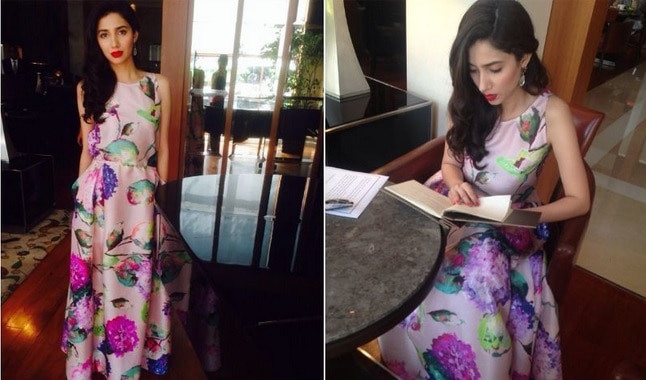 Priyanka Datta who is the Business Head of Zindagi channel which has introduced the Indian viewers to Pakistani dramas said, "The response to Zindagi has been overwhelming to say the least and we thank our audiences for this unconditional acceptance for good storytelling. Our aim is to cater to the new age women with progressive mind-sets whose primary concern is to create a perfect work-life balance. Whether it is Kashaf of 'Zindagi Gulzar Hai', Aiman of 'Maat', Sadaf of 'Thakan' or Khirad of 'Humsafar', all the leading ladies in our shows are the reflection of today's women with progressive mind-sets. As a representative of Pakistani entertainment industry, Mahira sets the perfect example for Zindagi's target audience."
Mahira Khan is enjoying her trip to India, something which is very evident from these tweets and Indians are showering her with love.