Gradually but definitely, model turned actress Saheefa Jabbar Khattak has made a name for herself in the industry. Khattak is bold and beautiful, never afraid to speak whats on her mind.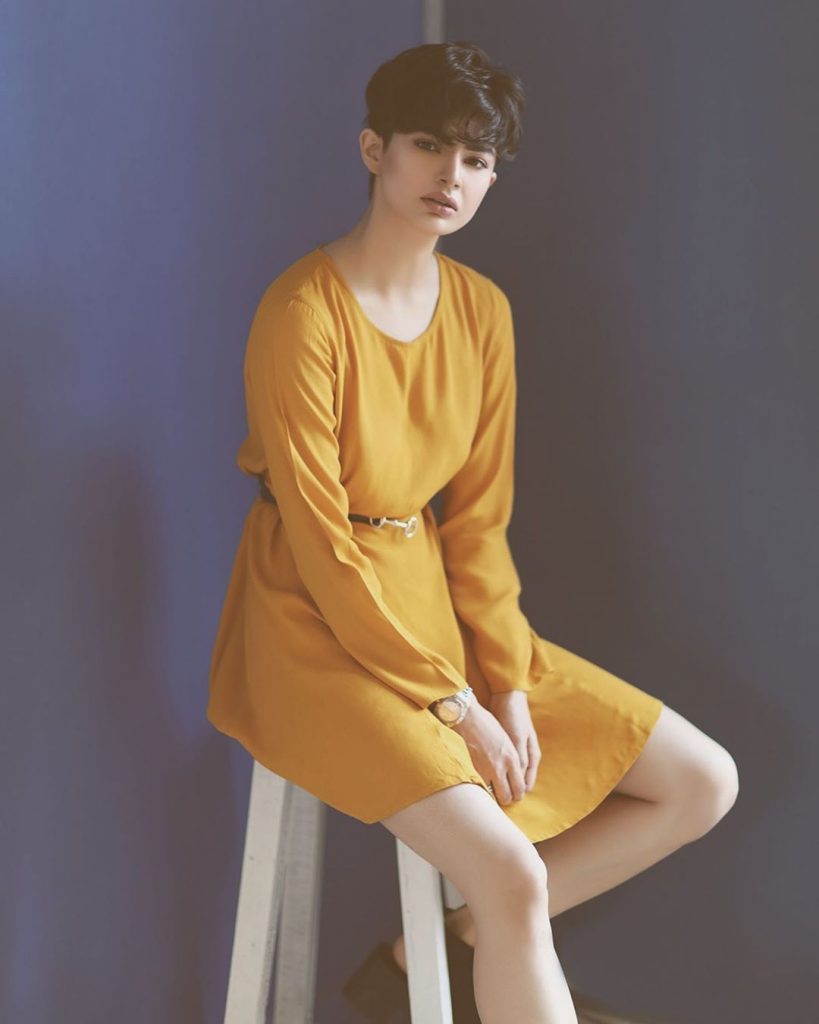 Taking to her Instagram, Saheefa recently shared that she had had a big crush on Bilal Maqsood.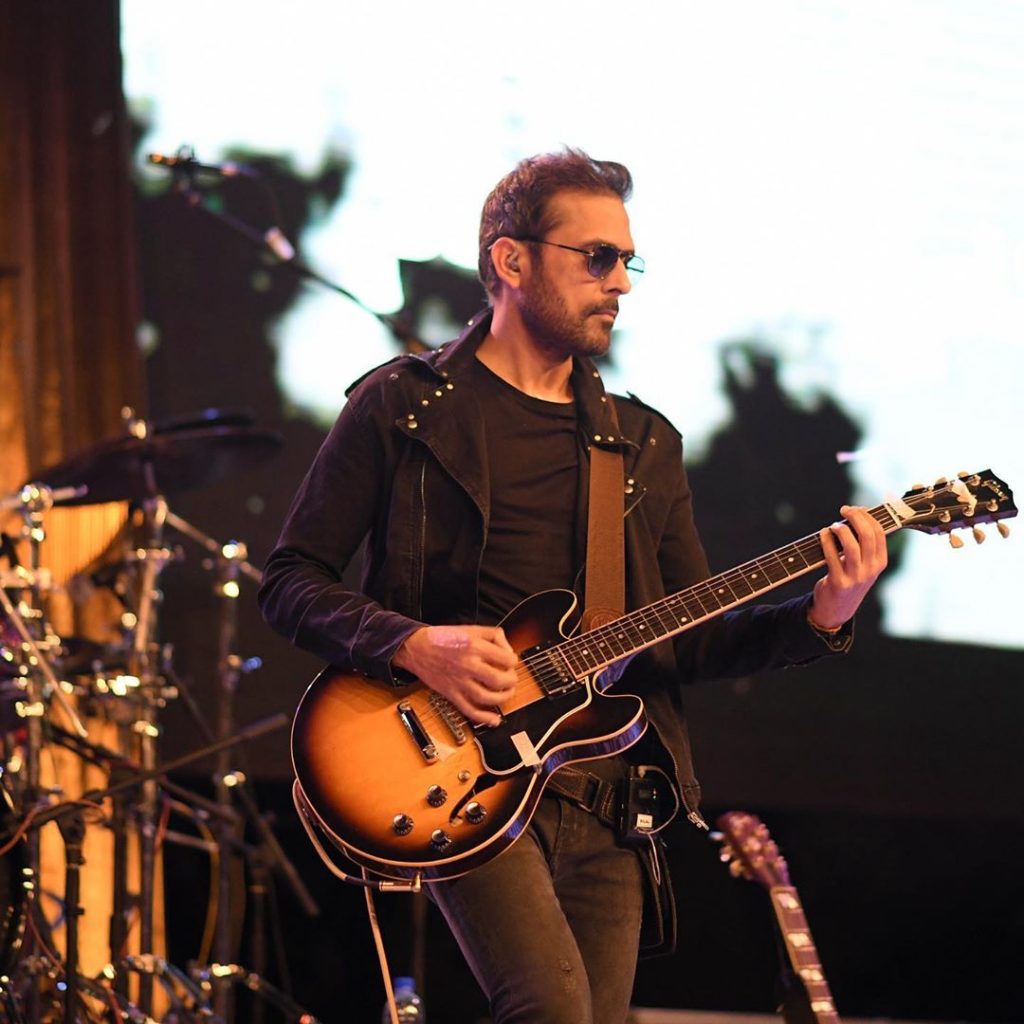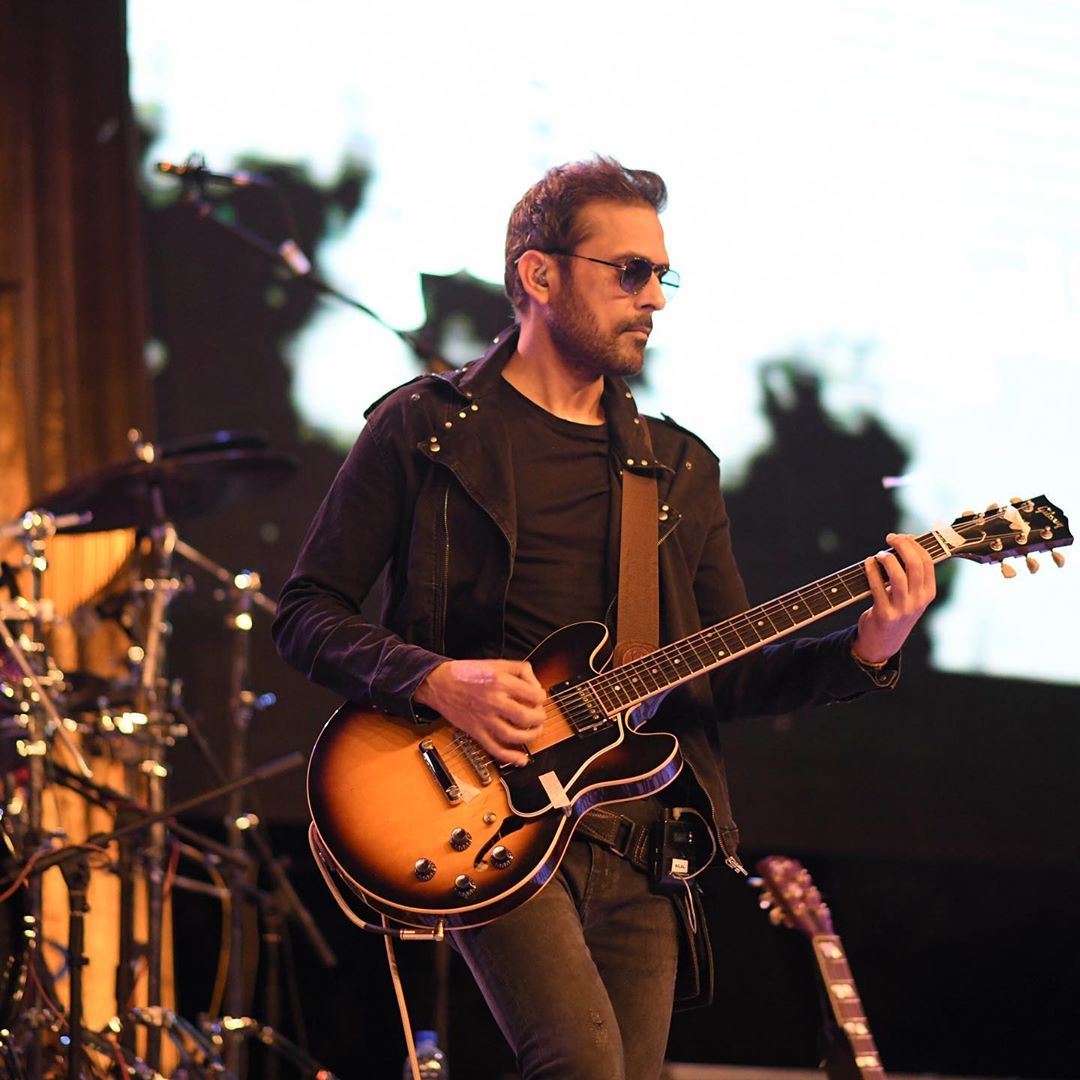 "I had/have a major crush on Bilal Maqsood, so intense that I never watched his videos when I was little because I knew I could never have him. He was gorgeous then. He is gorgeous now. Period," wrote Saheefa on her Instagram story.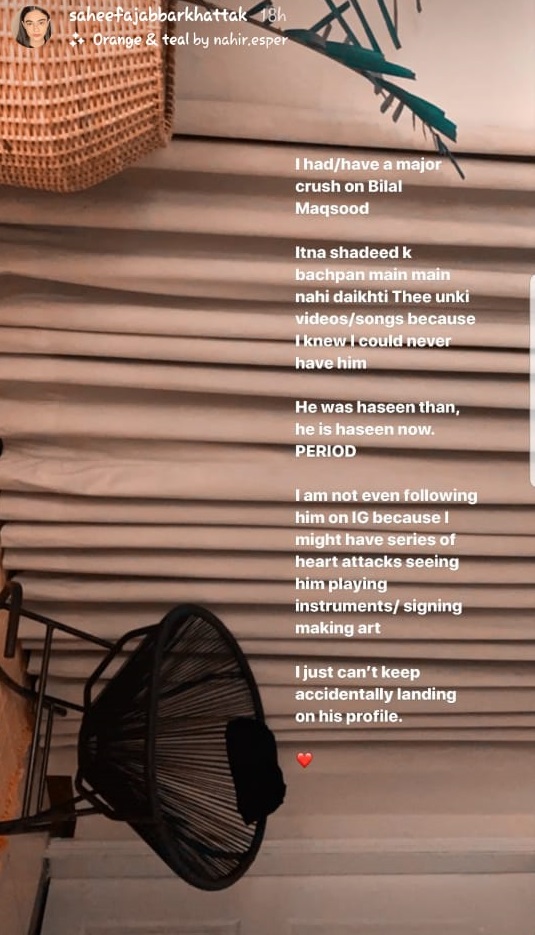 Adding further, the model turned actress stated, "I am not even following him on IG because I might have a series of heart attacks seeing him playing instruments/ singing making art. I just can't keep accidentally landing on his profile."
Bilal Maqsood has been making music since 1988 now. Bilal and Faisal Kapadia together form the band Strings, one of the most famous, popular and beloved bands in the history of Pakistani music. With the popularity of Strings the band, Bilal already enjoys a wide fan following and Saheefa's confession has only added to the long list of fans that the singer, composer has.