A couple of months ago news went viral that star pacer Shaheen Shah Afridi's family approached Shahid Afridi's family for his daughter's hand in marriage. Taking to the popular social media site Twitter, Shahid Afridi said that both families are in touch regarding the matter. There were reports that Afridi's daughter and Shaheen were soon to be engaged after the two families, who have well-established relations, reached an understanding. While Afridi confirmed that he was approached, he did not officially announce if the proposal was accepted. Shaheen's father, however, said that Afridi's family had agreed to the proposal, adding that a formal engagement ceremony will be held soon. Later on, in an interview, Shahid Afridi confirmed that his daughter is engaged to Shaheen Afridi.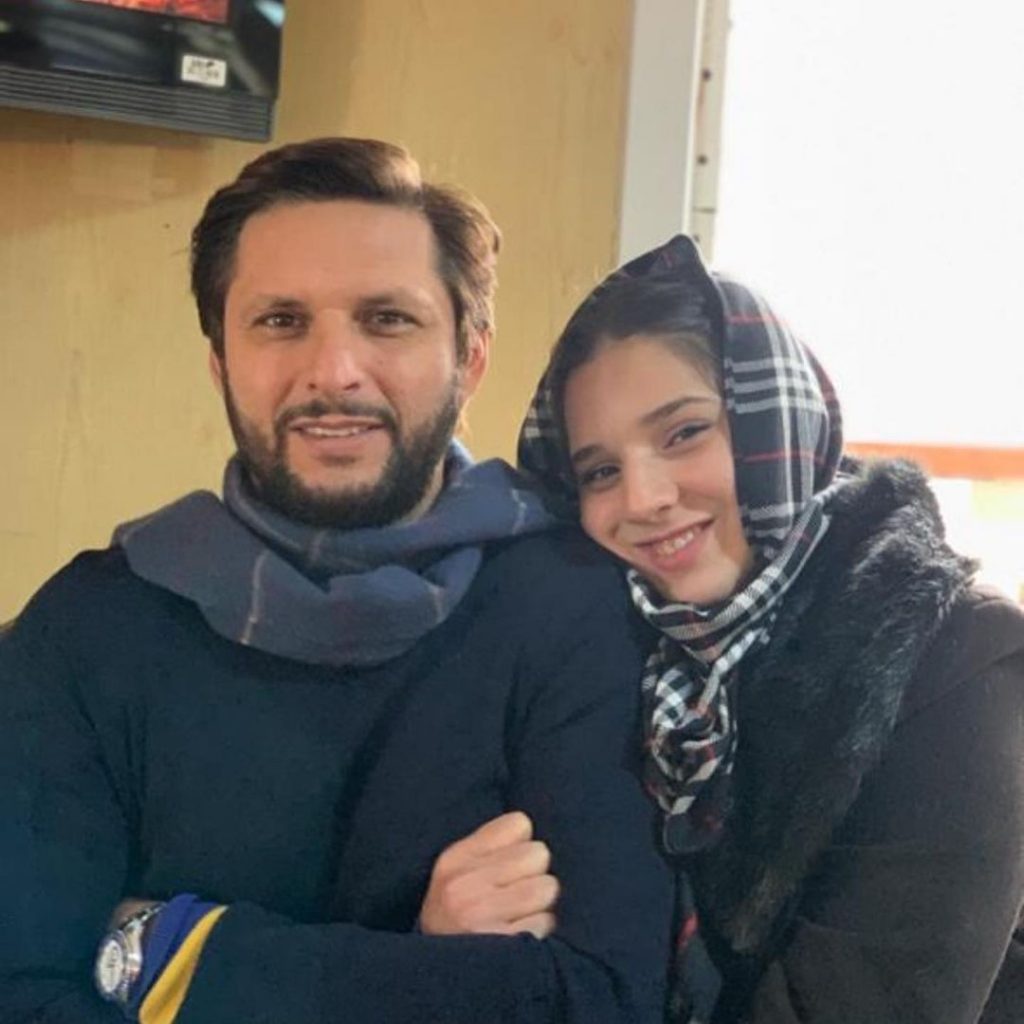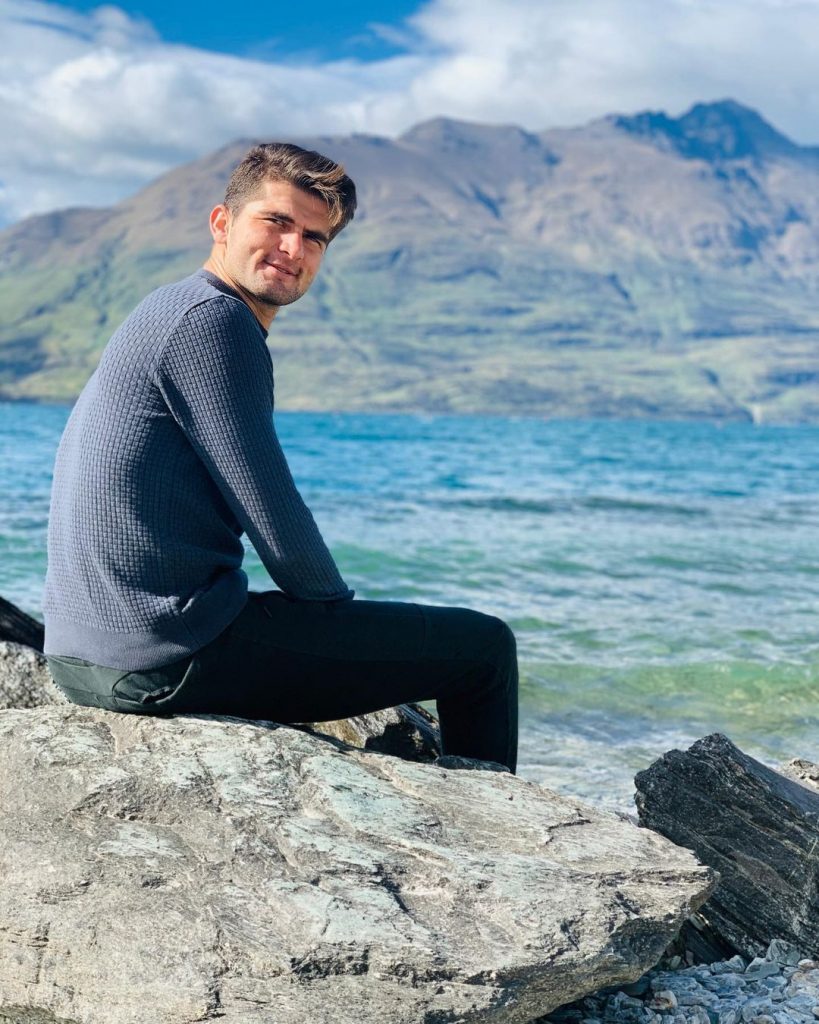 Soon after the confirmation, people started speculating about the wedding of Shaheen Afridi and Shahid Afridi's daughter. Shaheen Afridi recently opened up about his wedding. He said that he is not in hurry to get married, he is currently focusing on his cricket. Shaheen said that he will think about his wedding in the future.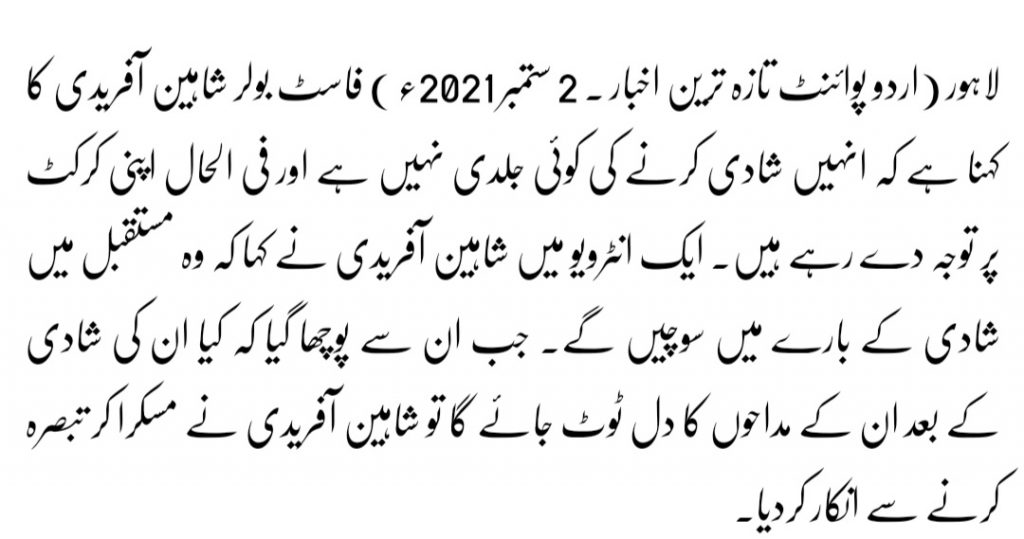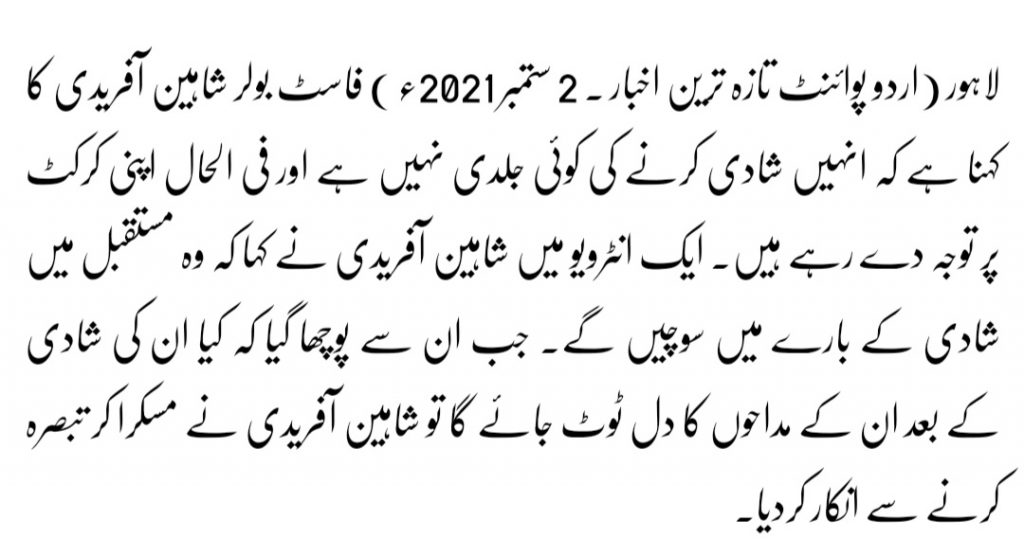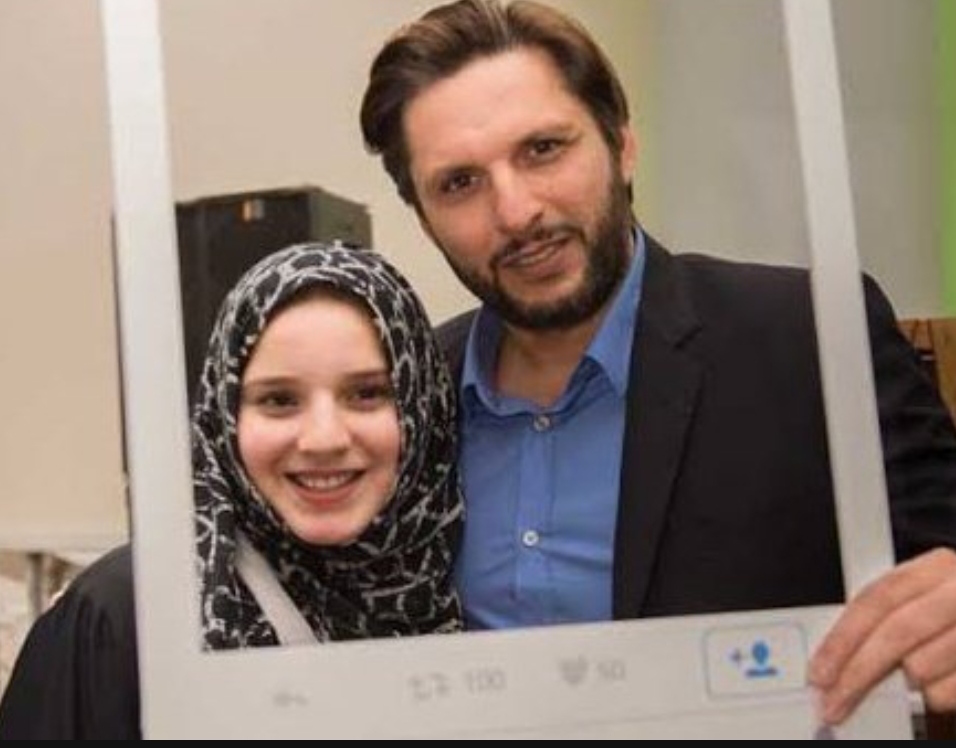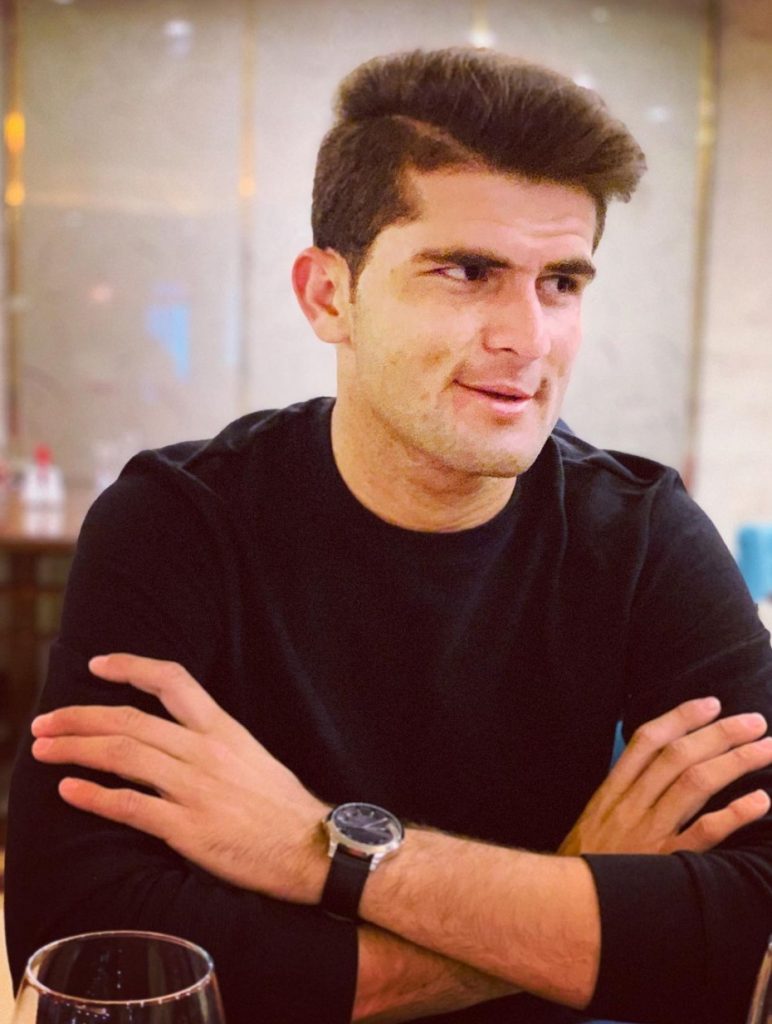 Shahid Afridi also previously said that the marriage will take place after the completion of his daughter's education.
(SOURCE: URDU POINT)