To mark Defense day and remember the shaheeds, former cricketer Shahid Afridi visited PAF's fighter pilot Shaheed Marium Mukhtar's house. 
Shahid Afridi shared his picture with Marium's family and said that it was an amazing experience to hear about her bravery and courage. She will always be remembered.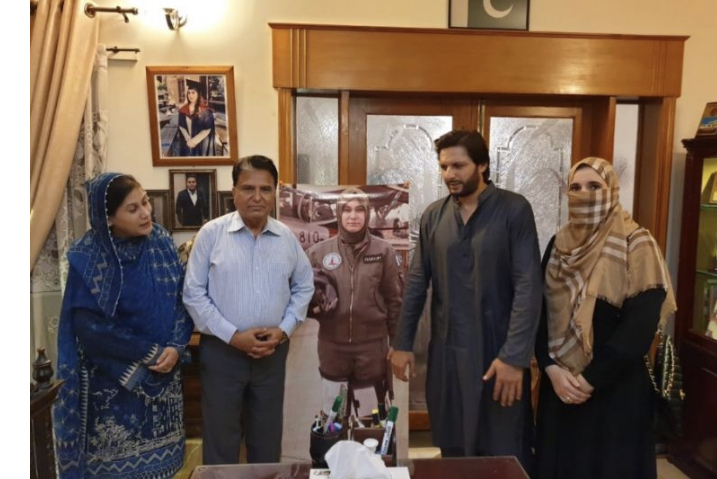 Marium Mukhtar was born in 1992 in Karachi. Her father was a retired colonel of the Pakistan army and inspired her to join the armed forces. Marium graduated as a fighter pilot in 2007 with seven other female Pakistanis. She was on her routine training flight when her jet developed a fault and crashed on November 24,2015. 
The government of Pakistan honoured Marium with the Tamgha-e-Basalat.  
Much respect for Shahid Afridi and Shaheed Marium Mukhtar.