Shahid Afridi is amazingly Talented Pakistani cricketer who rose to fame through his excellent batting innings in 96/97, in which he scored a crazy 100 on just 37 balls. This innings made him an overnight youngest sport star and after this performance, he didn't look back. A few years ago, Afridi took retirement from all formats of international cricket but he still plays for leagues. He's been a vital part of PSL.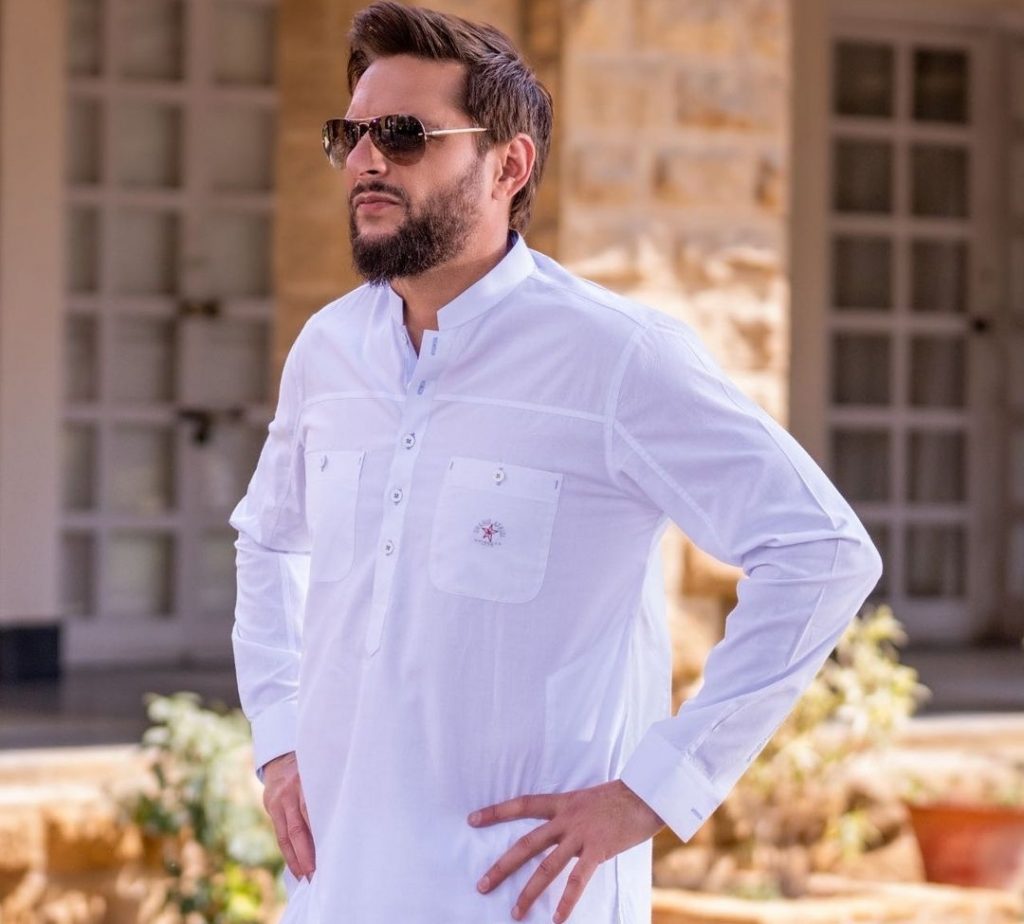 Today, the brilliant cricketer has written an amazing, heart warming and loved up note for his wife in which he expressed love for his wife, well, the couple is celebrating the 22 years of togetherness. On this occasion, Shahid Afridi writes, "My lovely wife, thank you for being the perfect better half. Extremely grateful for you – thank you for bringing all the love, joy, warmth & laughter in our home. You will always be the best thing that has ever happened to me. Love you!"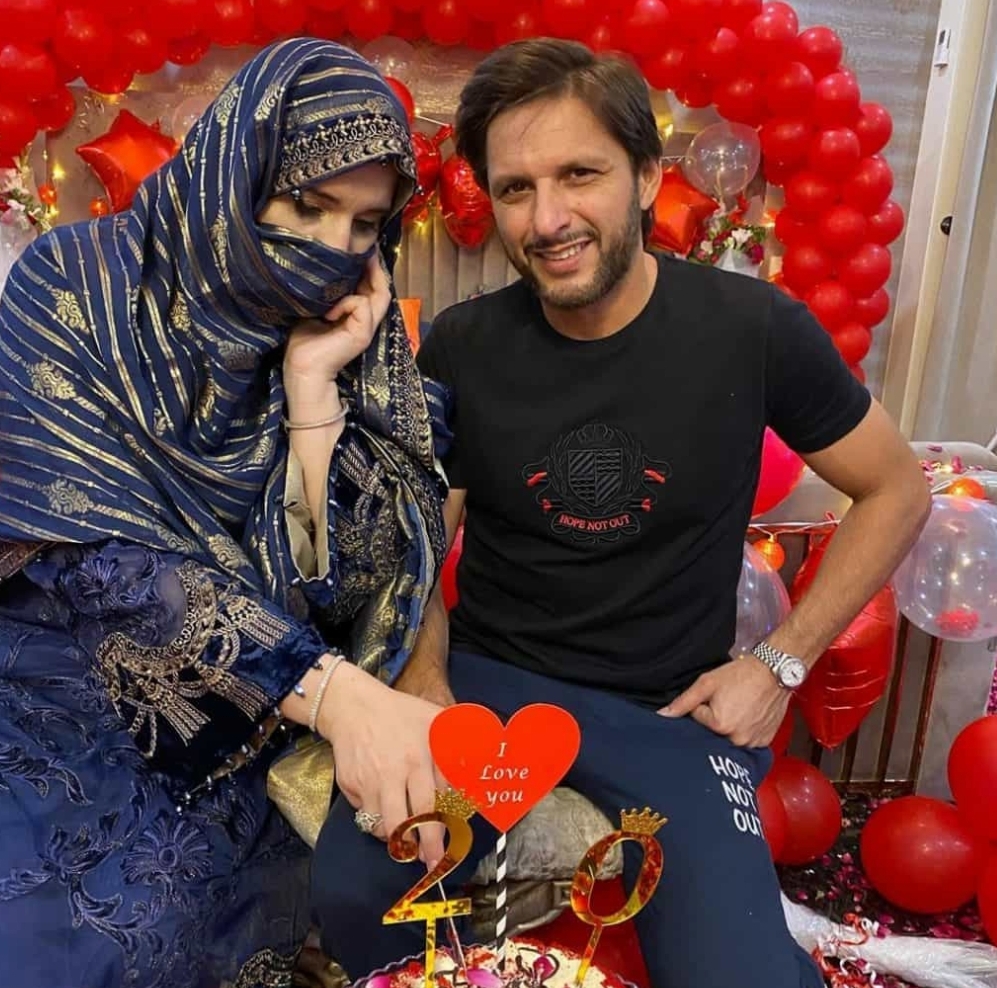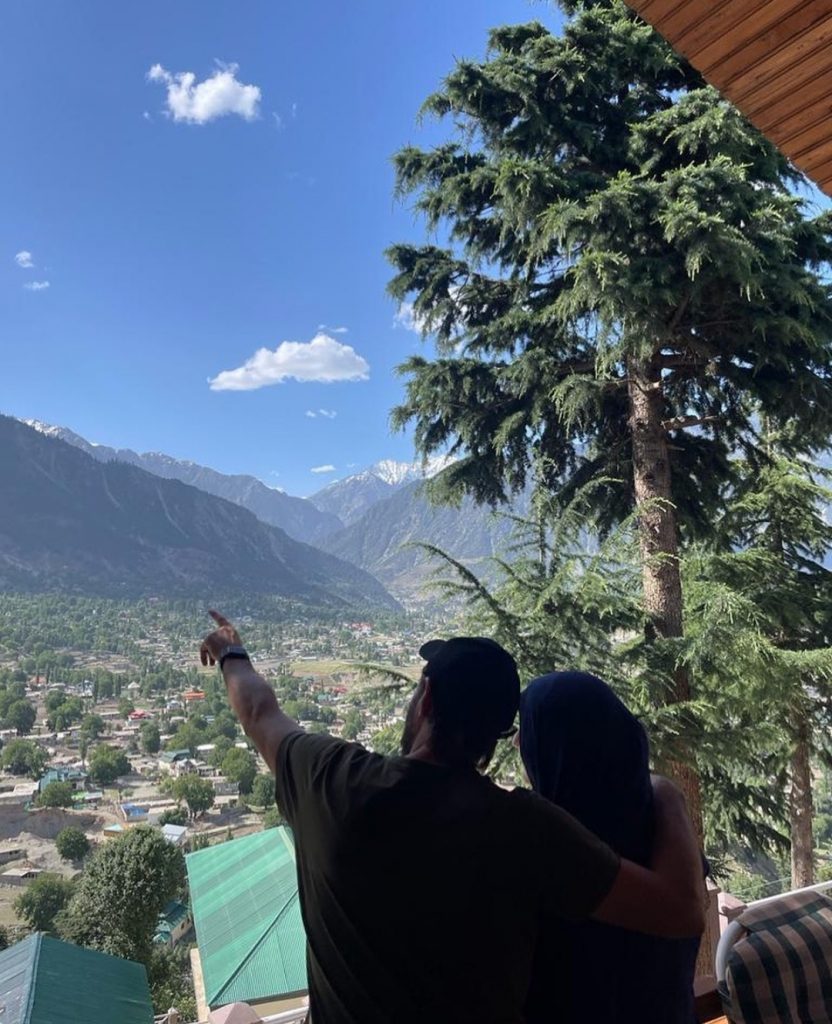 Well, Nadia Shahid who is the lovely wife of Afridi, replied to the loved up note, she considered the 22 years of her marriage life with Shahid Afridi as the biggest reason of her absolute happiness. Nadia commented, "The absolute reason of my happiness is you! Happy 22 years of togetherness Alhamdullilah" Here is the post!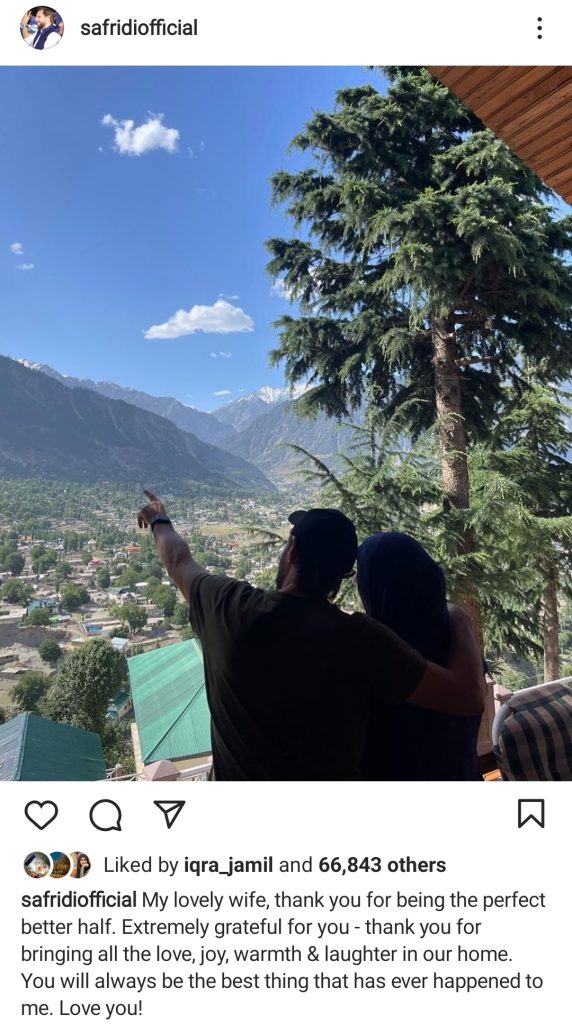 Fans loved the amazing tribute of Shahid Afridi for his wife. Here are the comments shared by fans. Have a look!