Shahid Masood commented "Fitnah" on Yasir Hussain's recent Instagram post.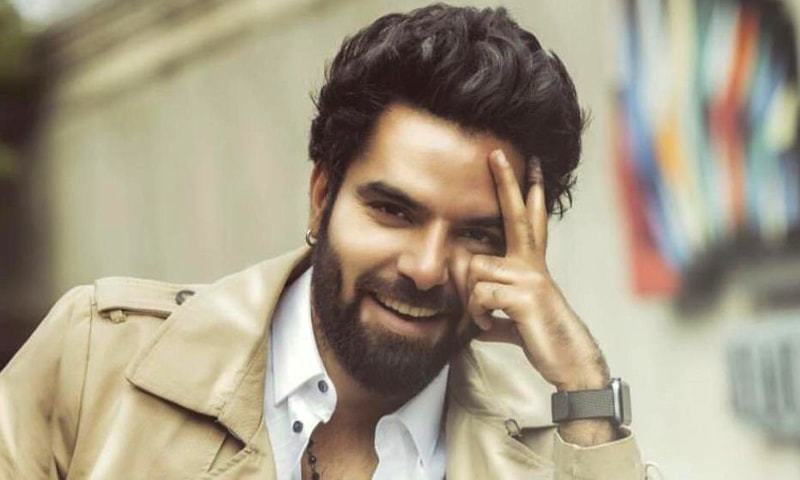 Celebrities are posting their very interesting photos on social media. The excitement for Eid is getting into full swing in Pakistan as people around the country are enthusiastically celebrating the grand festival by sharing love, food and most interestingly, their pretty Eid pictures!
Food, family and friends were the highlights of everyone's pictures. Pakistani celebrities are on top when it comes to showing off Eid looks which makes us go gaga!
But 2019 seems like a year of never ending controversies. Yasir turned to Instagram to share pictures of himself and fiancée Iqra Aziz, stating that the two rather got engaged to each other in February.  The pictures, as Yasir said, is of their 'baat pakki' ceremony . Many people loved the couple but there were heaps of people who made fun of them.
Here's a picture from their baat pakki event:
Yasir Hussain posted his Eid picture on Instagram wearing white shalwar kameez and blue waistcoat with his fiance Iqra Aziz who is wearing a beautiful sari. Their picture received love-hate reactions from audience.
But Pakistani journalist, columnist, and a political analyst who hosts a talk show, Live with Dr. Shahid Masood commented, which might create some problems. He commented under Yasir's picture "FITNAH"
Here's a screenshot of his comment under Yasir's picture:

This comment will may create some controversy and we're waiting for Yasir's response on it.
But hold your horses, this might be fake account of Dr.Shahid Masood and it looks like unofficial account of him. Still, we can't confirm whether it's his official account or somebody just hacked his account and did this evil thing. Your thoughts on this?
Update*
Here is response from Yasir Hussain.