It's essential to deliver what you promise. The promos of 'Shahrukh ki Saaliyan' aired last year in Ramadan that promised a wacko theme and unlimited laughter. As the sitcom started, we realized that Abdullah Kadwani and Asad Qureshi yet again delivered a project that was pretty serious about human emotions, at the same time, offering wholesome comic entertainment. Without throwing logic to the winds, without taxing our brains, and employing every trick in the book of rules to woo the viewers, 7th Sky Entertainment churned out a lovable sitcom that was enjoyable in every aspect.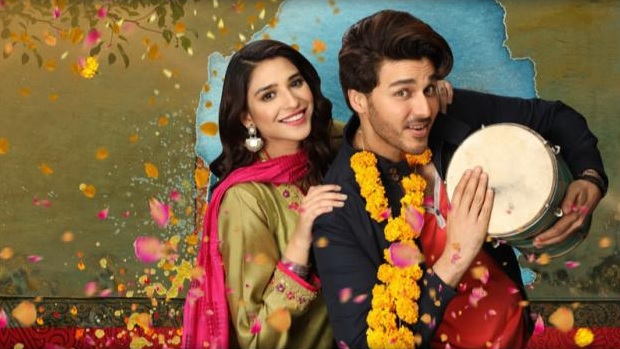 It follows the story of a guy who can't marry his love interest because she is the youngest sibling and cannot get married until her sisters find a suitable match.
The sitcom wrapped up with a finale that left us in awe of it. The last episode tied the loose ends together, finally giving Shahrukh (Ahsan Khan) and Anoushey (Ramsha Khan) the ticket to their wedding. Setup at a wedding banquet Nighar (Namra Shahid) refuses to marry Abbas-Mustan (Azfar Ali) and runs away to the airport to meet the love of her life Abu Bakr (Syed Arez Khan). Micky (Faiza Ali) expresses her passion for Glucose (Raza Zaidi). The significant havoc is created when multiple brides come to marry Shahrukh; an angry Anoushey takes the plunge and threatens to kill Shahrukh; they run; say Qabool Hai, and finally live happily ever after.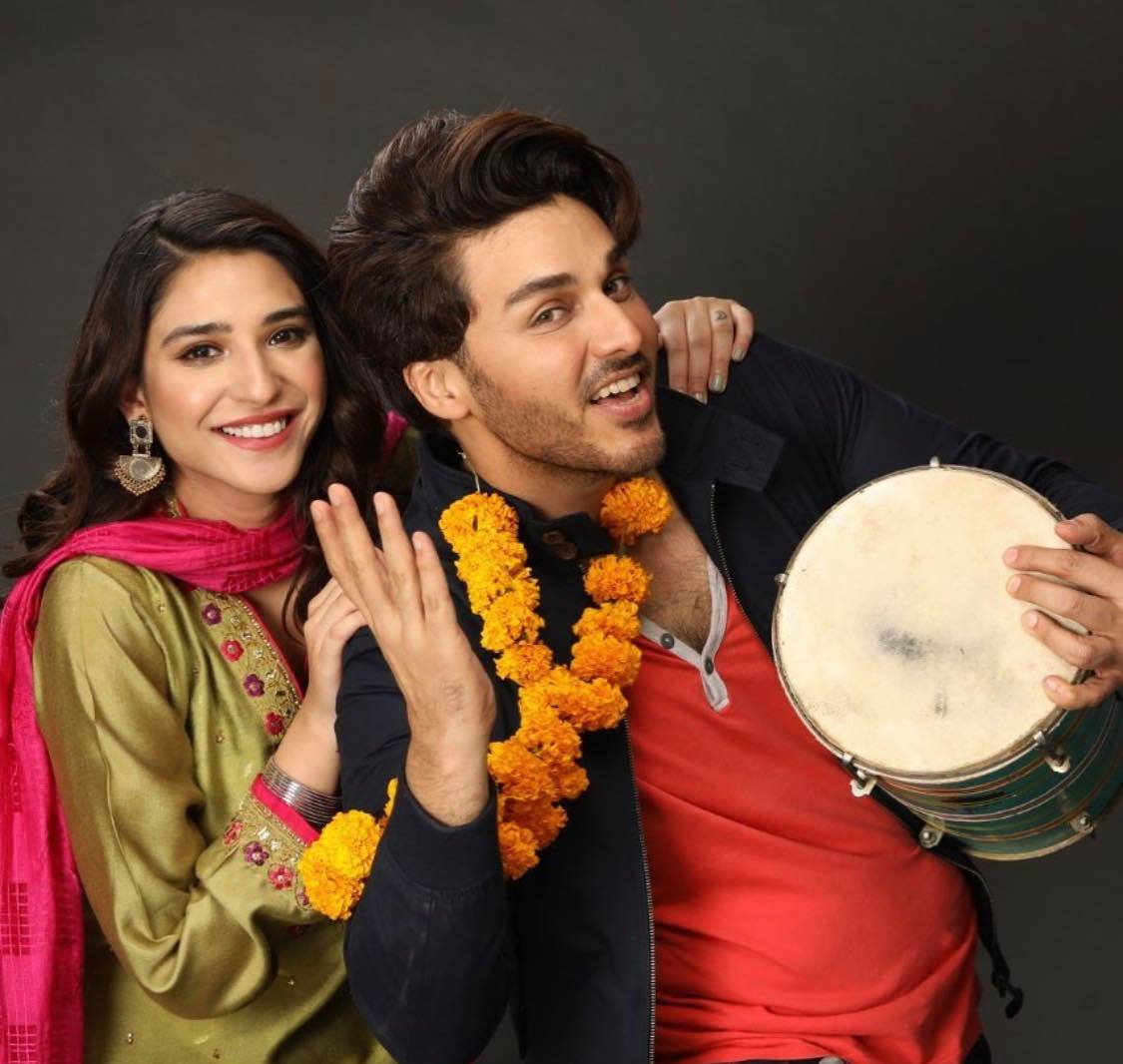 It wouldn't be wrong to say that each episode of the enterprise was so thoroughly entertaining, so thoroughly enjoyable that you wait with bated breath for the next event to unfold. The comical situations; the humor was the type that appealed to the common man instantly. The narrative by Dr. Younis Butt changed tracks gradually. With Mazhar Moin in the director's seat and a compelling storyline on hand, you expect nothing but a qualitative product. And 'Shahrukh ki Saaliyan' was one, without any hiccups. The director succeeds on various levels, but more than anything else, he knows how to package an exciting story with superior performances and entertaining moments with aplomb.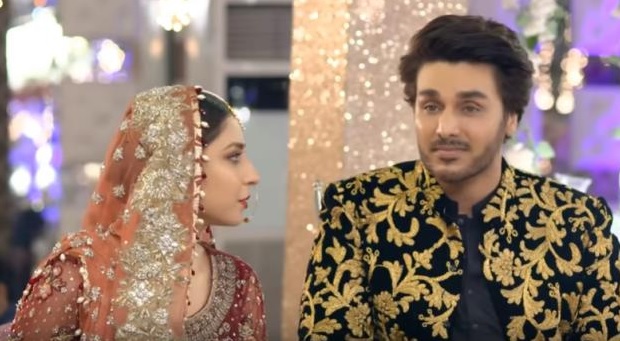 'Shahrukh ki Saaliyan' was embellished with marvelous performances, and the best part is that the director cast actors who had a flair for comedy, their comic timing was fantastic. Ahsan Khan's act was incredible, displaying his acting skills to the best. His versatility was more than evident – he acted like a buffoon when required, but breathed fire when the situation demands. This is another performance that will fetch him laurels.
The other performance that stood out was that of Ramsha Khan, who was remarkable as Khan's love interest. She looked ethereal and delivered a highly competent performance. In fact, it wouldn't be wrong to state that the actor towers above one and all. Rehan Sheikh gave an astounding performance. Qavi Khan, like always, first-rate, essaying the role like a true veteran. Hina Bayat was superb. Jawed Sheikh, as usual, puts up an impressive show. Aruba Mirza, Syed Arez Khan, Raza Zaidi, Faiza Ali, Saba Faisal, and Namra Shahid shined bright in their respective parts.