Being away from your country is always tough but it is even tougher when you have to leave the country not out of choice but because you can't stay even if you want. Leaving the country like this is even harder for a celebrity because when a celebrity is part of a controversy like Shaista Wahidi was everyone has something to say about it.
Shaista Wahidi is back with a bang on HUM Sitaray with her very own Morning Show which HUM claims is doing much better than any other Morning Show.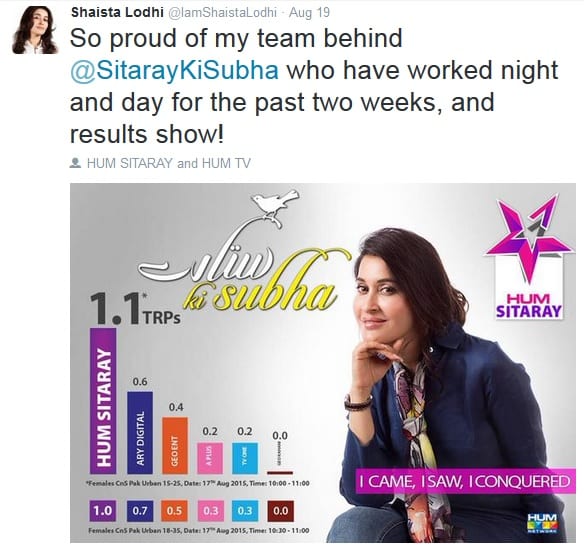 Shaista Wahidi is very happy to be among friends who support her. She has started this new phase of her life with a brand new state of mind which is positive. Shaista Wahidi says that she is "living to inspire" , something which has given her life a new meaning.