Shaista Lodhi To Make Her Comeback On 14th August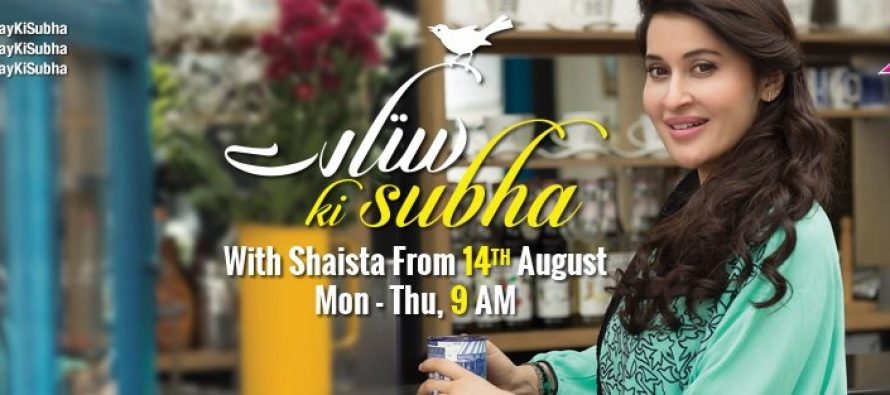 We had already posted the news that Shaista Lodhi was going to start her career once again with hosting her own show on HUM. The latest news is that Shaista will be hosting the show on HUM Sitaray with the title "Sitaray Ki Subha". The Morning Show will go on air from Monday to Thursday at 9 AM.

Shaista Lodhi is looking forward to making a new start. Shaista Lodhi thinks that all the recent storms in her life have made her even more strong and wiser.
---