Drama serial Aitraz has been written by Samira Fazal , directed by Aamir Yousuf and produced by Six Sigma Plus. The one thing that stood out more than any other about this first episode was the way it was directed. It was a fast paced episode, it was visually pleasing and the way the story and characters were introduced was quite unusual. Komal (Sana Javed) – our main protagonist's past and present life's stories ran parallel to each other in this first episode. Komal lost her entire family – parents and 3 siblings in a bomb blast. Since then it seemed like Wajdaan (Imran Abbas) was the only reason she could go on with life. After knowing each other for 2 years they decided that they wanted to spend the rest of their life each other but it took Wajdan another year to muster up the courage to talk to his mother. Wajdaan's status conscious mother was very sure that Komal would never be able to live a 'comfortable' life in their household since she came from a totally different class. Komal's conversation with her friend (Sundus Tariq) suggested that she was the one who made the final decision of breaking up with Wajdaan probably because his mother did not give her the respect she expected her future mother in law to give her. The story started with Komal's Mehndi function and right till the last minute I am sure many viewers like me expected Wajdaan to be the groom since Komal was over occupied with his thoughts. In short our heroine is getting married to Arsalan (Gauhar Rasheed) for the same reason Haya got married to Rameez! She has no feelings for her future husband but she thinks this is the 'right' thing to do. She cannot move on or forget Wajdaan but she needs to get on with her life.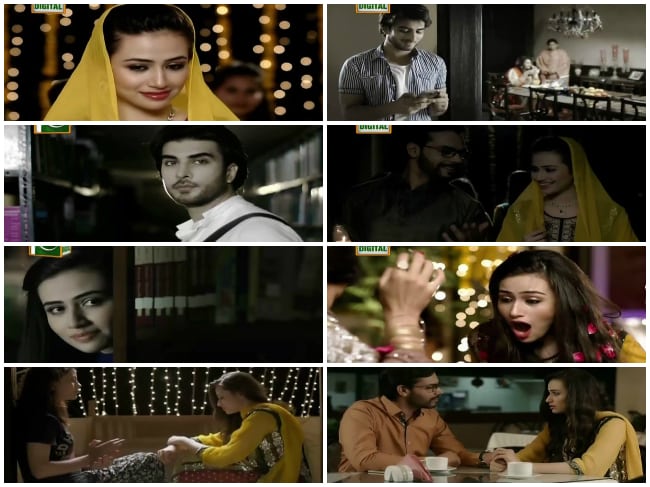 Arsalan's mother (Shamim Hilali) is a nice woman who wants to be a mother to her future daughter in law and Arsalan is very possessive about his fiancé. The relationships between all the characters were very well-established in this first episode. Komal's relationship with her best friend is genuine, they have a special bond. Arsalan might be possessive about his fiancé but he respects her feelings. Wajdaan is very scared of his mother and definitely did not appear to be the sort of person who would take a stand. His mother was your usual status conscious aunty who we see in our dramas all the time. The light moments in this episode like the opening scene, the ring not fitting Komal's finger, Wajdaan hanging up on purpose pretending he couldn't hear Komal when he knew she wanted to talk about their marriage stood out for me more than any other. These scenes kept things from getting too serious. The "Mehndi Laga Ke Rakhna" scene was very well directed and very filmy but I must say that it didn't go well with Arsalan's personality! I found the conversation Wajdaan's mother was having with her friend on the phone and the one she had later with her son very interesting. It said a great deal about how she looked at other people and how highly she thought of herself.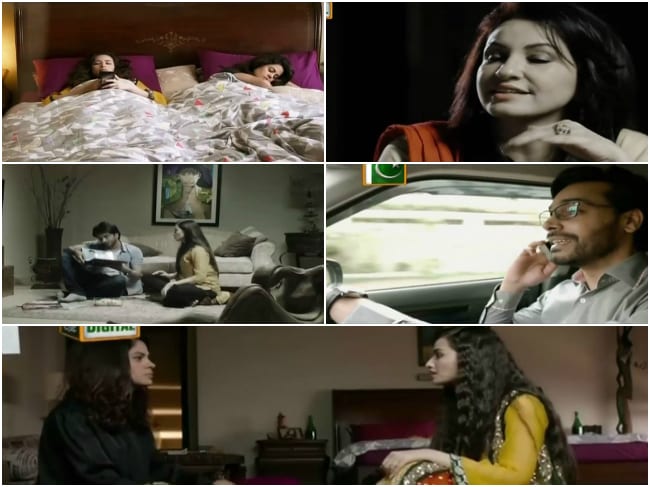 I can't say that this episode was free of clichés because the class-difference and the rich boy falling for the not-so-rich girl story have been done-to-death but it is too early to say that this is going to be a typical story. Sana Javed and Imran Abbas looked great together; their on-screen chemistry made it very easy for me to relate to Komal's feelings for Wajdaan. Sana Javed plays a role which she has played many times before therefore while there is nothing novel about the character she is playing but she is definitely in her comfort zone and therefore giving her best. She is a sensible girl who wants to make good choices in life, someone who would much rather follow reason than her heart and someone who puts her self-respect before anything else. The fact that she chose to live with a friend and earn her own living instead of relying on her relatives who were not sincere went to show that she was a practical girl. We have all seen Sana Javed play such characters before too but that does not change the fact that she is a natural who manages to give her best every time. Same is true for Imran Abbas, he plays the nakaam ashiq once again but the situation is quite different. For once we see him as a very weak person who does not have the courage to fight for his love – which of course is very different from the character he played in MNYH. I wish Gauhar Rasheed's character was a little more appealing, why does it always have to be the rich and handsome boyfriend against the nerdy fiancé? I would give full marks to the director for all the creativity. I really liked the make-up and dresses too; they were not overdone and suited the occasions which were being shown. Something tells me that there is much more to the story than what it appears to be at the moment.
The preview of the next episode showed that Komal's mother in law for some reason is going to change her mind and she will call the marriage off – thank God for that because we don't want another one of our heroines getting married to an over-possessive husband who finds out later on that she likes someone else!! Why would a girl like Komal beg someone she left to marry her? I am waiting to find out.
Did you watch the first episode of Aitraz? Do share your thoughts about it.
Fatima Awan