Sham Idrees and Froggy aka Sehar have been a team for years now. They both have grown together and have a huge social media following. Sham Idrees and Froggy are YouTubers who are known for making comedy videos as well as a large number of VLogs and yes, pranks which they keep on pulling on each other.
The duo has recently made their relationship official and has gotten married. Sham Idrees is so in love with his wife Froggy and he did not hesitate to share his feelings about Froggy as he took to Twitter. He posted how proud he is of Froggy as she wears Hijab for her religion and never thinks of the weather or what the occasion is. He posted the message of his pride for wife Froggy as he called her his Hijabi Queen: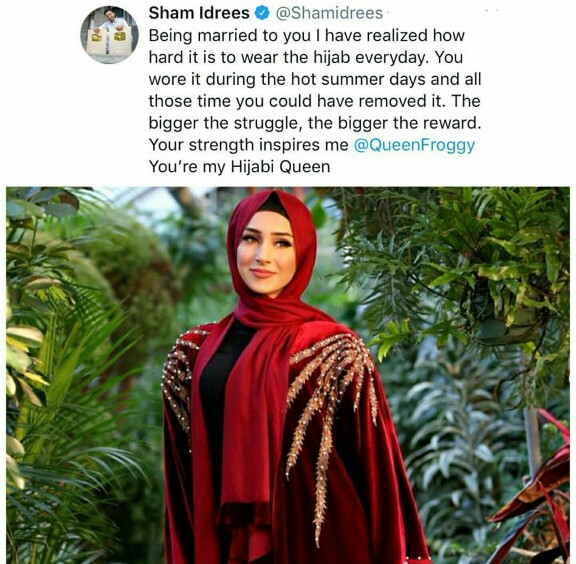 Well, looks like Sham is a very good and supportive husband and doesn't forget to make his wife feel special!