Sham Idrees is a popular Canadian Pakistani YouTuber and content creator who is also famous for his pranks. Sham Idrees is married to fellow YouTuber Sehar who is popular as Queen Froggy on youtube and other social media platforms. Sham Idress and Queen Froggy have been a part of many controversies. The couple got married in 2018 and welcomed their first daughter together on 29th February 2020. They named their adorable daughter Sierra Idrees. Sham Idrees also has a 10-year-old daughter Dua Idress from his first wife.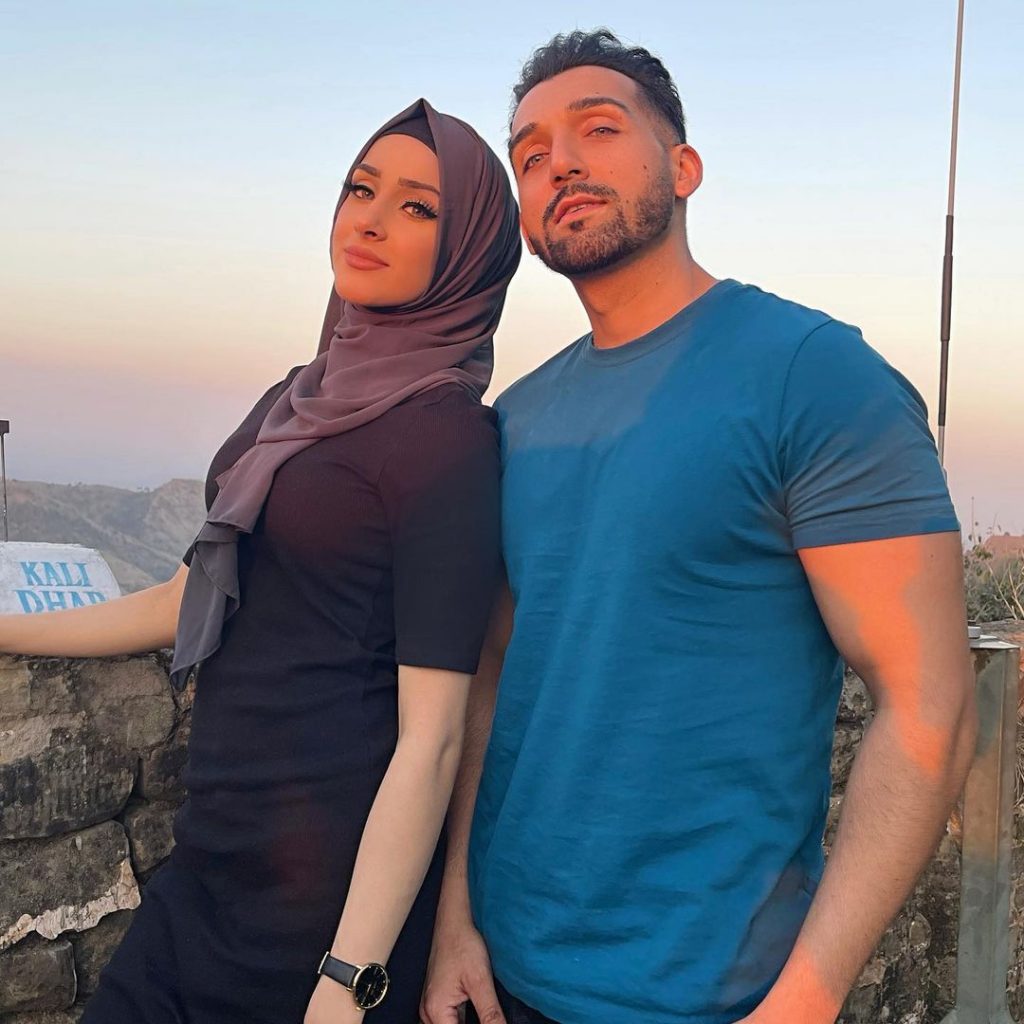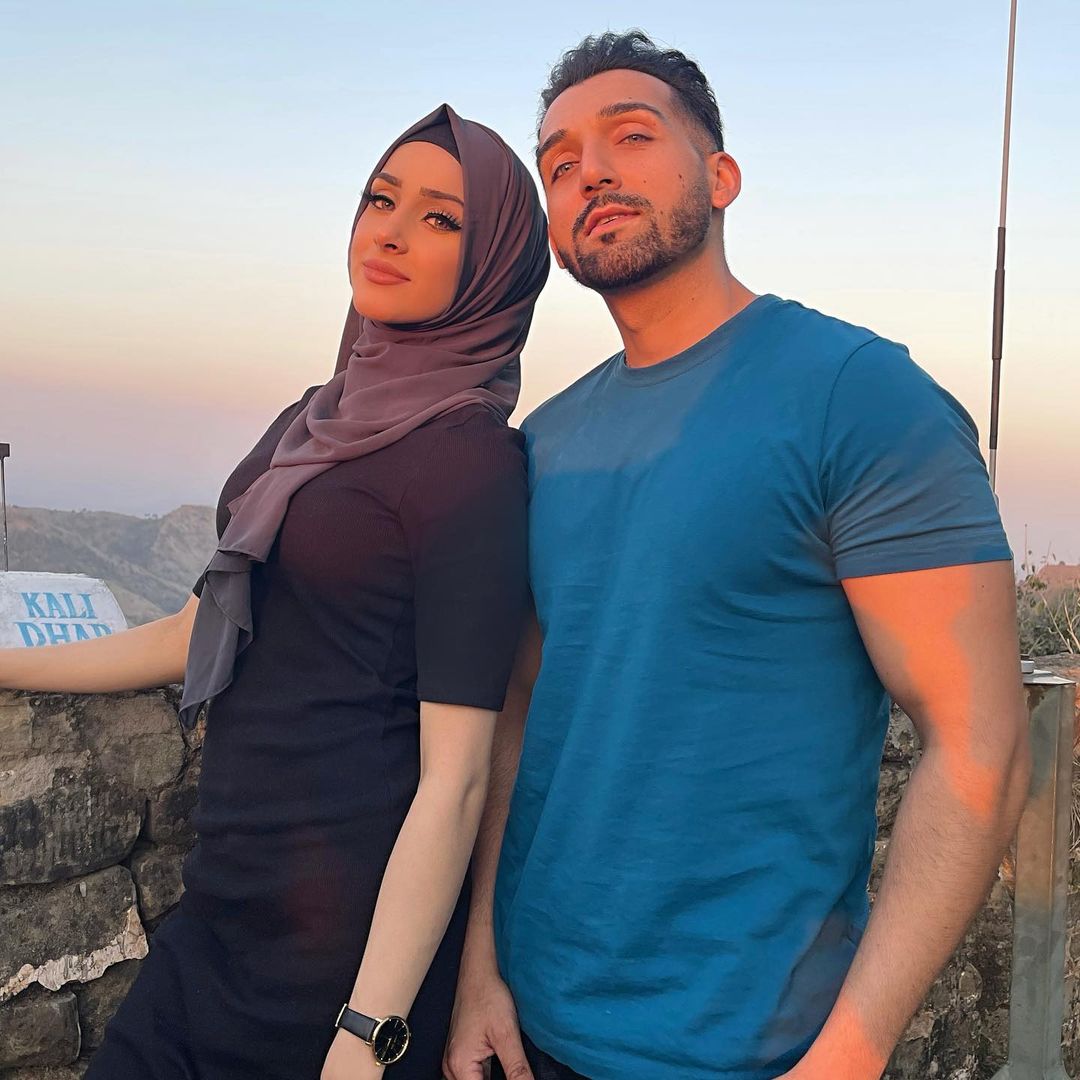 Recently Sham Idrees and his wife Sehar took to Instagram to accuse a dessert cafe in Oakville Canada of not serving them as they were Muslim and they had hijabi ladies with them. The family posted videos on Instagram and called it an islamophobic attack.
As soon as this news went viral, eyewitnesses started posting facts about the incident on social media. According to the eyewitnesses and residents of Oakville, the restaurant is owned by a Muslim, and nothing happened as it is being portrayed by Sham Idrees and his family. Check out some facts posted by the eyewitnesses of the incident.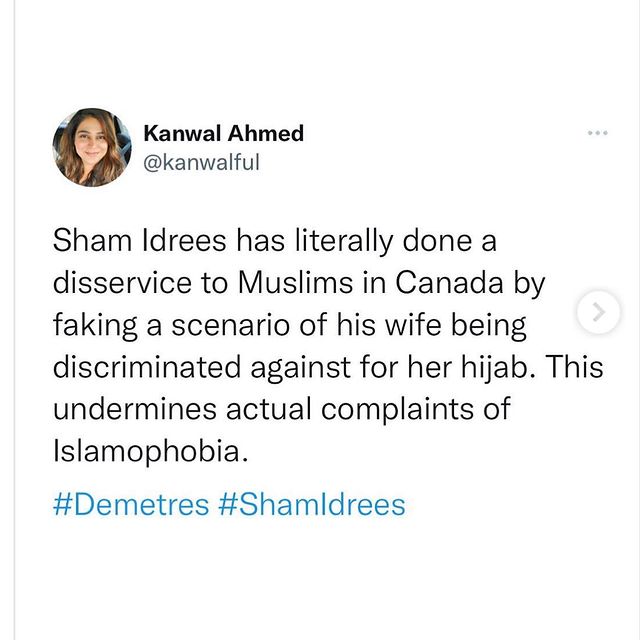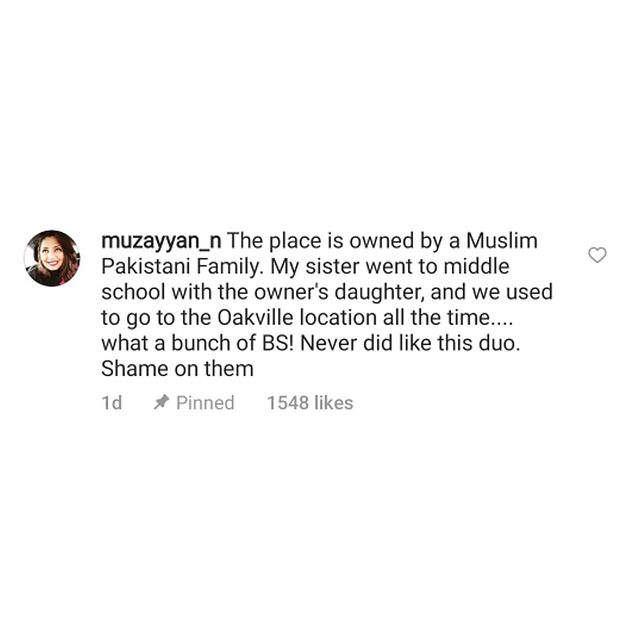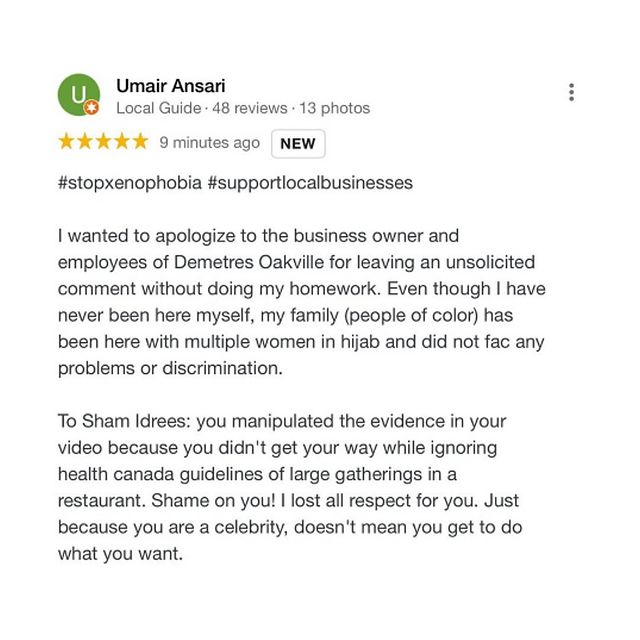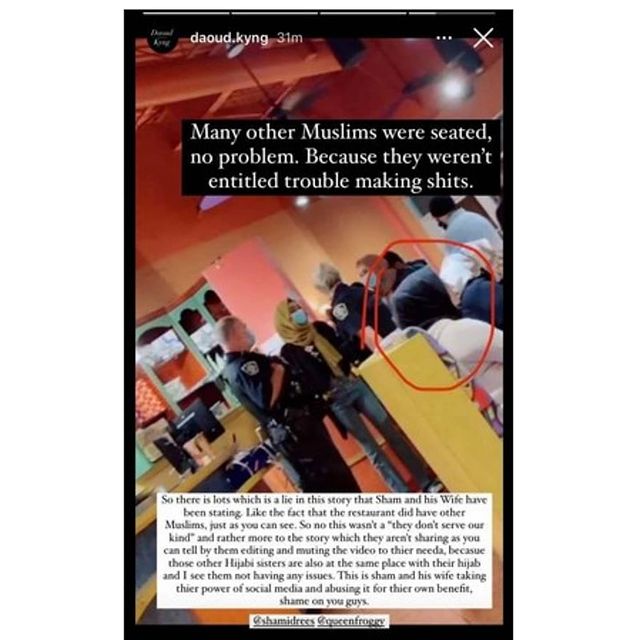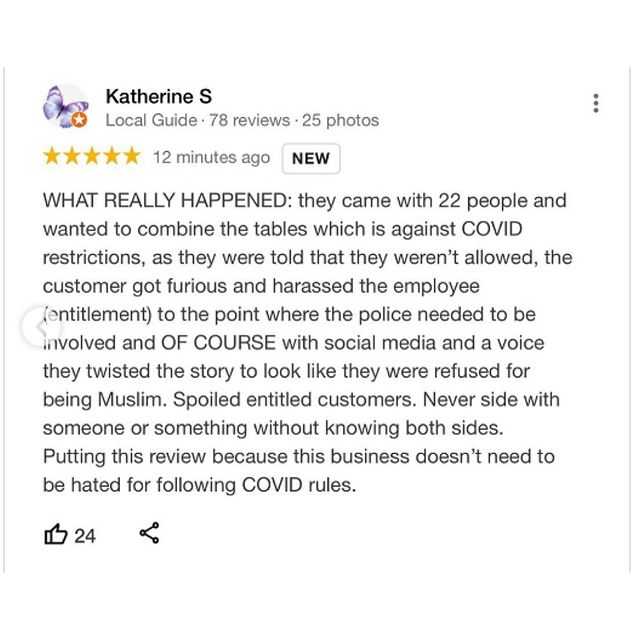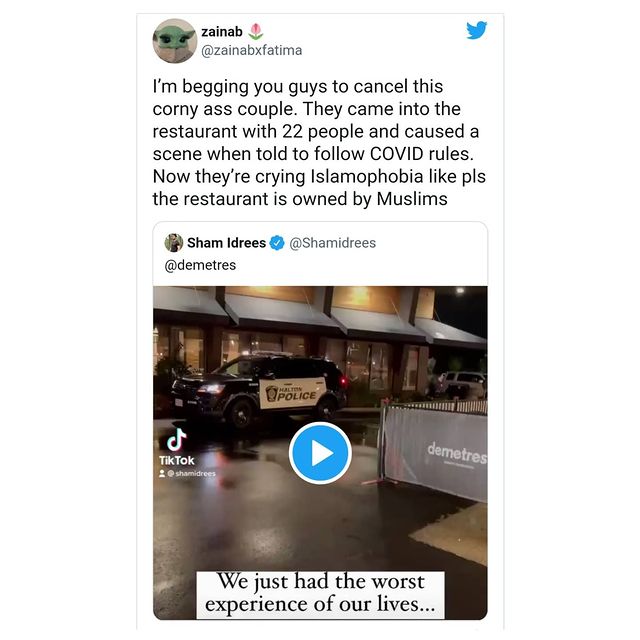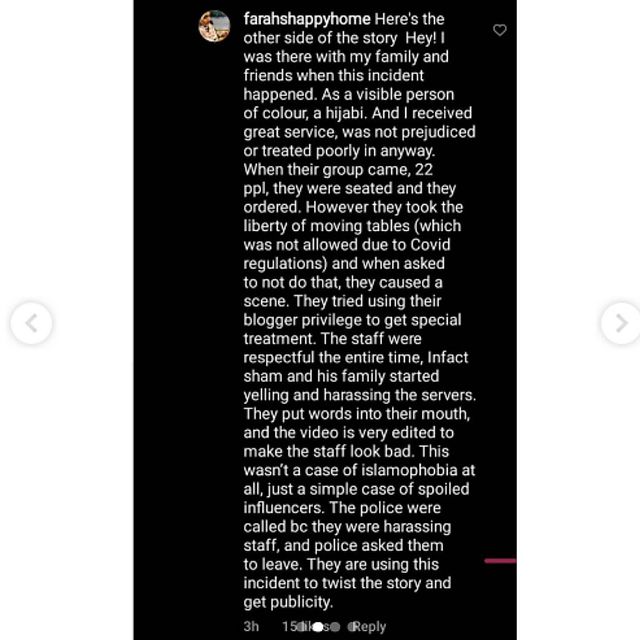 The food chain has also posted an apology statement on social media after this incident.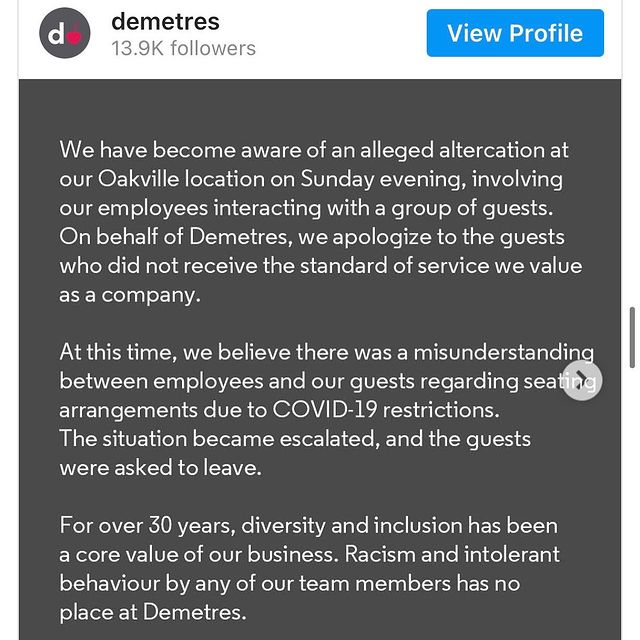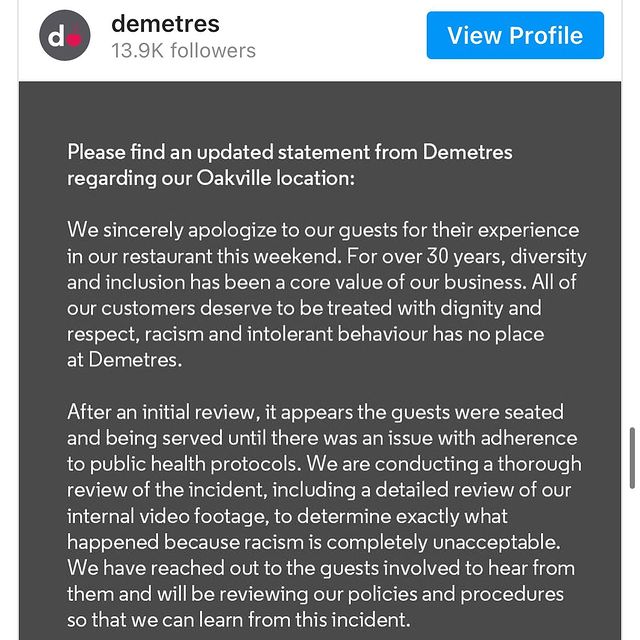 Netizens also asked Sham Idrees to post an unedited version of the video because the conversation was not clear because of the music added in the video that he posted online.
@demetres pic.twitter.com/GNixcwwAMh

— Sham Idrees (@Shamidrees) September 6, 2021
Sham Idrees and his wife landed in hot water when the other side of the story came to light. check out the public response below.
There is literally music over the whole convo. Could you show an unedited version ? Islamophobia is a very serious issue and people should make sure the facts are all in place before jumping on the hate brigade as they've relentlessly done since your post.

— Faryal Niazi 🇨🇦 (@FNiazi31) September 7, 2021
Care to share the other side of the story or are you going to cause a someone who is most likely on minimum wage to lose her job?

— I_dude (@gunners_4eva1) September 7, 2021
If true, this is totally unacceptable. However, the video unfortunately cuts off the part where the server is speaking. Curious to see what the security camera footage has to reveal. pic.twitter.com/rfsFW8AC3G

— Lohan Santh (@BizOpsGuy) September 7, 2021
You should have gone to the police and filed a report. Rather than sharing edited videos on social media

— Sabih Mohsin Saleem (@sbhmohsin) September 8, 2021
No one was born yesterday. You're a liar. Is this how you're raising your children? Shame on u

— amnaa (@ossomblossom) September 8, 2021
— AbdullahT🇵🇰 (@AbdullahT786) September 8, 2021
Fashion model Mushk Kaleem also gave her two cents on what the bloggers/influencers have been portraying on social media and adviced them to use their influence to do better.