Hamayun Saeed is one of the most controversial personalities of showbiz especially when we see the kind of reputation which other male actors enjoy. Hosts who invite him to their shows always candidly talk about his lover boy personality and Hamayun also does not hide the fact that he is not that straight but he keeps on reminding people he is not a bad boy either. Hamayun Saeed is one of those very few actors who still enjoy the roles of heroes in our films although he is not exactly young. There are some people who criticize him for not accepting his age but Hamayun has always said that he tries to do age-appropriate roles.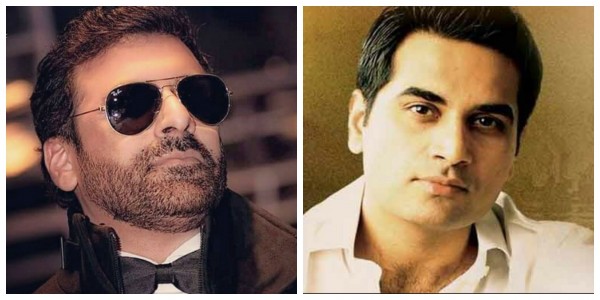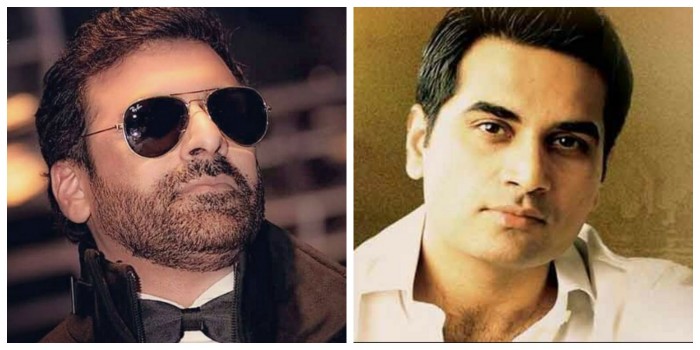 Hamayun Saeed is also known among his co-stars for having a very friendly personality. No one has ever taunted him about his age but this time Shamoon Abbasi shared something on his facebook page which undoubtedly shows that he is telling Hamayun that he can act as young as he wants to in his films but he is not young any more!!
Here is what Shamoon shared: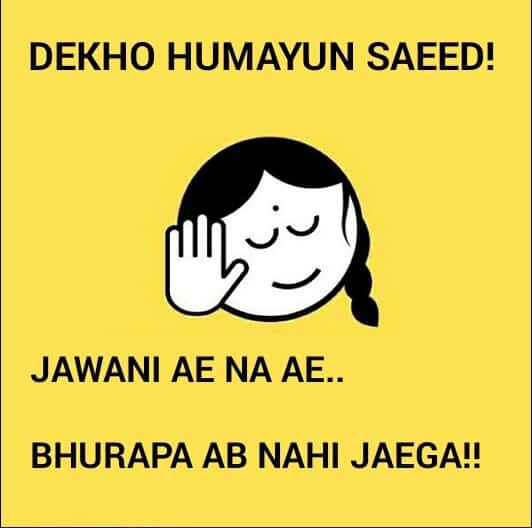 Most of the people on facebook supported Hamayun Saeed saying that he still looked great even though he wasn't young any more. Others said that Shamoon Ababsi was being mean.