Since the day Shaniera Akram married Waseem Akram, she has been living a life of pure Pakistani. Her patriotic nature has made her an eye candy of all. Just recently, she was targeted for being 'White' and was accused that no matter what she do she can't be honest to Pakistan.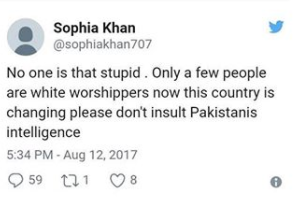 Upon coming across such remark, Shaniera showed great patience and proved that no matter what people say, love comes out from the heart and that she loves Pakistani no matter what her race is.
There is no doubt that our beautiful country is attractive to people even if it is not their birth place. And yes, it is the colour of your heart that matters! We are proud of you Shaniera for defending your views.