Shaneira Akram is proud of her husband and r9ightfully so. Waseem Akram is one of the most loved and most successful sportsmen of Pakistan. He has made many records in his career and he then took over as a  commentator and he has shined in the department too. Waseem Akram is a huge star and all Pakistanis love him. He has represented our country worldwide and has always carried a positive image of Pakistan.
Waseem Akram was honoured with Hilal e Imtiaz last night at the President house by the President of Pakistan, Dr Arif Alvi and like all the Pakistanis, his wife Shaniera Akram is also very proud of him and had this to say: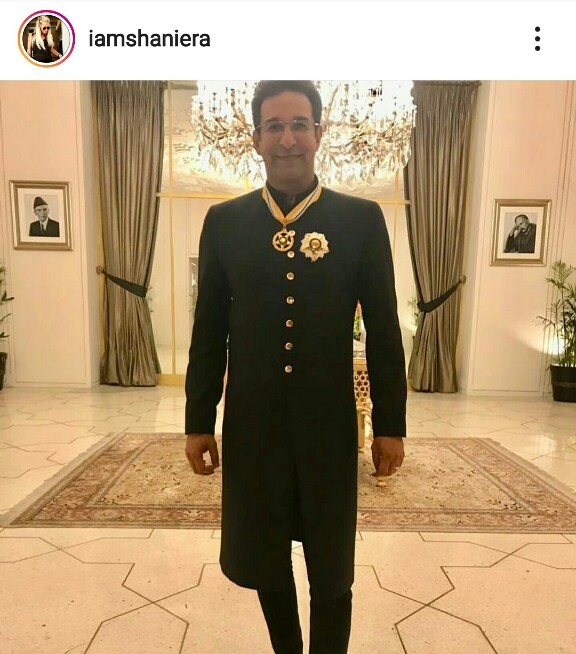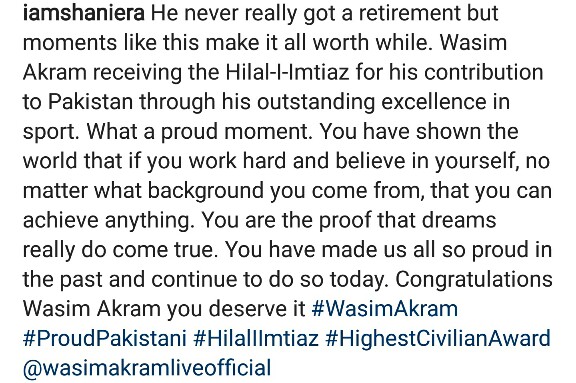 Congratulations to Waseem Akram from our side too!