Sharmeen Obaid Chinoy has bagged international awards twice for her philanthropic efforts especially to empower women of today. She is recently in U.K. for her live exhibit called Home1947 in The Lowry, Manchester that was a tribute to all the people that had lost lives, homes and families in 1947 and to depict how people of subcontinent had lived before the two countries were separated.
The showcase exhibits short dramas, documentaries and historical architecture to demonstrate the rich culture that had been the lives of so many people whose roots are from the Indopak Subcontinent.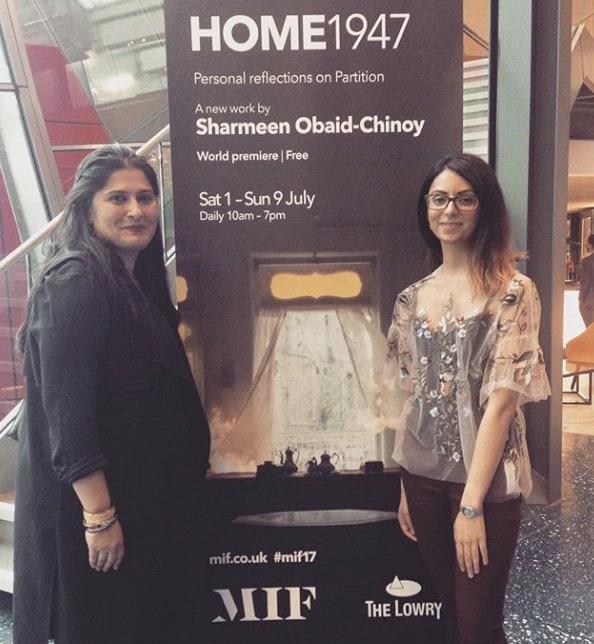 Also in London is the world famous singer Bruno from U2, who has been awarded the title of "The Knight" from the Queen due to his philanthropic efforts. Sharmeen and Bono met in the city, had some pictures taken and discussed the efforts that they had been doing in order to acknowledge and appreciate women. Bono told her about the tribute the band had paid to women during their recent concerts where they were celebrating The Joshua Tree Album in London during this tour.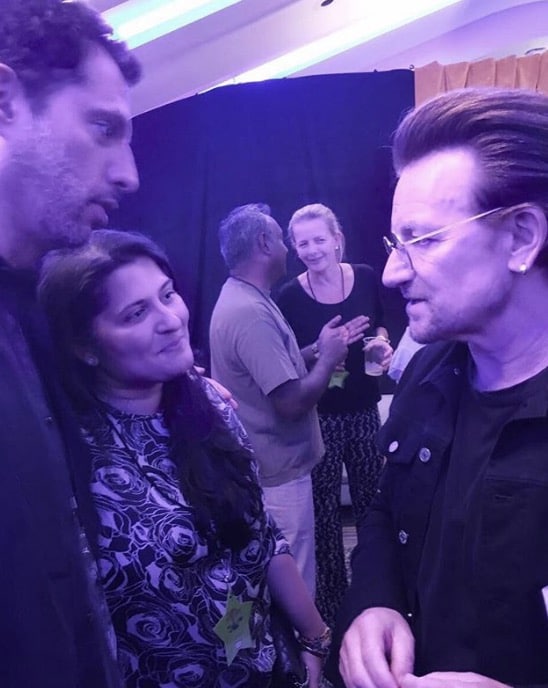 As news have it, Shirmeen and Bono also discussed the efforts they could do together in order to promote their philanthropic movements for the women internationally.