Sajal Aly has impressed viewers near and far with her brilliant performance in Bollywood's MOM. The diva is going to adorn your screens once again in the form of drama serial O Rangreza by HumTv.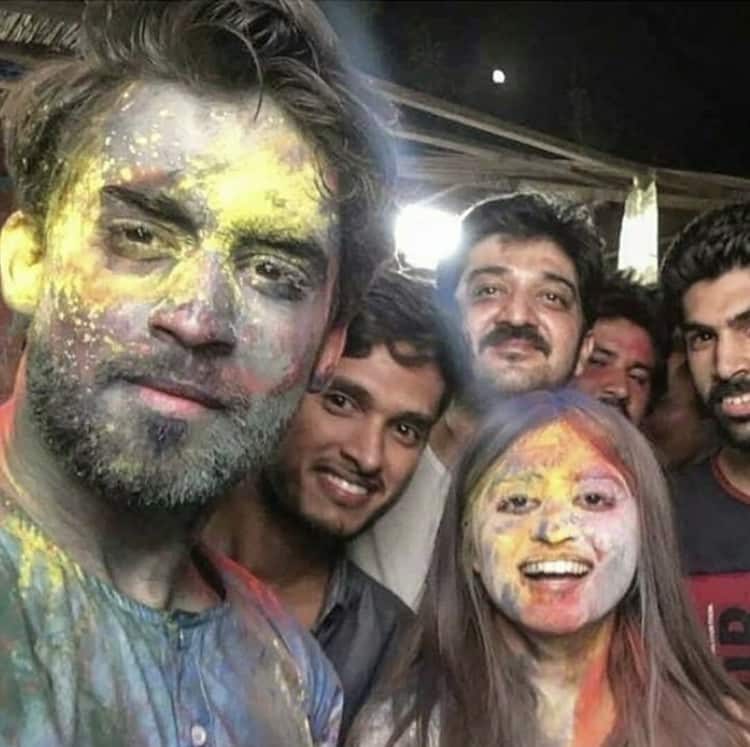 Bilal Abbas Khan is playing the male lead in the play opposite Sajal Aly. Two teasers have been released of the show so far and both of them are impressive and give quite a lot to look forward to. They are coordinated, colourful and give glimpses into the world of O Rangreza, without revealing too much.
The first teaser shows both hero and heroine in a colour fight with eachother. Their personas are shown beautifully in the trailer; Bilal is mesmerised by Sajal, forgetting that they are in a fight and just holds still in the moment in awe of Sajal's beauty, while she is vibrating with life, playing with colours and celebrating her success like a girl who has not known much beyond happiness in life till now.
#ORungrezaComing Soon on #HUMTV

Публикувахте от O Rungreza в Понеделник, 10 юли 2017 г.
The next teaser shows some clearer dynamics between the duo. It seems as if Bilal Abbas is an orphan and lives with Sajal's family, while Sajal being the headstrong and pampered daughter of the family enjoys dominating him completely. Somewhere along the lines, this relationship will take a romantic turn and we are eagerly waiting for the drama to see how and when that happens and the aftermath of it all.
#ORungrezaComing Soon on #HUMTV

Публикувахте от O Rungreza в Понеделник, 10 юли 2017 г.