Sharmeen Obaid Chinoy is a Pakistani filmmaker and activist who has won not one, but two Academy Awards for the documentaries Saving Face and A Girl in the River: The Price of Forgiveness.
Her latest documentary follows Ayesha Chundrigar, who has been running an animal shelter since 2014 and taking care of stray animals.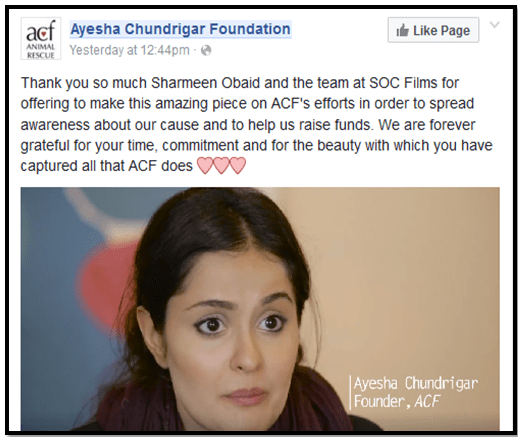 In a video that was posted by the Ayesha Chundrigar Foundation's page on Facebook, Ayesha Chundrigar explained, "We also hold donkey camps, where we provide medical treatment, food and water to donkeys all over Karachi. We also educate owners on how to treat the animals better."
The shelter houses 200 animals and has rescued over 1000 animals so far.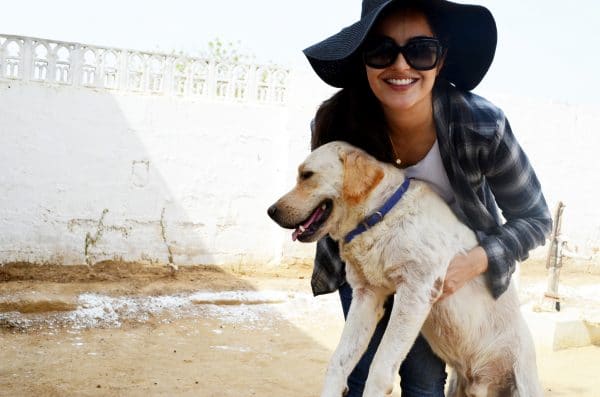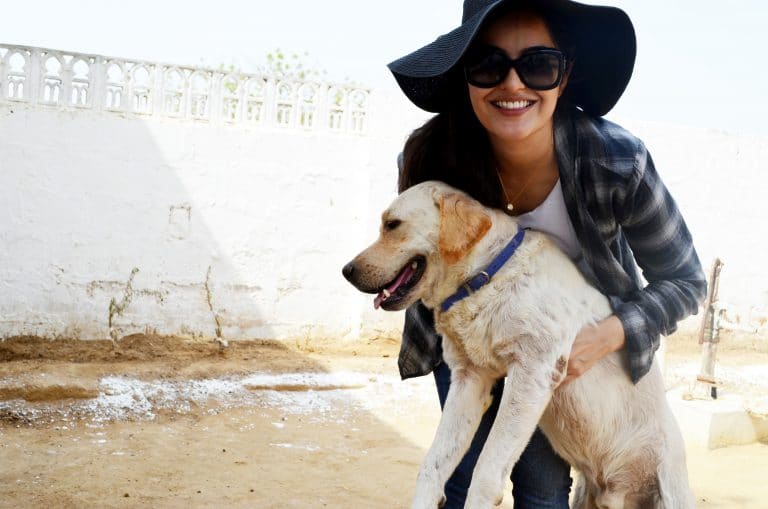 We are proud to have women like Ayesha Chundrigar and Sharmeen Obaid who wish to make a difference. Sharmeen Obaid's documentaries are always powerful, and I am sure this one will be awesome, too!