Sharmila Farooqi is a prominent Pakistani politician. She is famously known for her elegance and intelligence . Sharmila has been into politics for more than a decade . She got married to Hasham Riaz Sheikh in 2015 and together they have a beautiful son Hussain.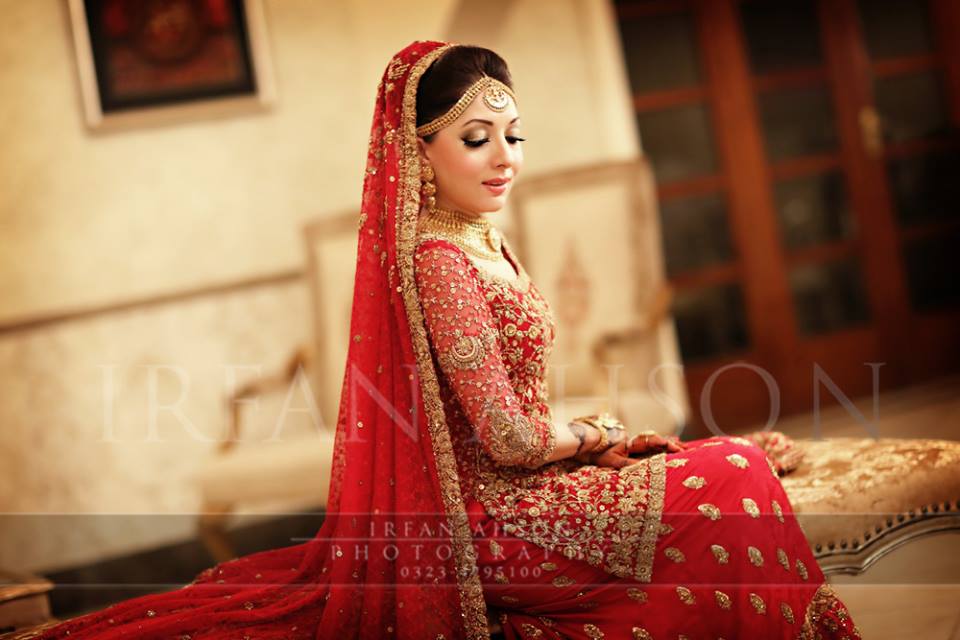 Recently , Sharmila Farooqi and her husband Hisham Riaz appeared in Her Lamha Purjosh . The couple was absolutely friendly and they spilled the beans on their first few meetings as well.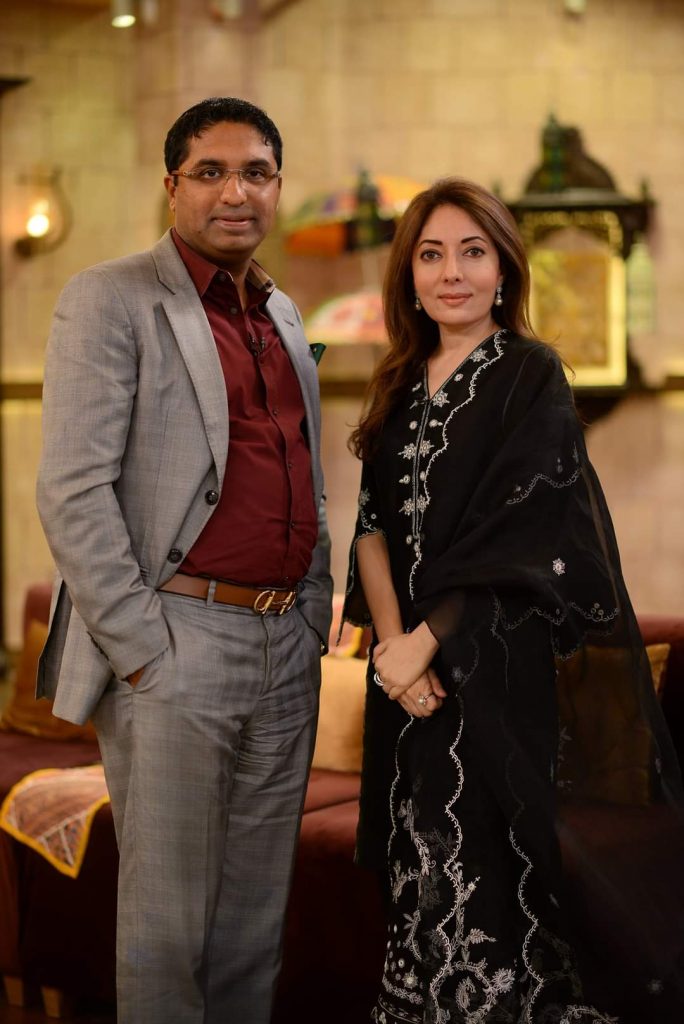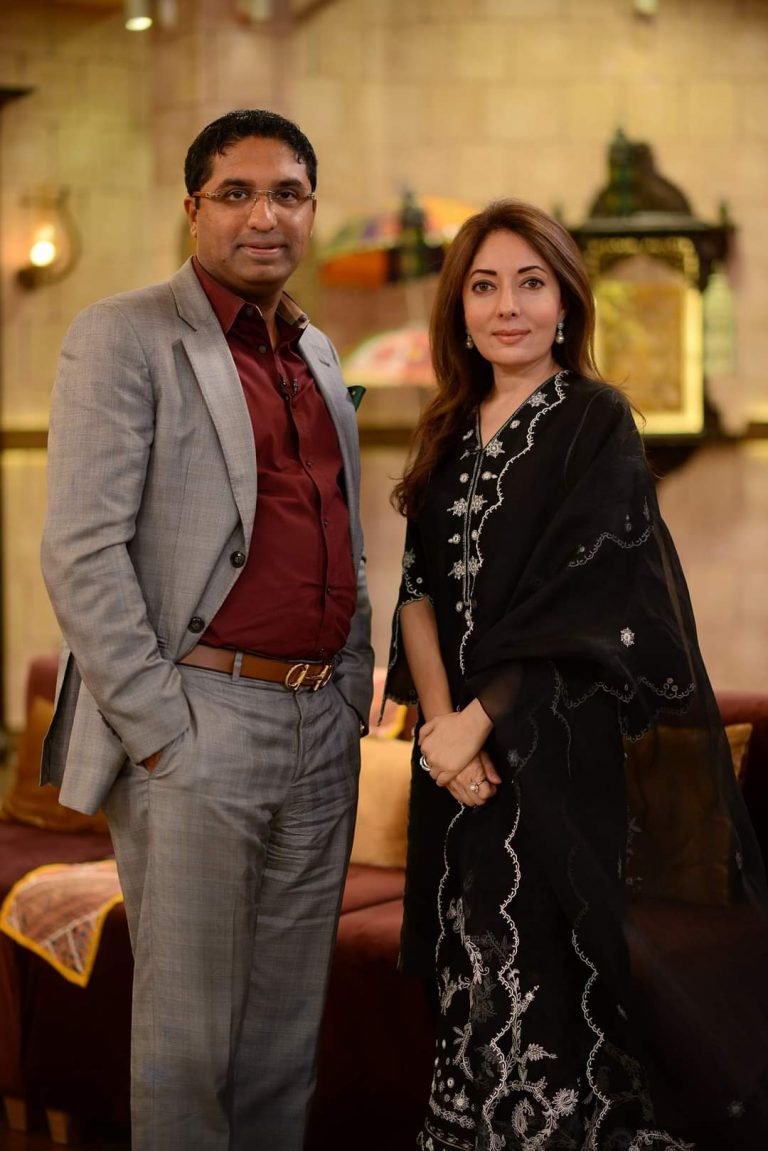 On Waseem Badami's question of how the two got along with each other , Sharmila and Hasham Shared an interesting story.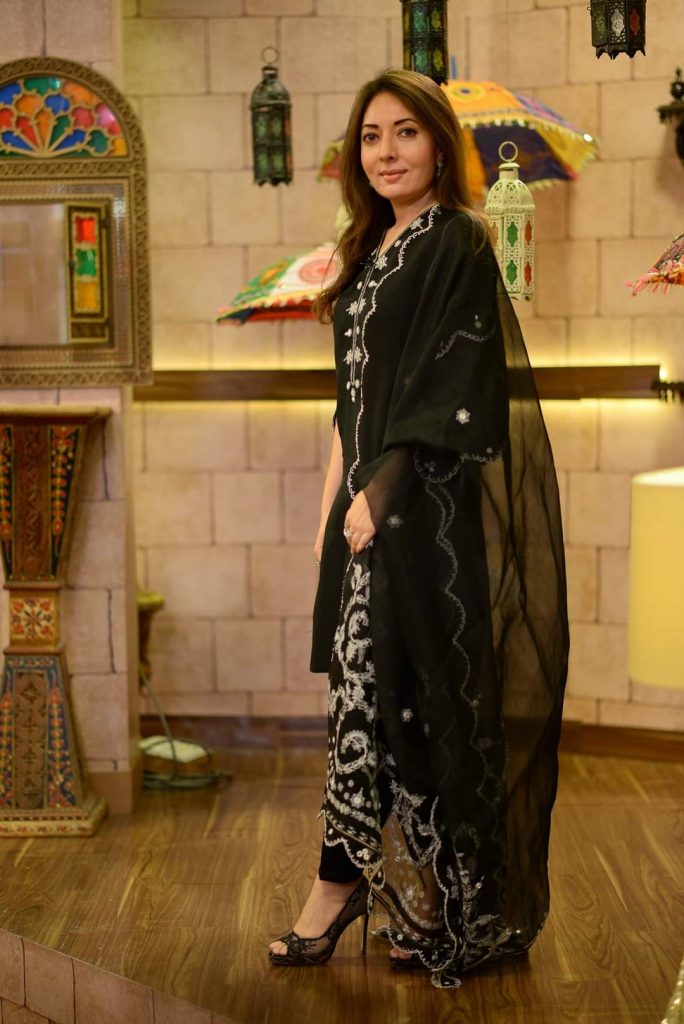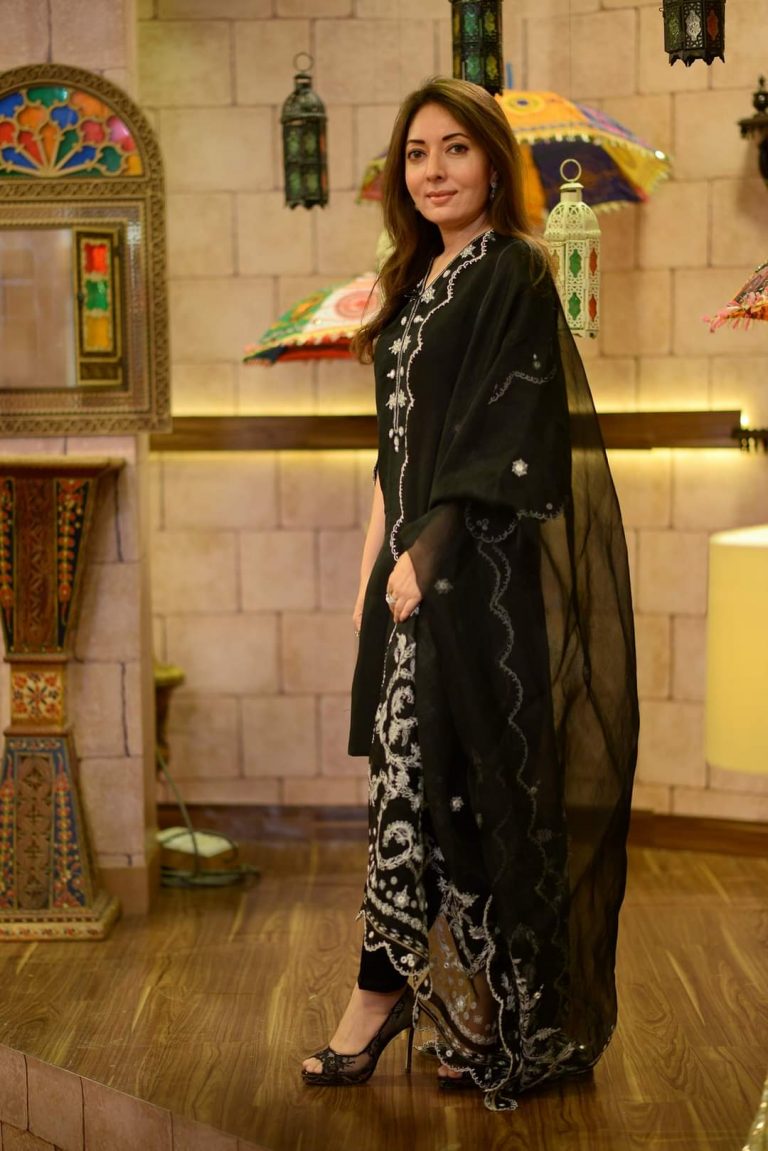 Sharmila said , " I saw him in President house , he was having a special treatment and protocol from President which astonished me but obviously it wasn't our first formal meeting , I just saw him at that time"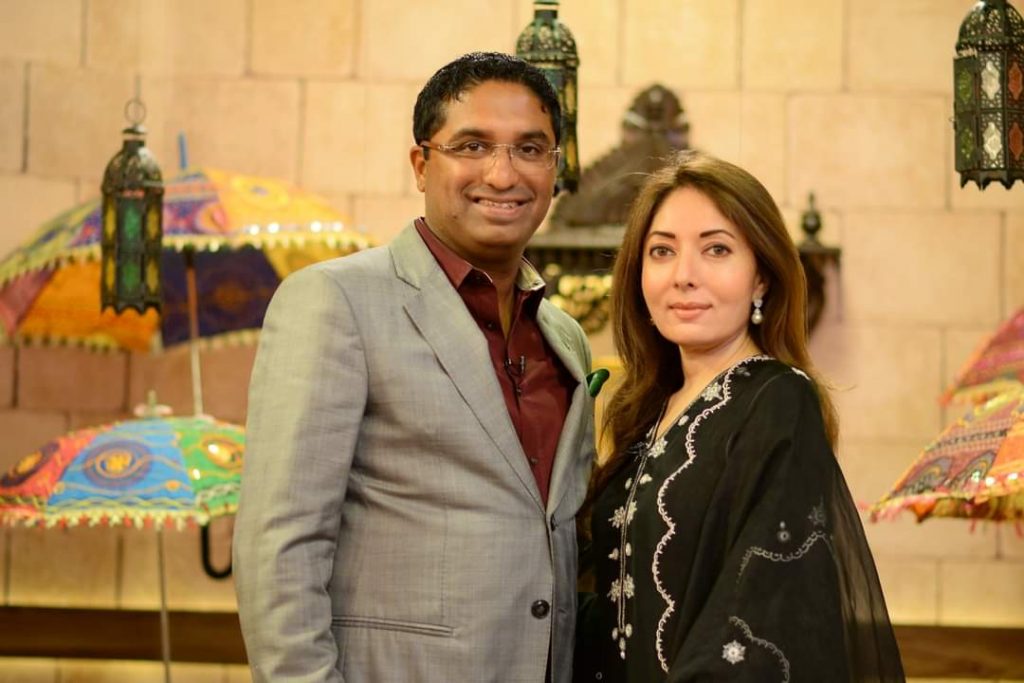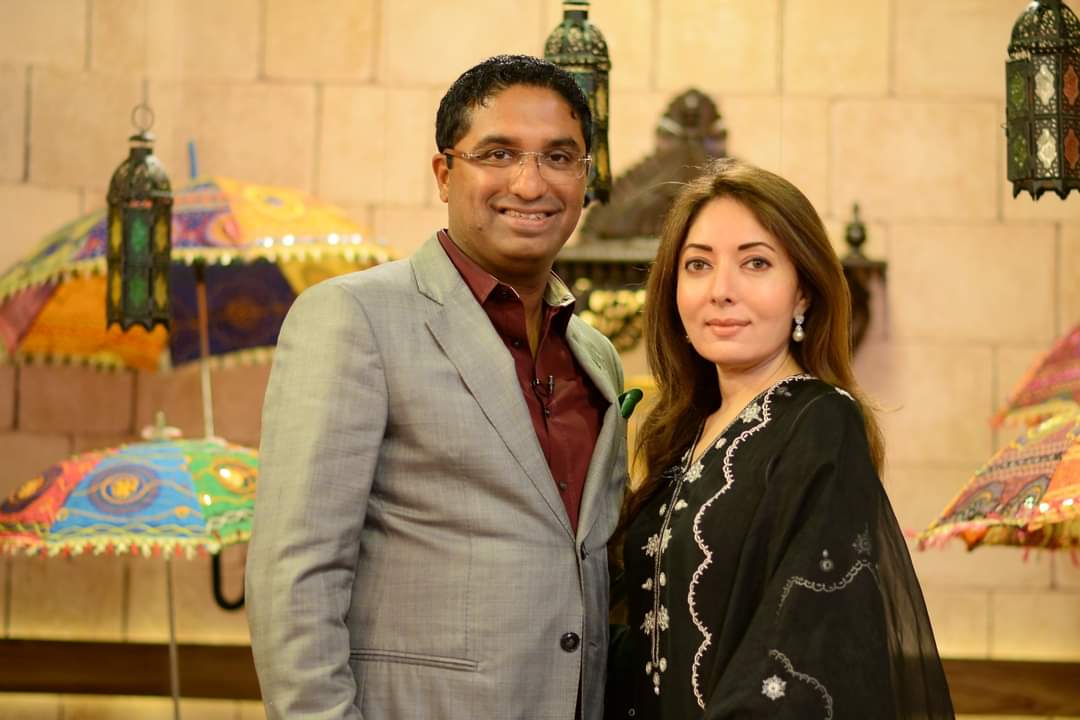 Talking about first formal meeting Hasham said , " she came to Lahore and it was for the first time I asked her for the dinner which she initially refused and replied that she's busy with a live show "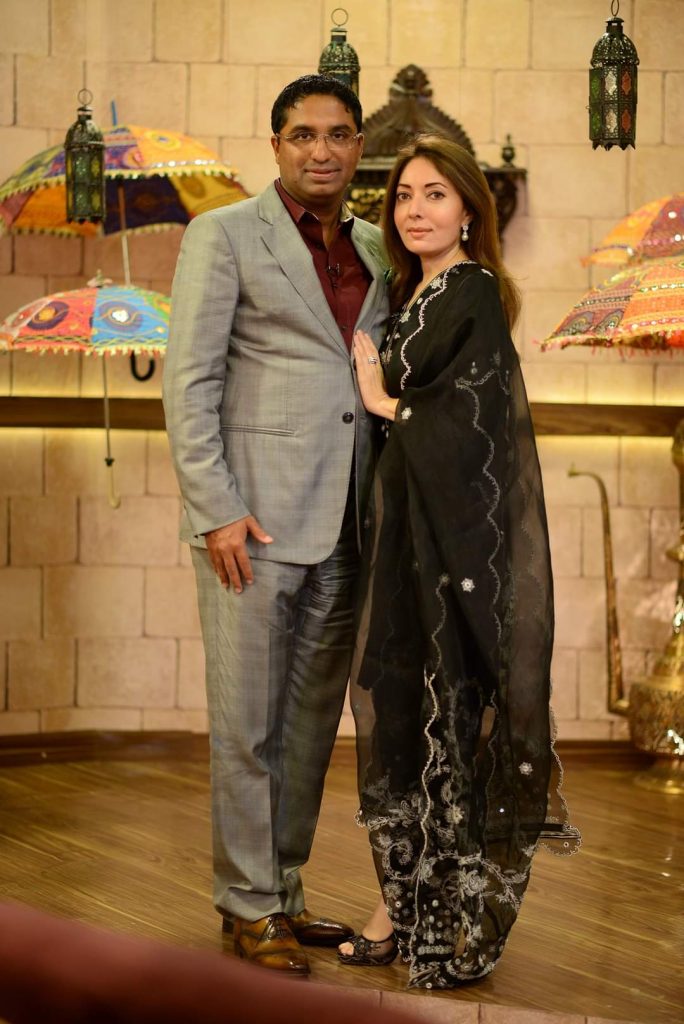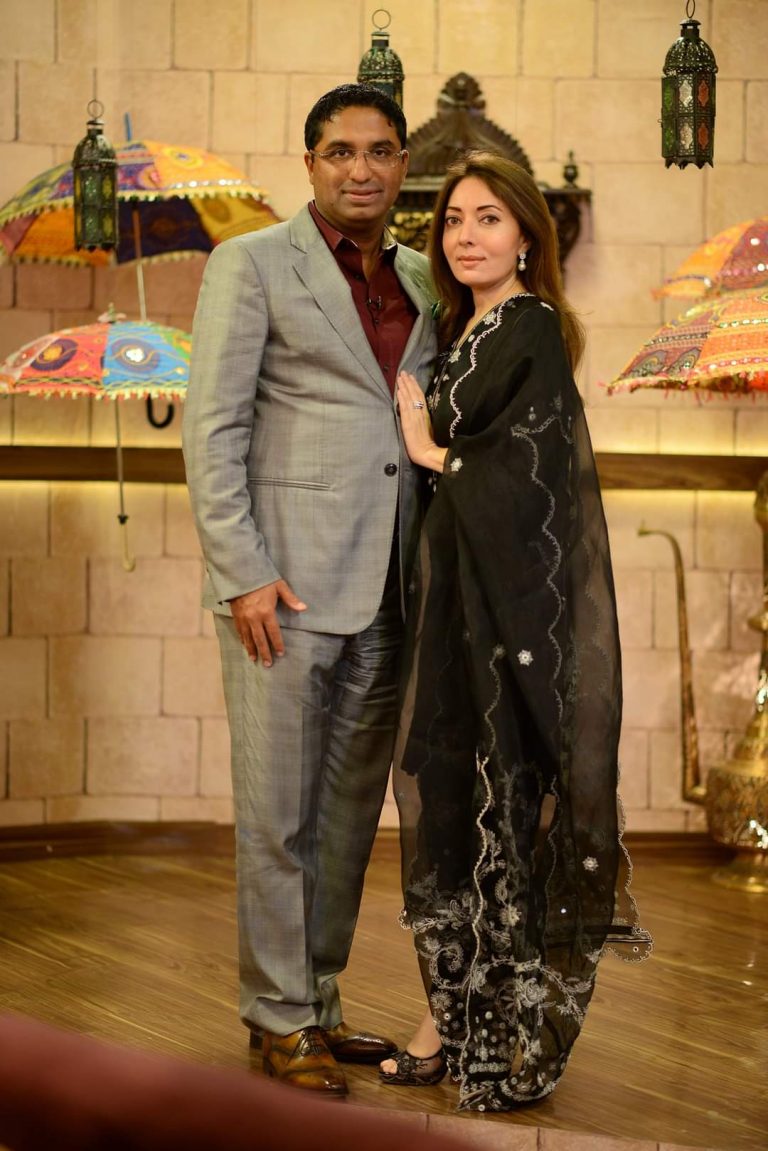 " Then I said her to come as we are having Sughra Imam (MPA ) with us on the dinner , after that Sharmila agreed and came to the dinner " added Hasham .
Sharmila further added , " When I reached at the venue , it was only me there , there was no Sughra Imam "


Hasham then said , " Sughra cancelled at the last moment as it was too late and she was sick ". Here is an Interesting video of Sharmila Farooqi for you all.