The handsome actor, Shaz Khan, is super talented and has been constantly impressing fans. The actor started his journey with Moor and later moved on to television. Who can forget Danyal from Yaqeen Ka Safar. Before Dr. Asfi became the rage, it was barrister Danyal who had people swooning over him.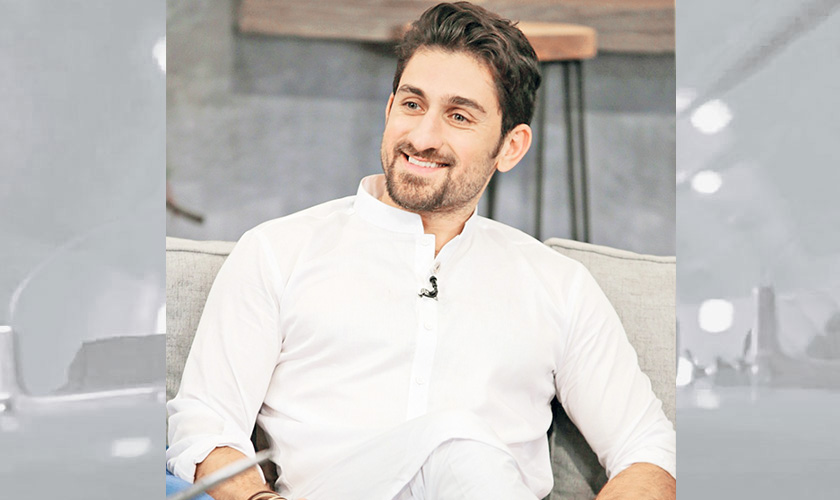 Shaz Khan is currently seen in Lamhay opposite Zara Noor Abbas as Hashir. The actor is also enjoying the phenomenal success of his movie Parwaaz Hai Junoon. In between all this, the actor has ventured into script writing. Shaz is done writing the script of a film. The film will have a spiritual story but is based on martial arts. Shaz shared this achievement on his Instagram: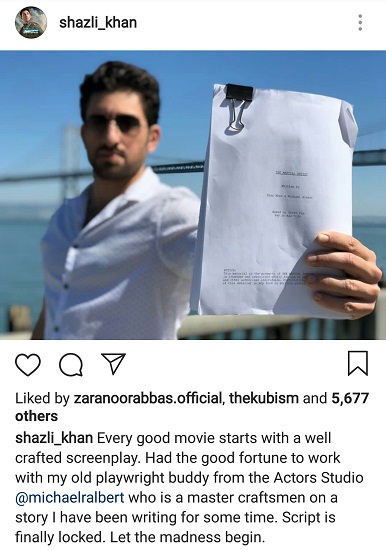 Shaz has written the script in collaboration with his friend Michael Albert. The film is ready for the next step as the script is done. It is an expansion of his short film Say It Ain't So and is titled as The Martial Artist.
What are your thoughts about Shaz venturing into script writing? Do you think he should be the one playing the lead also or should he stick to behind the scenes? Share your thoughts in the comments section below!