Sheheryar Munawar: Mahira Khan is a close friend, it's always fun working with her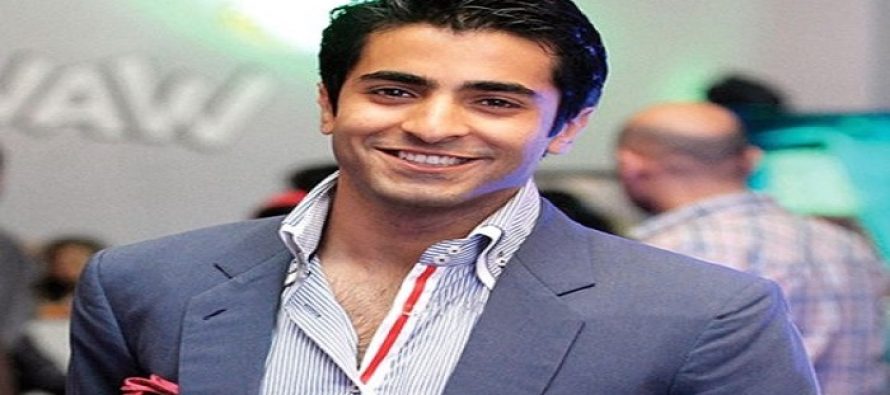 In an era where Pakistani cinema is experiencing higher number of films, more filmmakers are experimenting with budding actors in order to provide fresh and promising content. Sheheryar Munawar is one such celebrity who started of as a model and went on to grab eyeballs with his acting and charming personality.
He made his acting debut with HUM TV's drama Meray Dard Ko Jo Zuban Miley, in which he played the character of a deaf and dumb boy, Sheheryar has been the heartthrob ever since he blew us away with his performance in Ho Mann Jahan.
Currently shooting for his upcoming super hero film 'The Ghazi Attack', Sheheryar is also gearing up to star in Meenu-Farjad's 'Saat Din Mohabbat In' opposite Mahira Khan.
We knew that his fan's must be waiting to know about his upcoming projects, so we bring you the conversation he had with Instep, where he reveals more about his and Mahira's character and the film.
"It's a project that I'm really excited about since Menu and Farjad have written a funny, yet layered script," he tells Instep. "It's very demanding and challenging, since it's a complete transformation for me, as well as Mahira. I was really scared initially while going through the script, so it was comforting to know that I had a friend on board who I could discuss it with."
When asked to comment on his character, Sheheryar replied, "It's completely different from the work I've done in films so far. He's very loveable, but not your typical-macho-heroic kind," reveals Munawar. "Arhaan in Ho Mann Jahaan was more of a bad boy and Zain of Project Ghazi is a very manly superhero, so this time around the character I portray is a lot more sensitive."
"To begin with, both the films they've made belong to parallel cinema unlike this one. To be able to do a film like that, one needs to be a strong storyteller and I feel that that's their forte," he says thoughtfully. "As an actor, the first thing you look for in a director is whether they're able to tell a story and then of course, their technical capabilities and I feel they're very sound when it comes to that."
Elaborating his viewpoint further, Munawar notes, "Even across the border, the biggest of films are being made by filmmakers who once made films independently such as Rahul Dholakia and Anurag Kashyap.
Now you see huge production houses investing in their films and stars wanting to work with them. People have started realizing that gone are the days when you could show pretty faces and have a hit; people now hope to take something home every time they pay to watch a film."
Munawar, who will share the screen with Mahira Khan once more in Meenu-Farjad's next, says that working with the actress is great fun and describes her as a "close friend".
"Even between takes, I tend to not get distracted and stay in character, whereas Mahira snaps out of it as soon the director calls cut. That's how our approach slightly differs, but it's always fun working with her," he tells Instep, adding that he'd like to adapt Mahira's easy-going attitude. "Even when you're trying to improvise, it is nice working with friends since you share a certain chemistry with them that eventually shows on screen."
Currently in the process of preparing for his next, Sheheryar admits that he's become a method actor. "I believe in spending time with your script, rehearsing, living your character and eventually getting into it. I would rather be a hard-working actor than an actor with a natural flair," he disclosed. "The character I portray in this film lives in a completely different world from mine. So when you take up something like this, you try forgetting yourself, your own habits and body language, giving birth to new character."
Munawar divulged that after having played a gray character in his debut flick, he had started observing its facets in his own personality. Hence, he chooses to take up only one project at a time. "That's why I choose not to do a lot of work. With the Vision Factory, I always have work going on behind the camera as well. However, when you're preparing for a film, you need to shut yourself out and allow changes in your behavior to happen. Once a project ends, one needs to consciously make an effort and get back to the real world."
Apart from his anticipated acting assignments, Sheheryar is also developing scripts with his team at the Vision Factory for two feature films. Both of which, he explains are "mindful, light-hearted films." However, he is quick to point out that they are not romantic-comedies. "To make a film in the subcontinent, one needs to add the element of romance to it. Rom-com, however, is a more generalized and weird genre. I feel that they are a lot more layered as films."
On a concluding note, Sheheryar points out the obstacles an independent production house faces in Pakistan. "The reason I began production was to make good films. We had planned to start a project early this year. However, it has been pushed to fall. Being independent producers in Pakistan is very difficult. The entire system presently, is very unfair."
...
---
---