The investigation team contemplating the case of former Pakistan cricket team and fast bowler Shoaib Akhtar and PTV Sports host Dr Noman Niaz has decided to take them off air until the investigation is completed.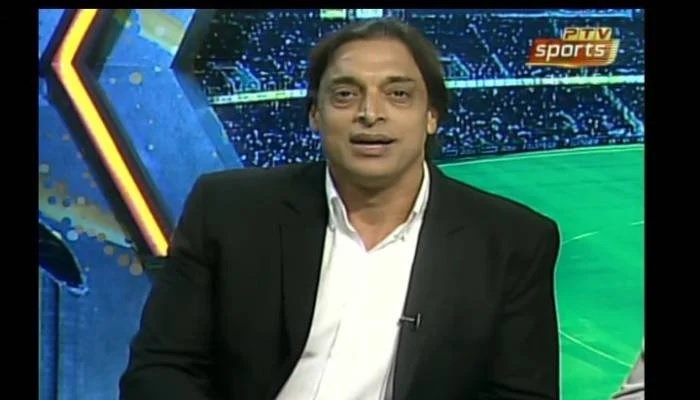 The management of Pakistan Television has said that the two will not be part of any PTV program until the inquiry is completed and the facts of the incident are properly analyzed.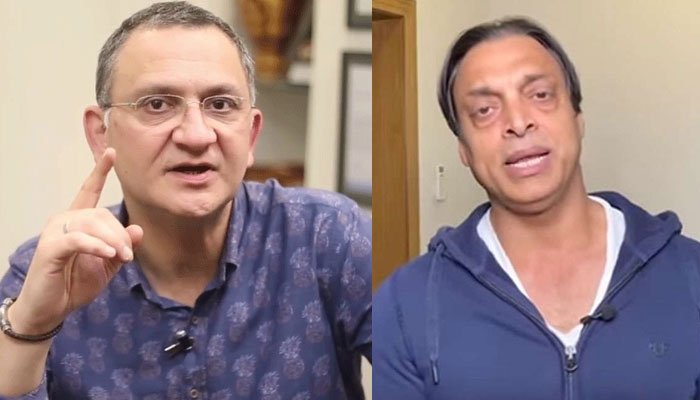 Retweeting the PTV press release, Shoaib Akhtar took to Twitter and Instagram to ridicule PTV's decision, saying, "I resigned in front of 220 million Pakistanis and billions around the world." Is PTV brainwashed? Who are they to take me off air?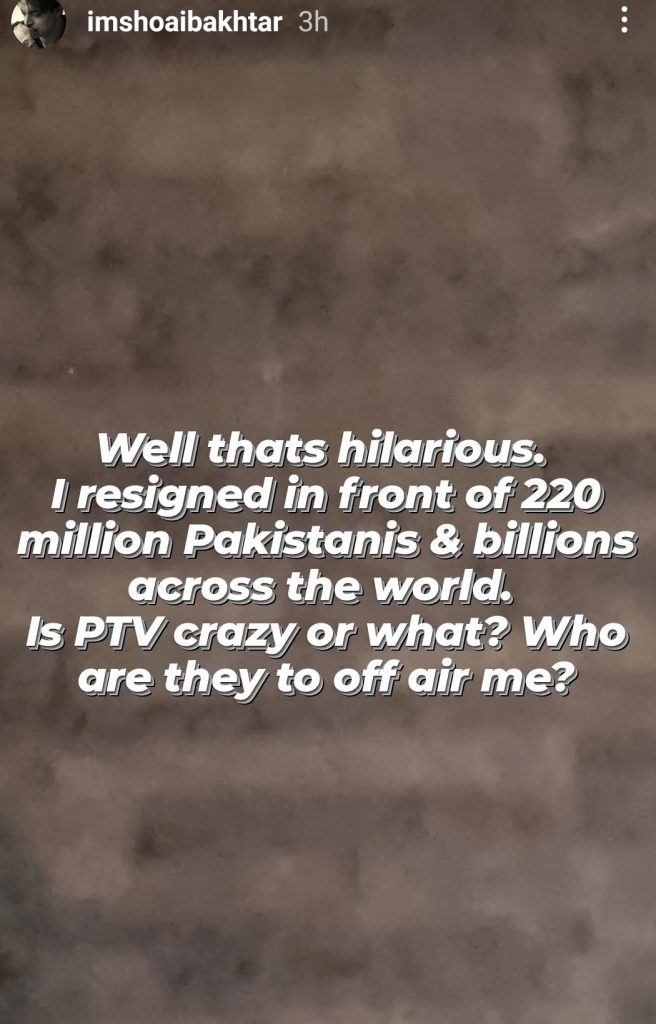 After this, PTV once again said in a statement on social media that Dr. Noman Niaz and Shoaib Akhtar have a legal contract of employment and contract with Pakistan Television, respectively. Cancellation is not simple, it requires legal process of employment and contract, the termination of contract is not possible unilaterally.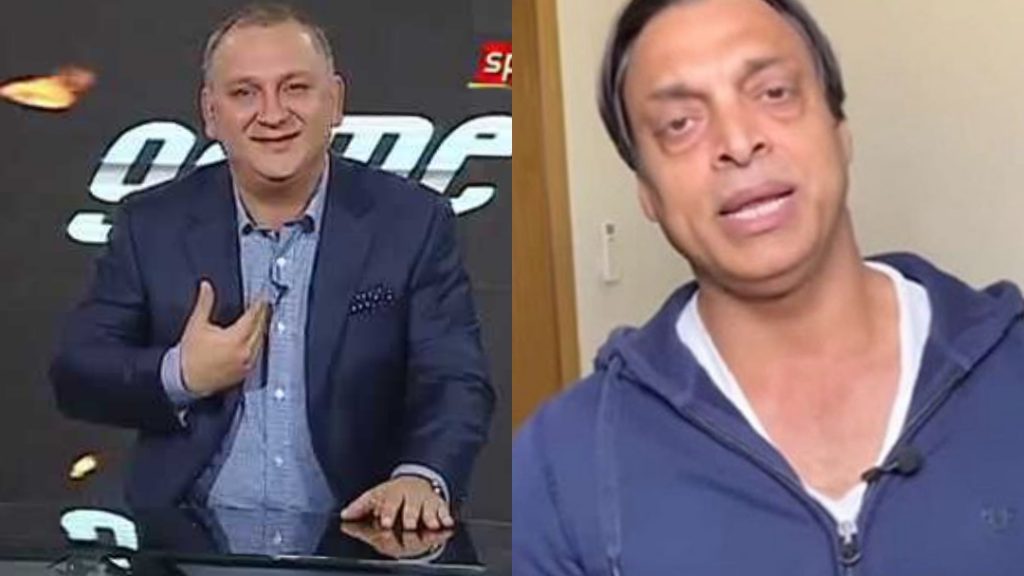 Earlier on Thursday evening, Dr Nauman's pre-match program was not aired, after which contrasting reports were circulating in the Pakistani media that the inquiry committee had recommended that Dr Nauman Niaz should go off-air. However, PTV Sports presented a post-match program between Australia and Sri Lanka. The event was hosted by England's David Gower and female cricketer Sana Mir.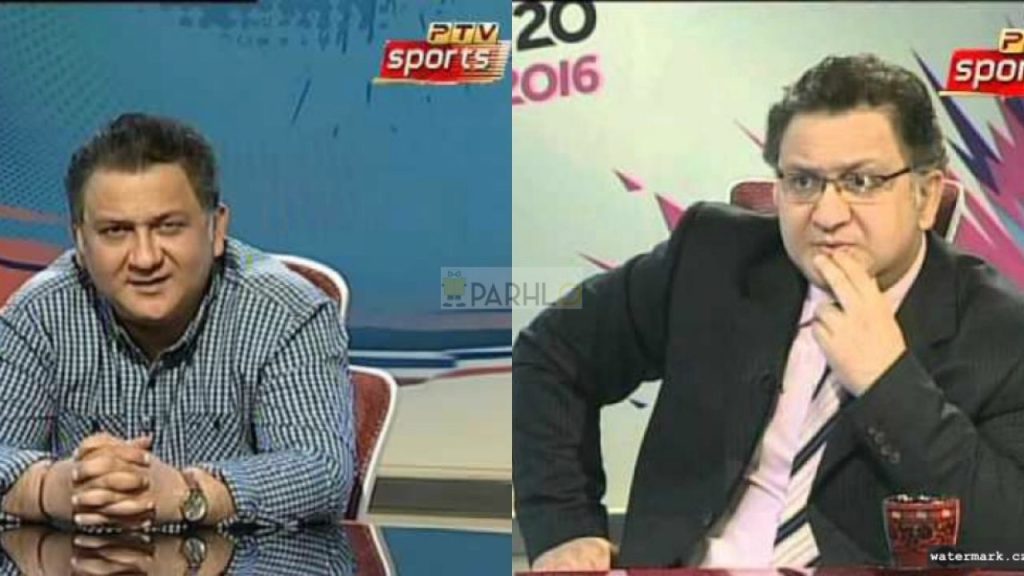 On the other hand, there are reports that on Thursday night, Dr. Noman Niaz met Federal Minister for Information Fawad Chaudhry and Managing Director of PTV at Fawad Chaudhry's house. Earlier on Thursday, former Pakistan cricket team fast bowler Shoaib Akhtar refused to appear before a committee set up to probe the incident involving PTV Sports host Dr Noman Niaz. This committee has been set up on the direction of Federal Minister for Information Fawad Chaudhry. Shoaib Akhtar also told BBC Urdu that he was asked to appear before the committee but he refused to appear as there is a full video of the incident which can be watch to decide.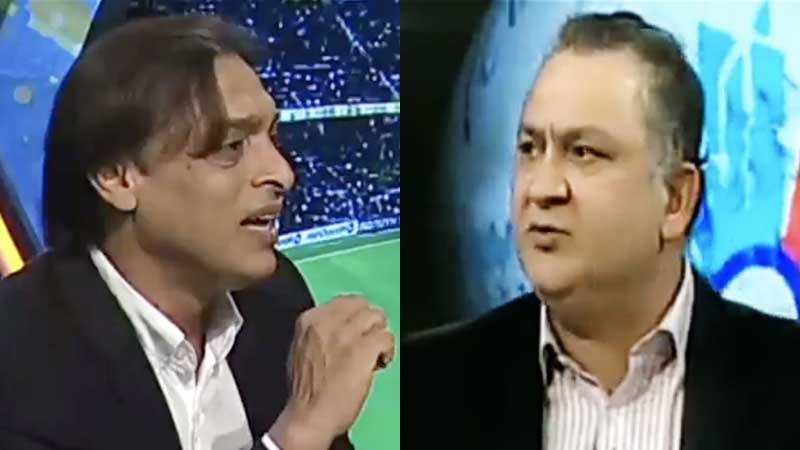 It may be recalled that on Tuesday night, when a live program about the T20 World Cup was being aired on PTV Sports, there was an argument between the host Dr Noman Niaz and fast bowler Shoaib Akhtar which caused a lot of outraged and discomfort on a larger scale. Dr Nauman Niaz asked Shoaib Akhtar to leave the show as he was being rude. Both involved in harsh quarrel in live transmission.