Rawalpindi express, Shoaib Akhtar has been appointed as the brand ambassador for Pakistan Cricket Board as well as the advisor to the Chairman Najam Sethi. Najam Sethi announced this on his twitter account.

Shoaib Akhtar expressed delight on this appointment and vowed to work with the same passion he has always worked with in his whole career.

He also expressed that he wants to take Pakistan cricket to the next level: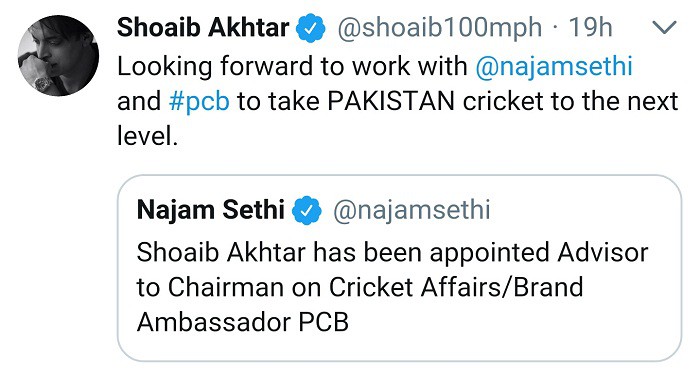 Congratulations to Shoaib Akhtar on being appointed at these positions!