One thing which has been constant for many Pakistanis from their childhood memories is Ainak Wala Jin. Each one of us has grown up while watching that show. Matloob ur Rehman commonly known as Munna Lahori is the actor who played Zakoota Jin in the famous series. After losing Nusrat Ara (Bil Batori) last year, now we have lost Matloob. He was suffering from paralysis and was getting dialysis for his kidneys.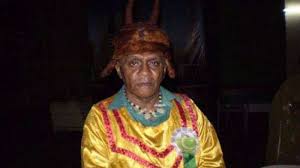 He faced a severe financial crisis in his last years and finally breathed his last in Lahore. He has left behind a wife and five children.
May Allah bless the deceased soul and grant peace to the family. RIP Zakoota!