Lately, there has been a trend that when celebrities get married they make sure that their fans see the pictures and sometimes even the ceremony in detail. The celebrities also keep their fans updated on Social Networking Sites, therefore fans are in a way much more involved in the personal life of these celebrities then they were ever before. The fans of the celebrities want their marriages to be successful so it was very sad when they get news of divorces. Here is a list of weddings everyone thought will last but some of them ended very soon.
Annie Khalid and Malik Noureed Awan
Annie Khalid and Noureed Awan started having problems very early in their marriage. Their marriage did not last for even a year. Even on their Mehndi ceremony, there were reports that Annie left in the middle of the function. Both of them accused each other publicly. Annie said that her husband was very violent, he beat her up badly many times. Malik Noureed accused Annie of aborting his child and stealing his money.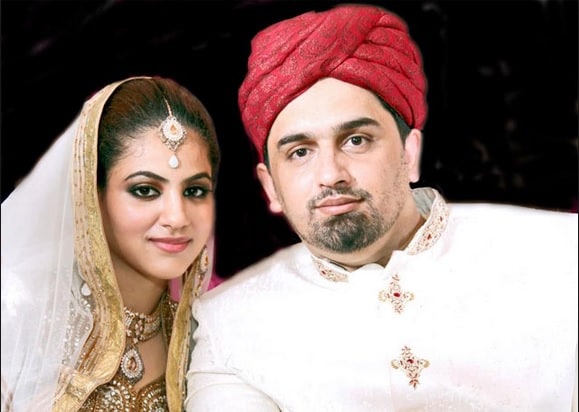 This divorce was the most public and also the most ugly divorce of recent times.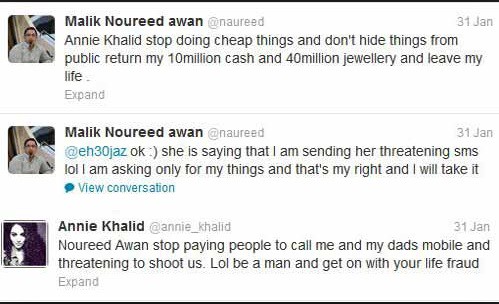 Aisam-ul-Haq and Faha Makhdoom
Tennis player Aisal-ul-Haq got married to Faha Makhdoom in 2011. Faha was a clinical psychologist by profession. The couple looked fantastic together in the marriage pictures. No one could have guessed that their marriage would end so soon. At first when the news of their possible divorce was published in media, the family of Aisam-ul-Haq denied the news. They even said that they will take legal action against media persons who were spreading this rumor.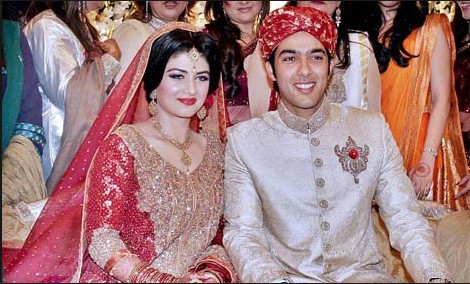 Unlike Annie and Noureed's divorce, this divorce was a very personal affair. Faha tweeted that she had Aisam had parted ways but Aisam took his time coming out with it. Aisam-ul-Haq did not give a reason for the divorce. He did not talk about it publicly in any of the interviews but just said that he did not want to get married again soon.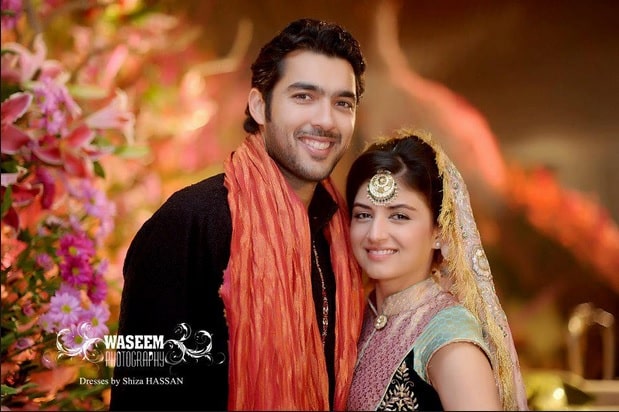 Azfar Ali and Salma Hassan
Azfar Ali and Salma Hassan, the people involved in this marriage tried their best to keep their divorce a personal matter but when people found out that Azfar left Salma for Naveen Waqar a whole new controversy started. The backlash by the people was so strong that Naveen and Azfar went in to hiding for a year.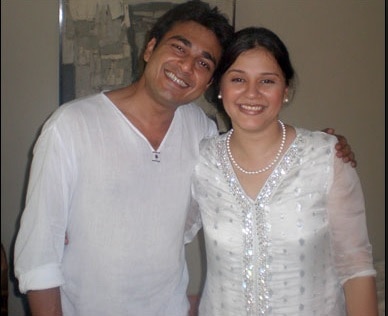 Salma and Azfar were invited as guests in DAWNNEWS' show  reservations in which the host of he show Aysha Alam asked Salma what her worst nightmare would be. Salma replied that it would be if Azfar got married to someone else. No one knew at that time what was going on between the couple because they looked happy together. Azfar and Salma were married for 11 years and had a daughter together before they got divorced.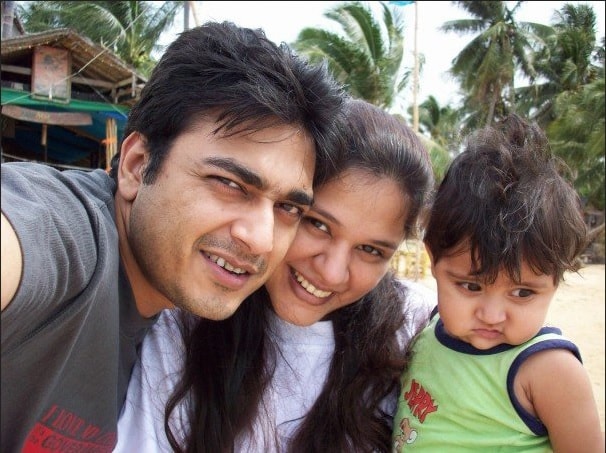 Sherry Shah and Malik Anwar Awan
Sherry Shah was married to Malik Anwar Awan for only a month. This was the most unfortunate and quickest divorce in recent times. Sherry Shah got divorce from her husband because he was a fraud. Sherry Shah told the media that Anwar Awan lied to her about everything from his background to his job. He was also married and had a child but he told Sherry nothing about it.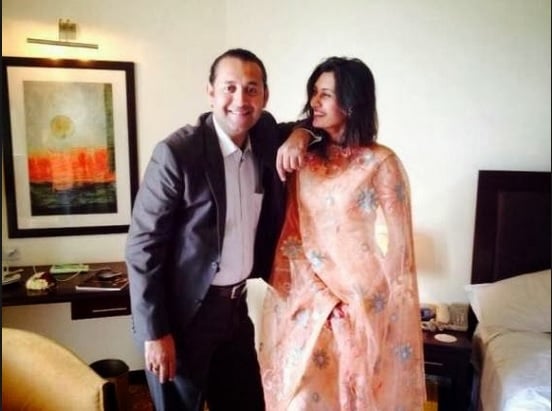 Sherry's husband used her name to cheat and influence media persons. He also took money from people Sherry knew. Sherry Shah's marriage was a terrible experience for her. Host Maya Khan and social worker Ansar Burney played a major role in getting her rid of her fraud husband.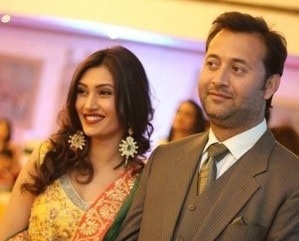 Shaista Lodhi and Waqar Wahidi
Shaista Lodhi was married for 15 years to Waqar Wahidi. She got married when she was still a student. She has three children Shafay, Faiz and Eeman. At first when news of her divorce came in the news she shunned the media and people. But a few weeks back she openly talked about her divorce. She also told her viewers and fans the reasons behind her divorce.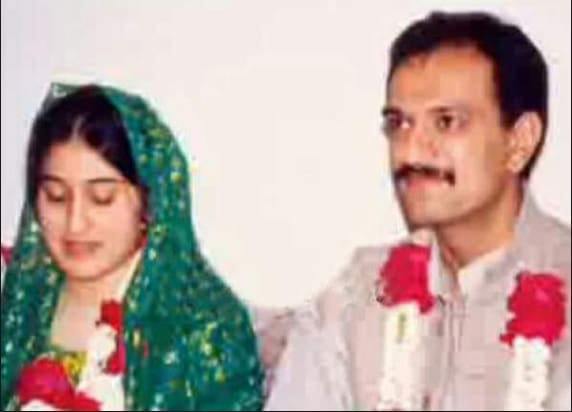 Shaista's life has taken a bad turn ever since she disclosed the news of her divorce.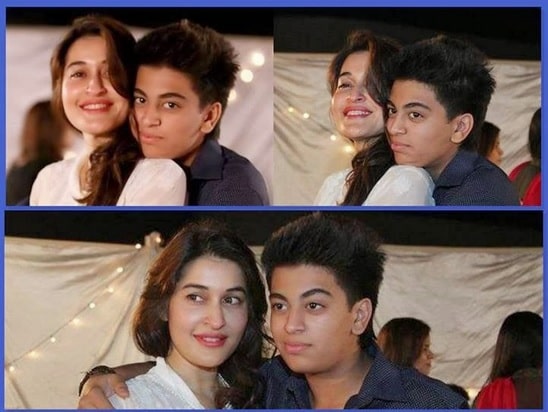 Arij Fatyma and Faraz
This was another recent wedding which ended with  a divorce only within a few days. Arij Fatyma happily informed her fans of her engagement on her facebook page and she also posted pictures. After some days, she posted pictures of her nikkah. In only two weeks she wrote "I'd like to tell my fans that my relationship ended just within two weeks. It was nobody's fault, but there were differences between the families. It was better to end it right now then have issues after rukhsati." She knew that people will make assumptions about her divorce so she openly said everything she wanted to. She said she wrote, "Please don't jump to conclusions or say that it was an impulsive move because I myself know that when relations end, it's not a good thing. But of course, there must be a good reason for it."
Many people were shocked to hear this news.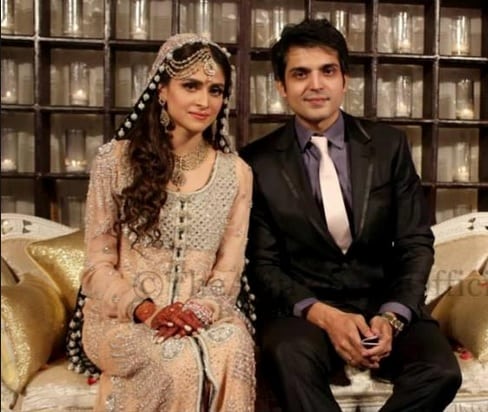 Which divorce was most shocking for you?  Share your views in the comments section.
Saud