Sinf-e-Aahan is one of the most liked motivational drama that has developed a great deal of interest in people since it has been started airing. The drama is reflecting the beautiful cadet life of the girls who opt to go in Army via Short Course, to pursue their life long careers in Army. Factors such as patriotism, glamour, love and passion, all make the drama more interesting.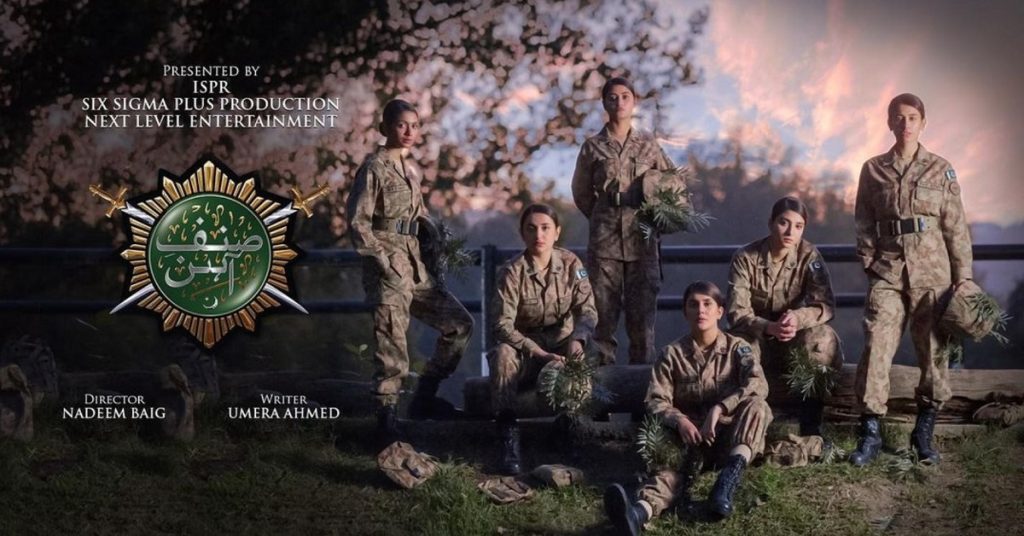 A few of the latest episodes of the dramas are stimulating netizens' mixed response. Recently, a viral scene of Syra Yousuf, Asad Siddiqui and Sheheryar Munawar is making waves on social media from episode 19th in which Nouraiz is harassing his ex fiancee LC Arzoo. In the situation, the LC Aarzoo was protected by Major Usama who is an instructor at PMA. Here is the scene.

The scene is getting mixed response. A lot of fans praised LC Arzoo & Major Usama's characters. One fan on Twitter said, "In absolute awe of Sheheryar's performance in this week's episode of #SinfeAahan — there could've been no better choice that him to play such a compassionate yet soft hearted character"
One fan said, "Aarzoo from SinfeAahan, played by Syra Yousuf is such an emotionally satisfying character; to observe the journey of a woman realizing her self-worth and shedding a toxic relationship as ally support her growth — this is sort of women oriented content Pakistan's media needs!"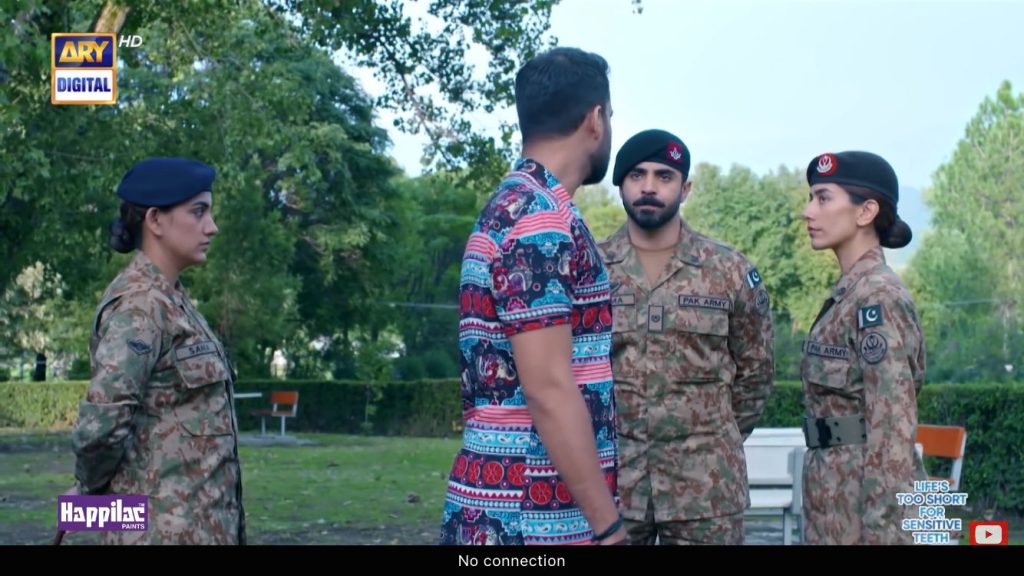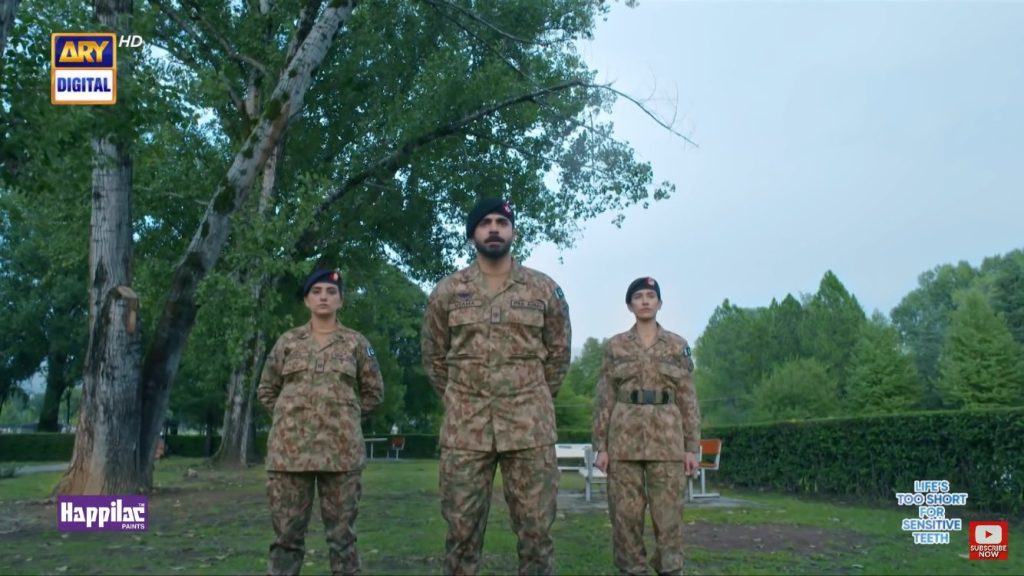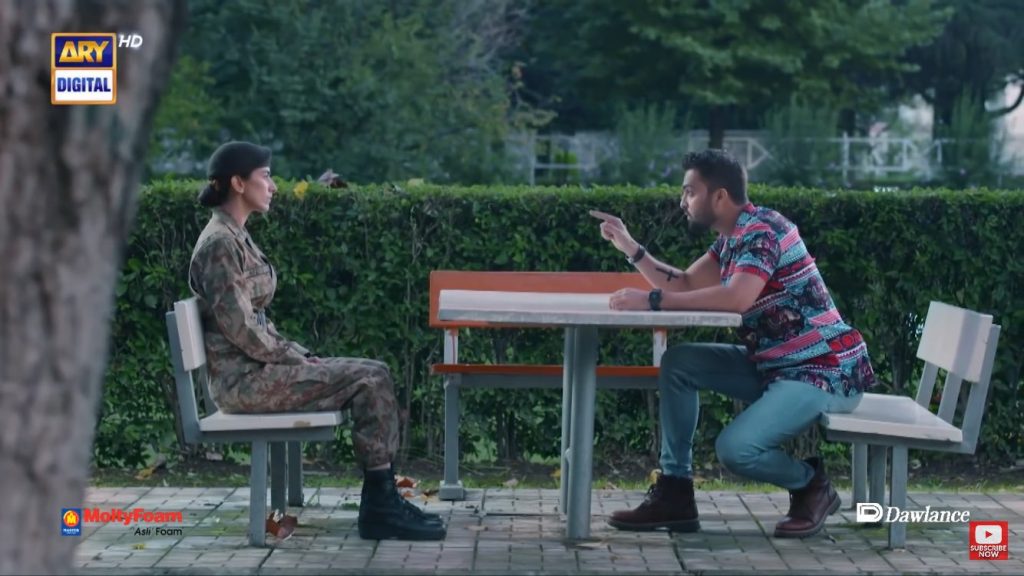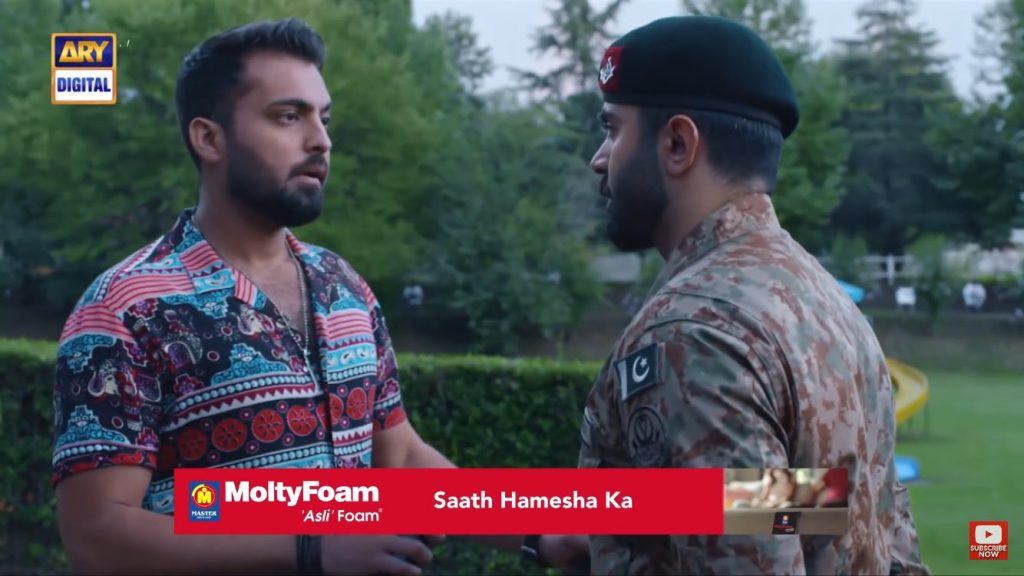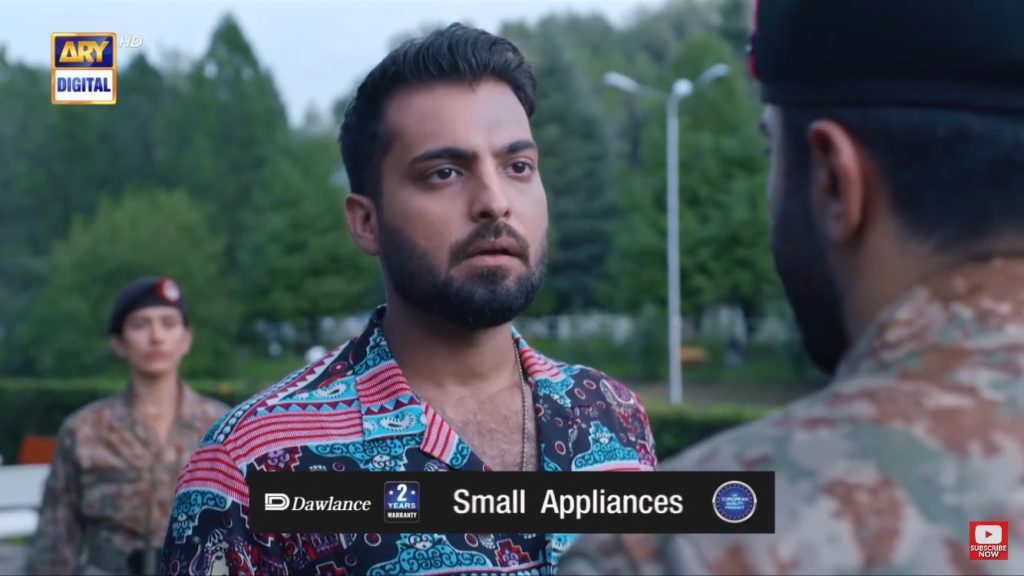 A few fans praised the role of PMA for protecting the cadets. They praised Major Usama's strong character. The scene also ignited negative comments where public said that such scenes and portrayal of harassment is trivial, they said that it looks stupid that in these times, when the legal procedures are more professional, strict and apt, yet, she is being harassed and someone else is coming out to rescue her. One fan sarcastically wrote, "If you are suffering from Parental issues, BF issues, Ego issues, Marriage issues and want to fix them. Join PMA"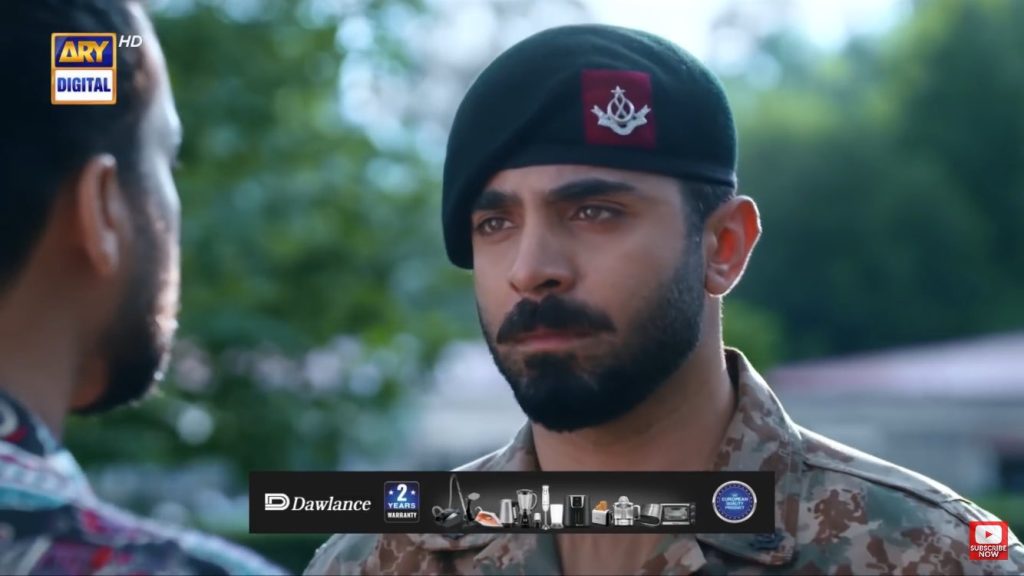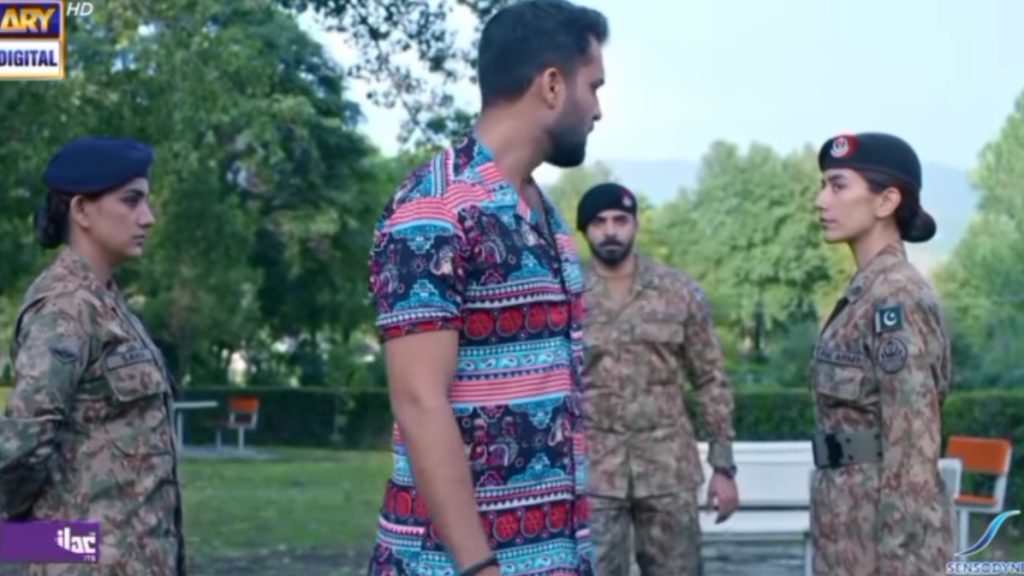 They also said that LC Arzoo could have approached to cyber crime instead of being blackmailed by the toxic ex for no reason. Public was also angry on unreasonable and out of the context scene, they expressed their opinions in detail. Here are comments, have a look.