The starlet Saba Qamar became a part of rumours recently. As the new year was starting, she like the whole world also welcomed 2018 with her friends. She posted a picture of herself with a friend, Arsalan Faisal who is also the son of actress Saba Faisal. Someone started a rumour about the two getting hitched soon.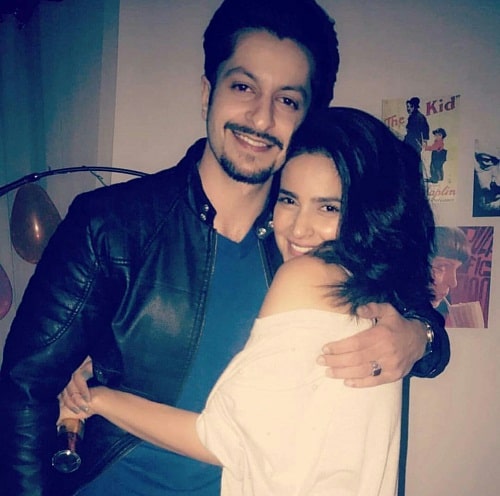 Saba clarified these rumours and stated that she is single on her Instagram in a hilarious post. Here is what she had to say about this whole story: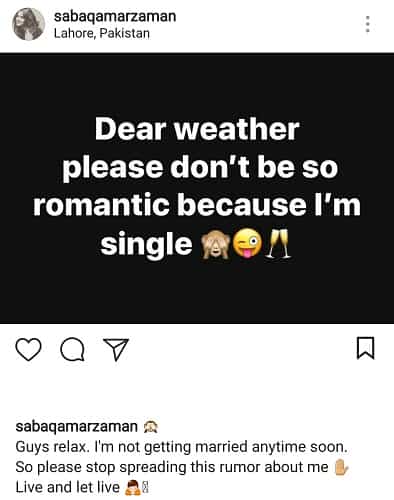 Being a celebrity always gets one in rumours but Saba handled it quite nicely!