Single screen cinema to remain closed in Ramazan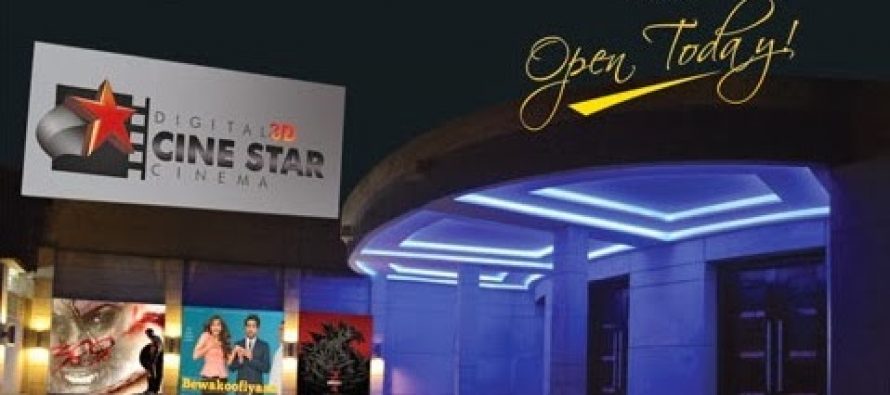 In recent times many new multiplex cinemas are constructed which have changed the film watching experience. In multiplex cinemas multiple films are screened in a day. Traditionally cinemas in our country are single screen, where only one film is screened for a specified duration, such cinemas are termed as 'single screen' cinemas. In Lahore most of the single screen cinemas are on Mcleod Road and Abbot Road.
For the holy month of Ramazan, most of the single screen cinemas in various cities will remain close till Eid. In Ramazan, normally attendance in cinemas is very low which makes it impossible to cover the running expenses of a cinema hall. The closed cinemas will undergo annual repairs and construction to be available in better condition for Eid shows.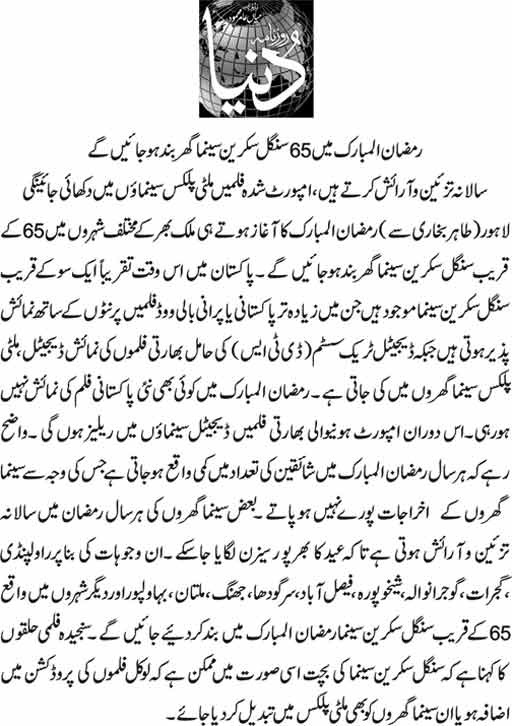 Rashid Nazir Ali
---