Sonya Hussain and Naimal Khawar both are gigantic names of the Industry. Sonya Hussain has been a part of plenty of dramas whereas Naimal Khawar spent a very limited on-screen life. She appeared in the movie Veerna and in the drama serial Anaa. Naimal left the media industry after she got married to Hamza Ali Abbasi, but she became the queen of everyone's heart. She still enjoys stardom and has a crazy fan following. Sonya on the other hand is still impressing the audience from her performances.
Naimal Khawar's younger sister recently got married, Naimal looked breathtaking at all the functions of her sister's wedding. On Mehndi, Naimal wore the enchanting velvet lehenga by Mohsin Naveed Ranjha. Recently Sonya Hussain also did a photoshoot wearing the same dress by Mohsin Naveed Ranjha and we are confused about who looked more gorgeous in that dress. Let's have a look at comparison pictures of Naimal and Sonya and then decide: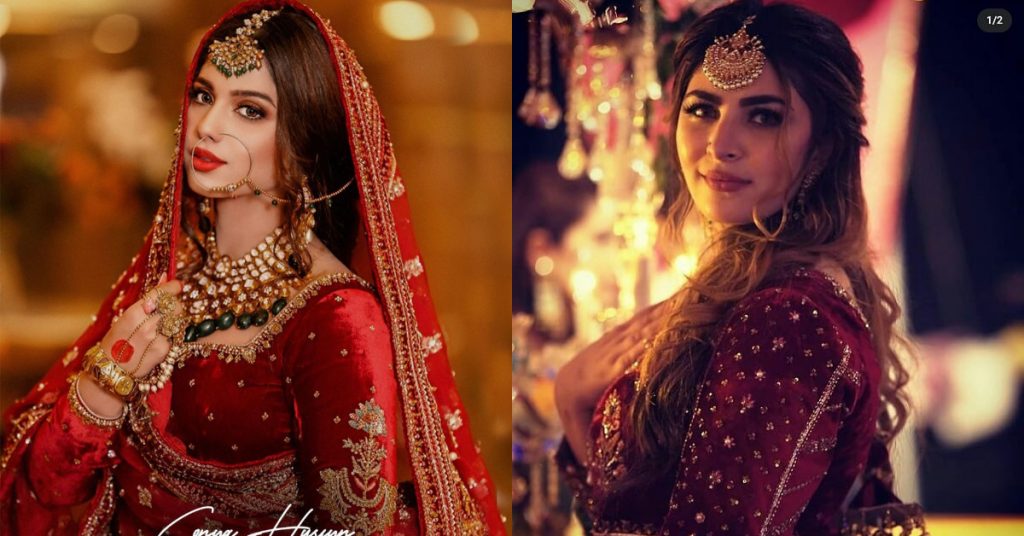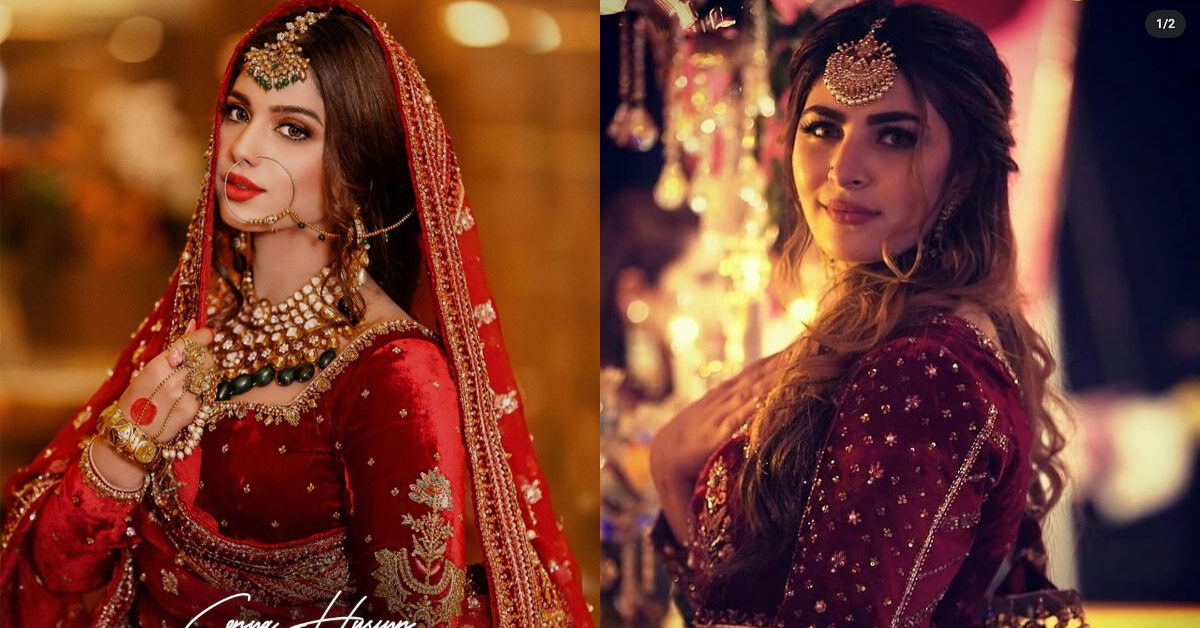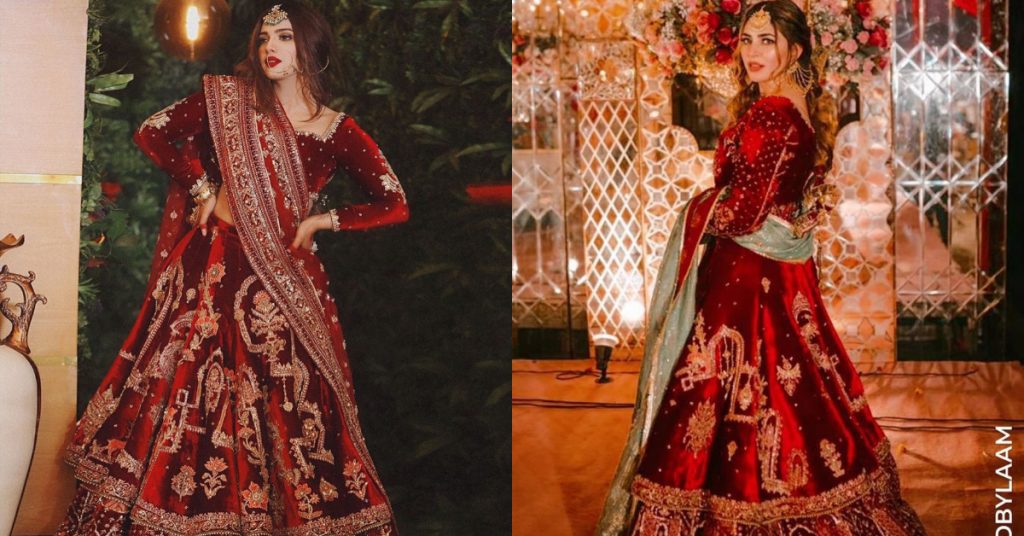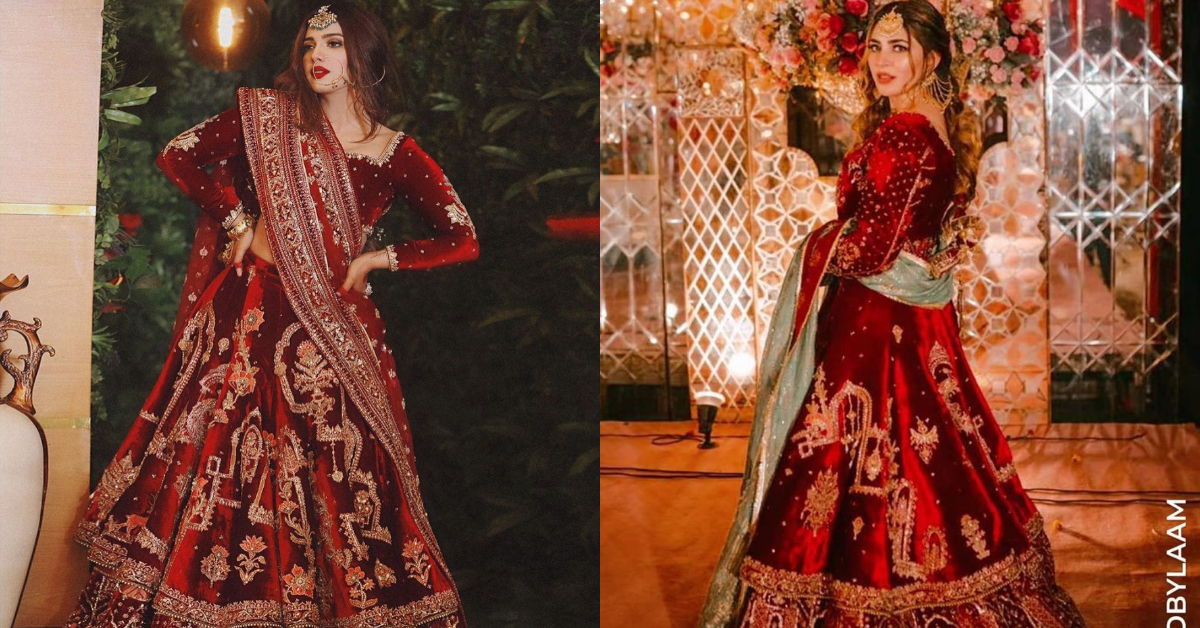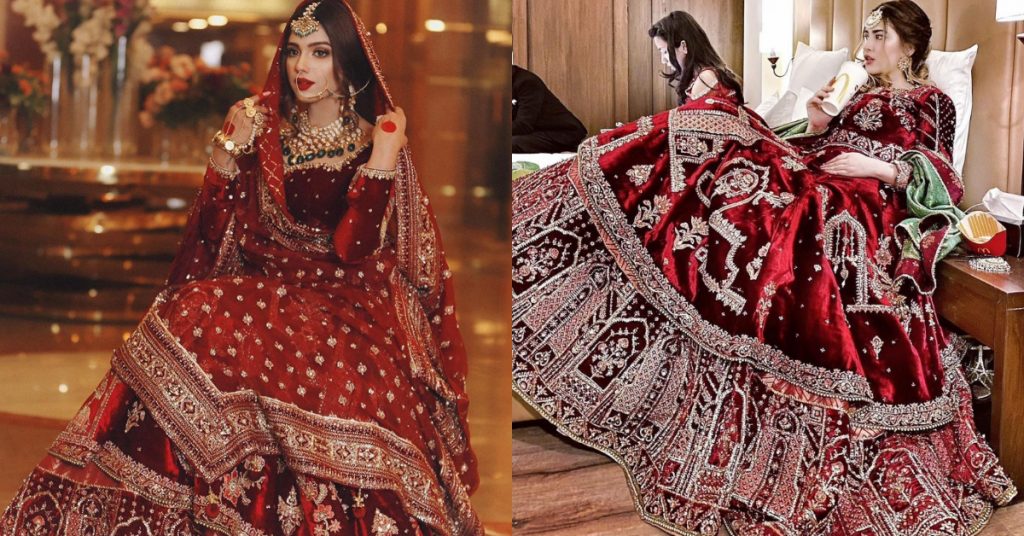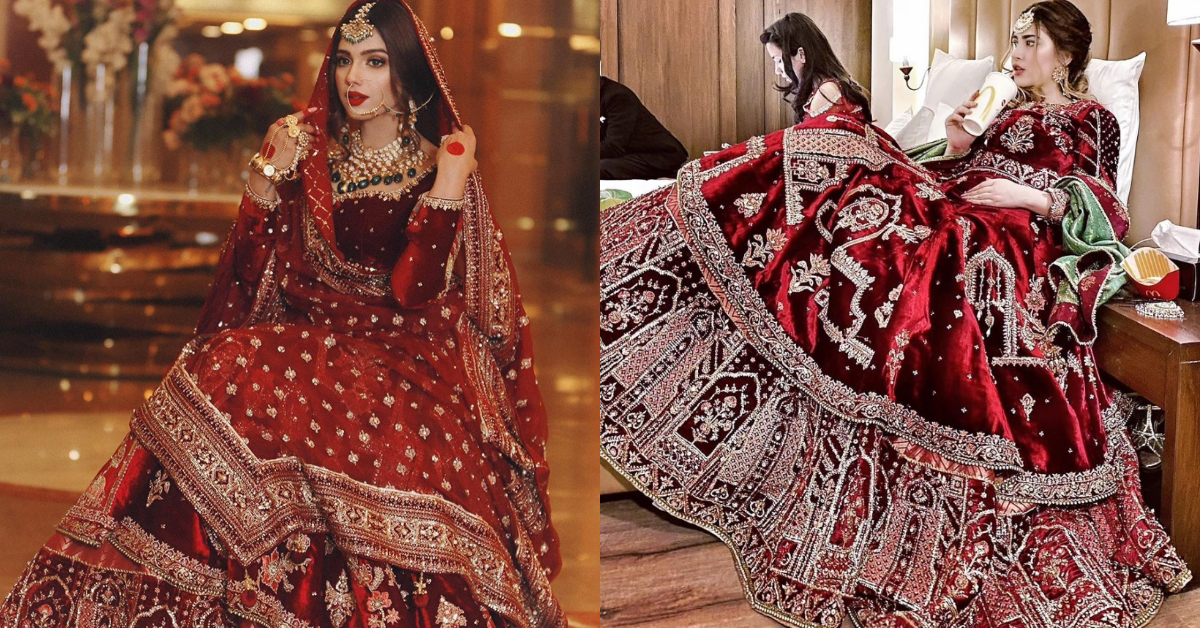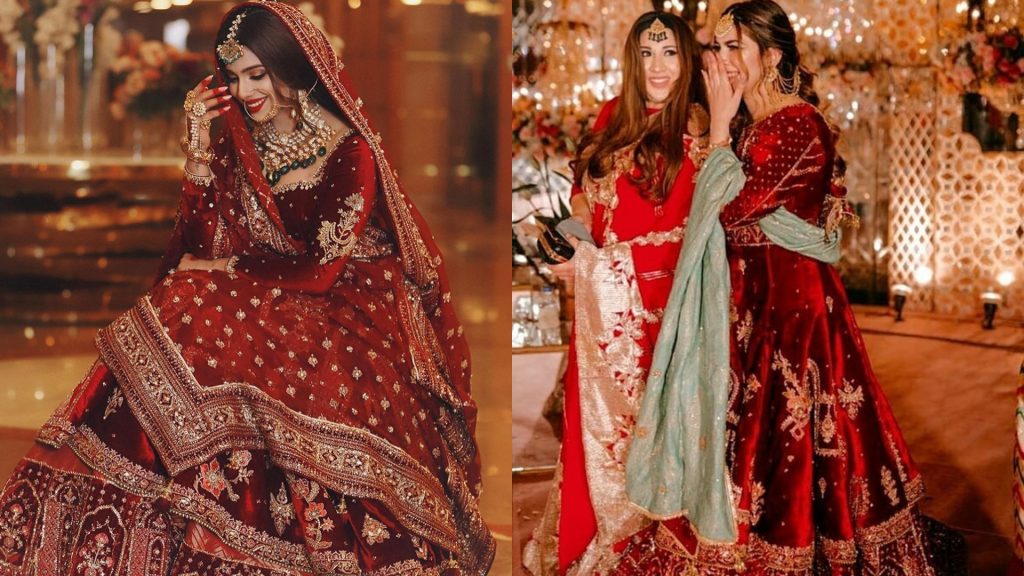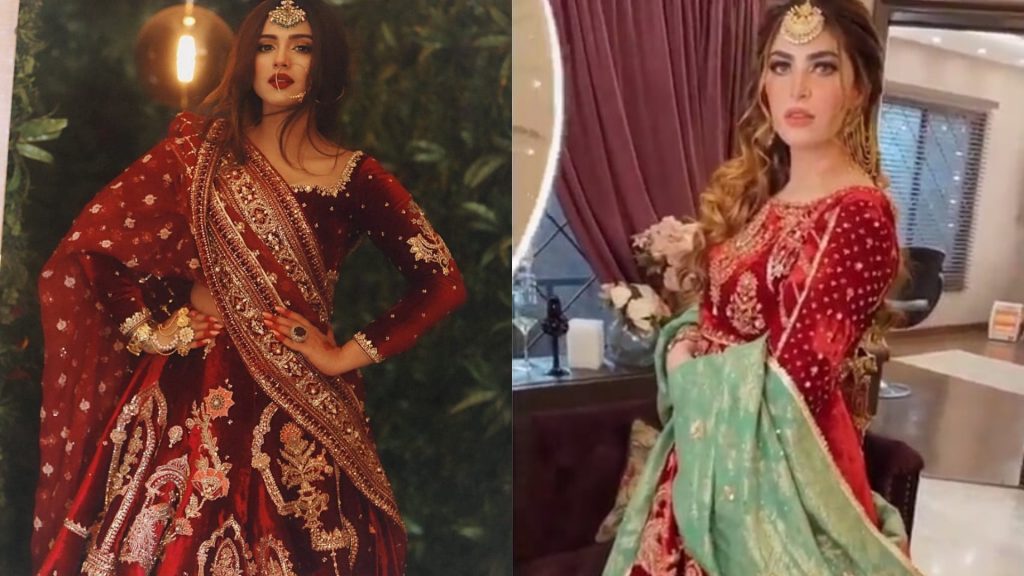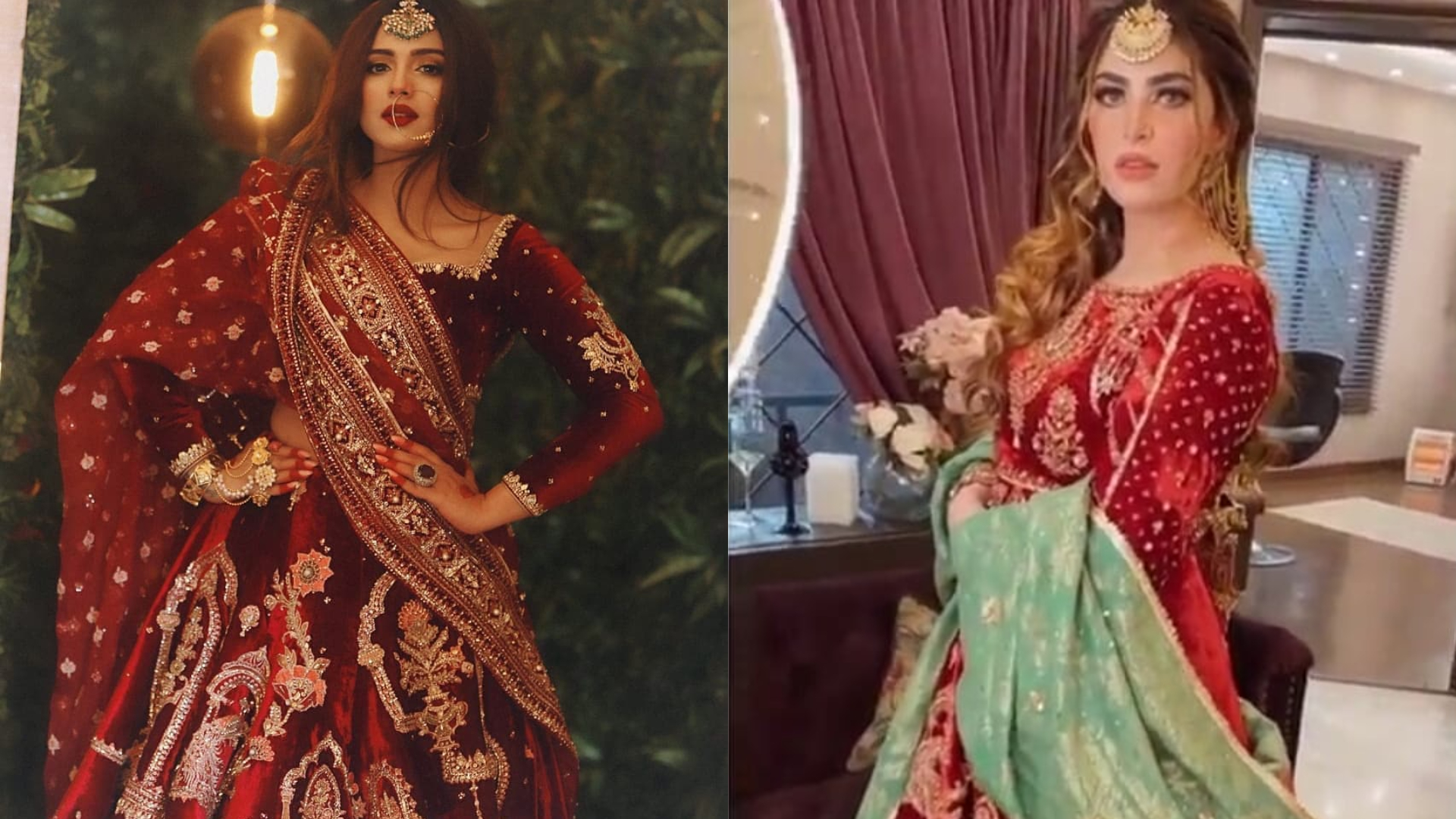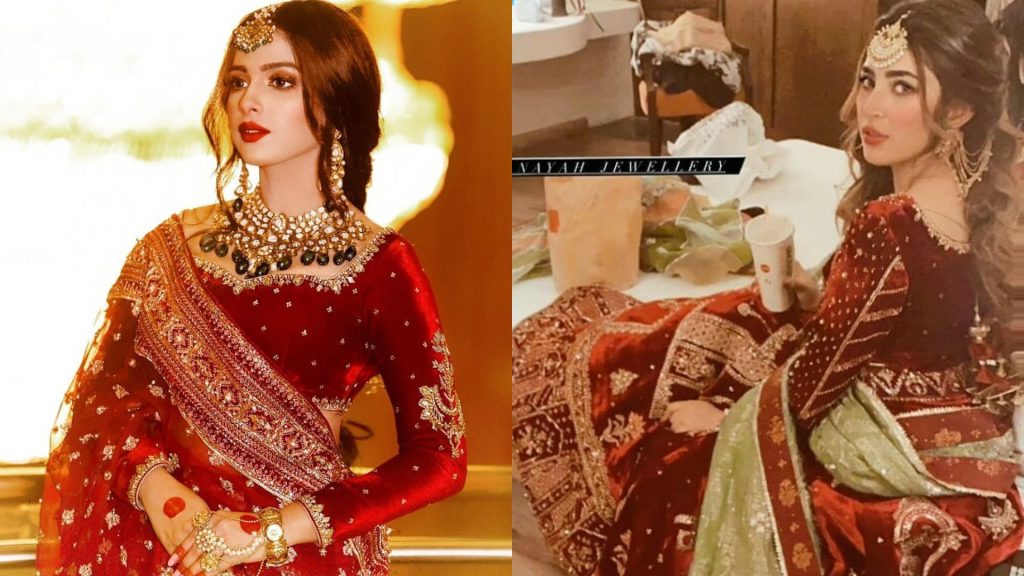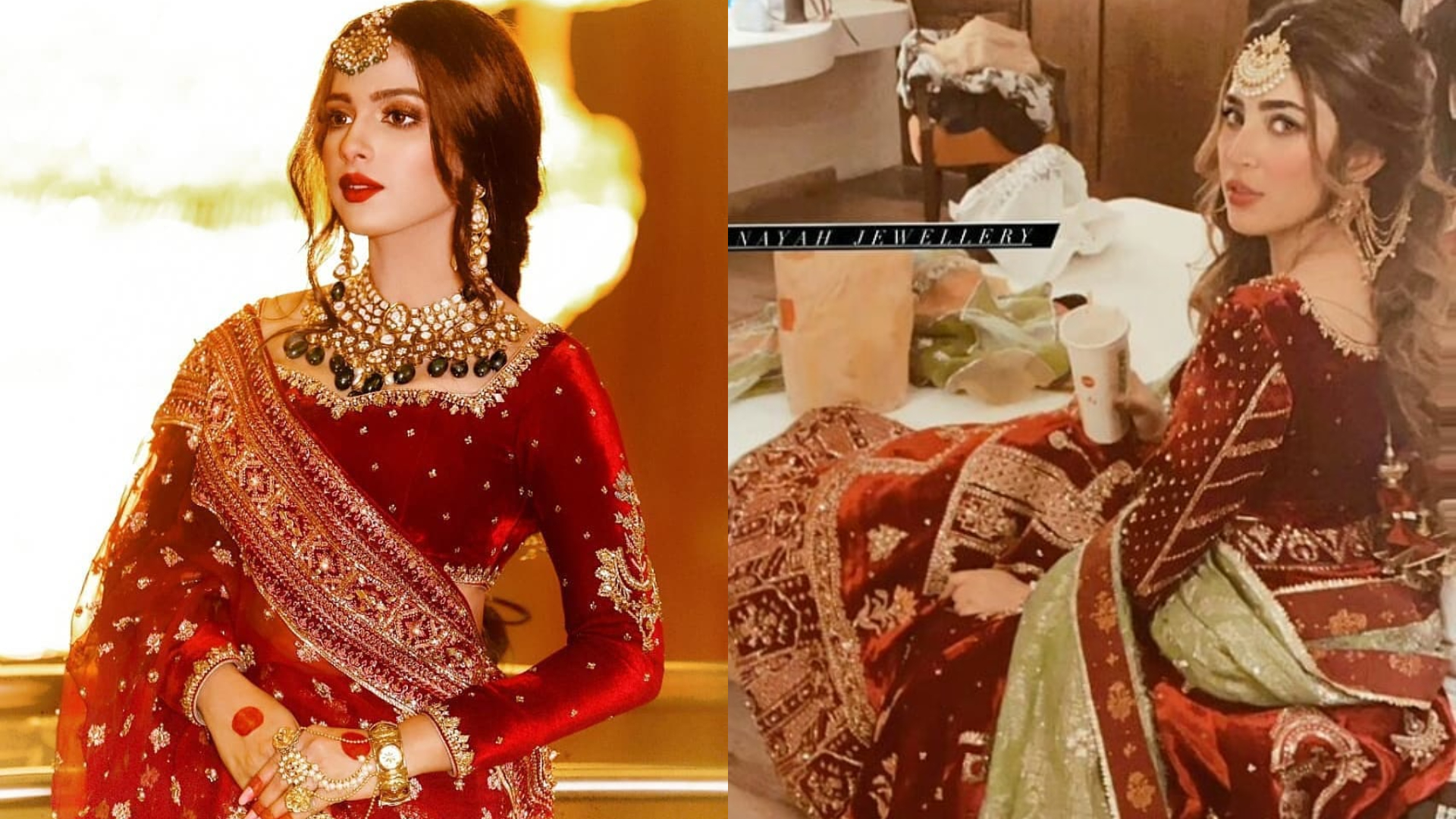 Well, we believe we couldn't make the decision that who wore this dress better, both Sonya and Naimal rocked this dress in their own ways. Who in your opinion lifts the game in this dress? Share your views with us!