Back in 2015, when actress Faryal Mehmood was a new comer and a tad bit overweight (more than the trending heroines of the industry) she was subjected to a lot of mean comments and bullying by directors and actors of the industry. One such example is when actress Sonya Hussyn and director Sohail Javed, made fun of Faryal in an open chat on social media and Faryal tossed them the same bait answering their meanness in the same tone.
Faryal Mehmood's new drama serial "Bechari" had started on PTV Home and Sohail Javed and Sonya Hussyn criticized Faryal's character openly.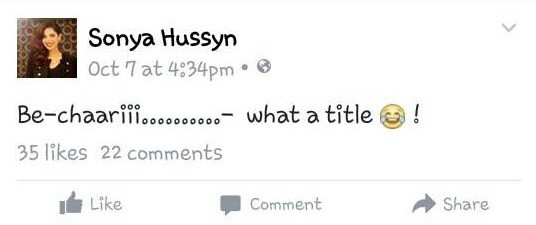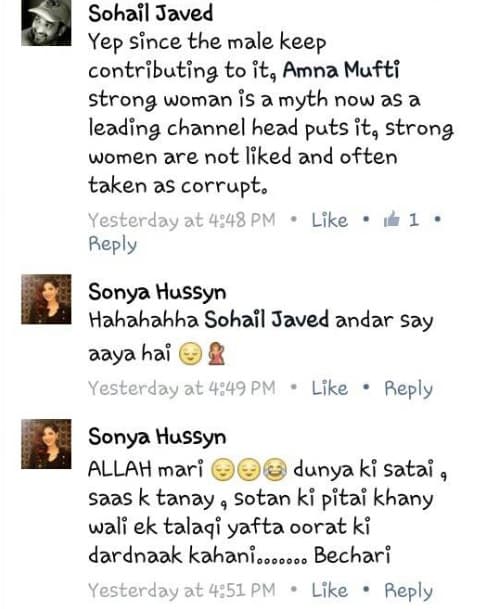 In the same chat, Sohail Javed and Sonya Hussyn used abuses for Faryal Mehmood who highlighted them by sharing on her social media.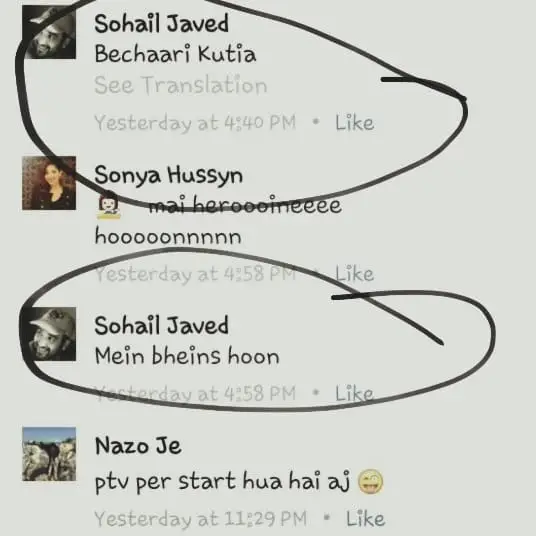 Faryal then put Sonya Hussyn and Sohail Javed both in their places by calling tem out openly.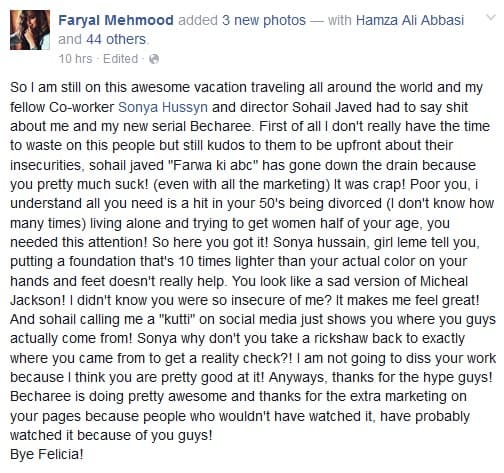 This whole spat resulting in Faryal Mehmood quitting Farwa Ki ABC. However, things eventually died down and both Sonya and Faryal continued with their career.
But now it seems, a bigger controversy is about to arise, as only yesterday we saw Sonya Hussyn refusing to acknowledge she knew anyone with the name of Faryal Mehmood who existed in the industry. The very same Faryal who she had made fun of openly on her social media.
Perhaps Sonya did this delibrately to avoid saying anything about Faryal or maybe she does not want to acknowledge her existence as Faryal recently replaced Sonya in Faysal Qureshi's Sorry: A Love Story. Faryal is yet to reply to this pretense put up by Sonya Hussyn. As bold as Faryal is, she is also rather mature and a very sensible actress. And maybe she'll just let it go, and not roast Sonya about her deliberate pretense.
Top Trending Video