Yasir Hussain is known for his controversially witty remarks about his co-stars but obviously not every time he means to jab at someone. There are "Best Friends Forever" moments too when you give them witty, annoying and funny remarks and the same happened to be when Yasir Hussain on the picture of sonya hussyn, in which she was eating, said,  " kha tu akela akelay ".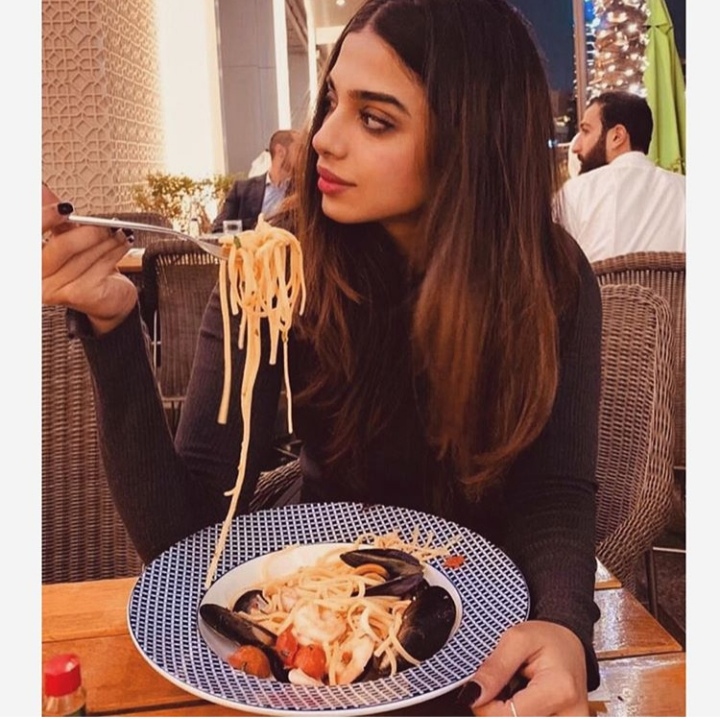 It was a friendly comment but a sick and somehow dissatisfied troller and hater jumped in with jabbing and bad-mouthing about Yasir Hussain and said, " He is too idle to comment on every post and also spreading obscenity and vulgarity the way he proposed to Iqra, etc".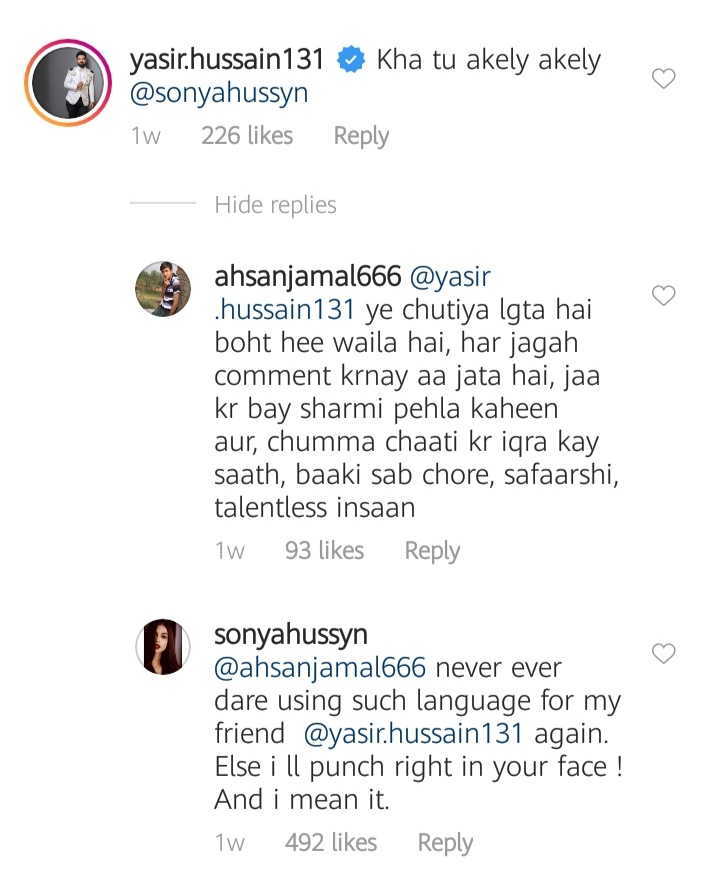 So now it was the turn of Sonya who couldn't bear this obnoxious trolling and said to the troller that " Never ever try using such language against my friend else I will punch you in your face and I really mean it "
And then same was repeated by Yasir and he was actually contented by getting her support.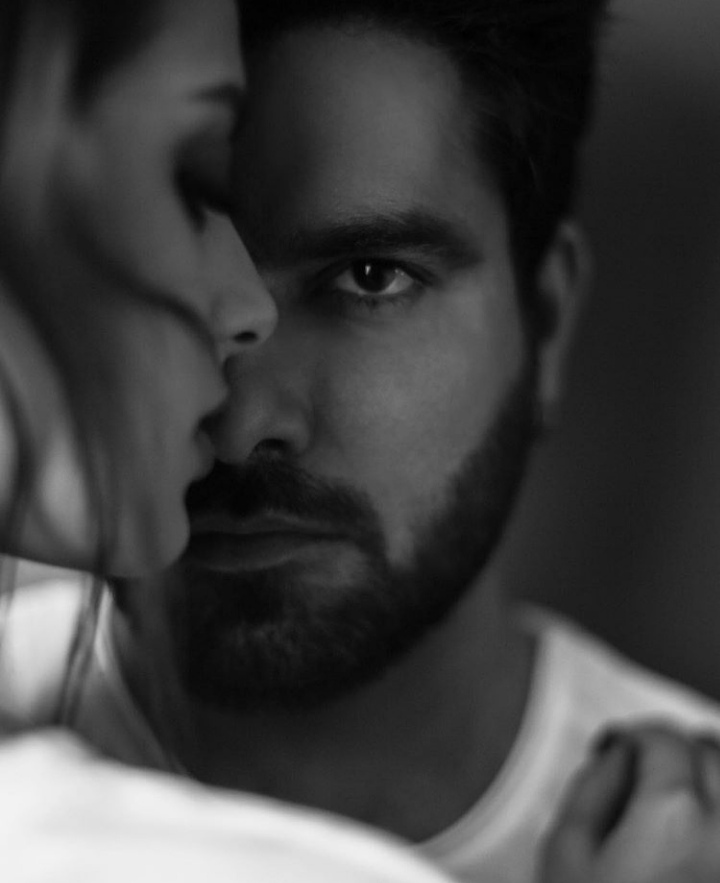 Well, Fans have unfortunately turned out into merely followers without patience and acceptance, if they have to show such an ugly side of them then what is the reason to follow the actors. 
The same happens with many actors on a daily basis. If you are name-calling the celebrities and buy cringe for you, you should take off for good.
We will urge you all to accept them as normal human beings as we are, then you will give them the leverage you expect for yourself.
Be good and support our actors.