Nazish Jahangir has finally opened up about the rumors being spread about her and Mohsin Abbas Haider's marriage, she said that it is quite easy to buy bloggers now a days to defame a person. She tagged all the bloggers in her story and addressed them that stop spreading false news after being paid by someone or on someone 's consent because many of the pages on Instagram smelled the news captured screenshots highlighted the likes on post by Mohsin and Nazish and wrote the caption that soon a couple to be.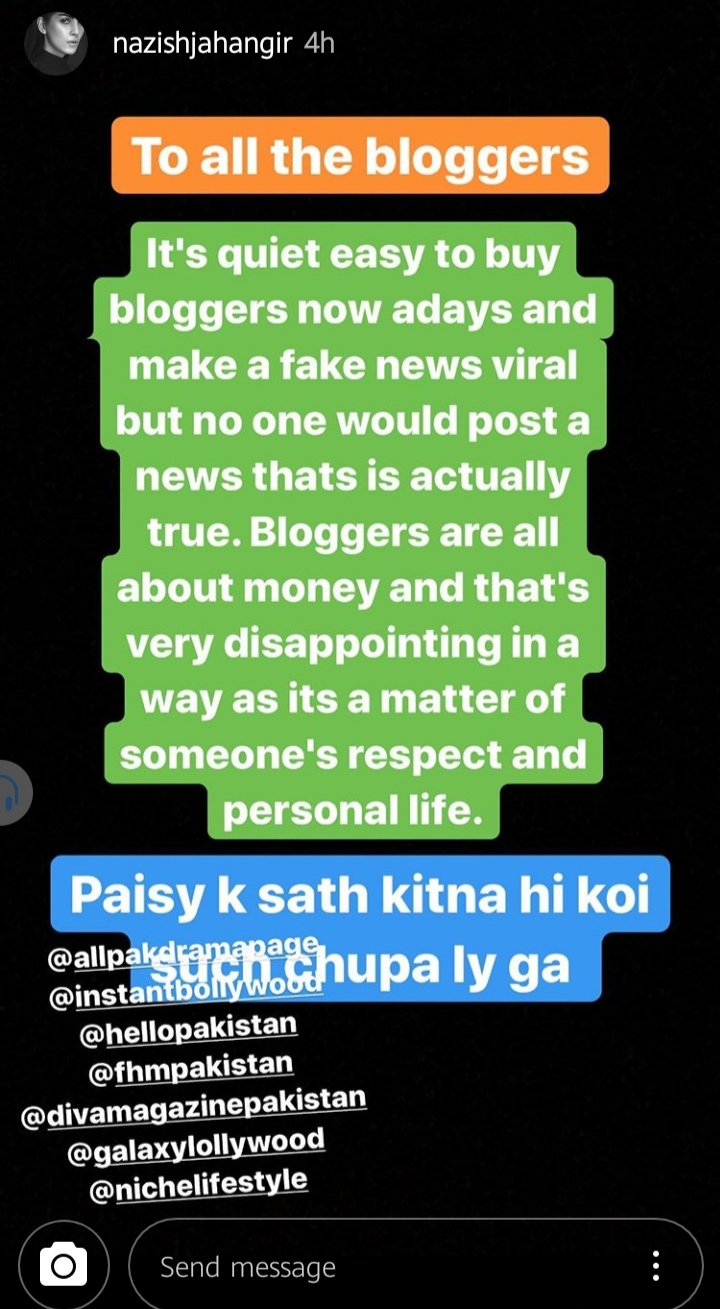 Nazish seems seriously offended on this speculated story and showed her rage on bloggers by tagging them. She said bloggers are all about money and defaming us. Well all aren't like that some just share verdicts of our stars.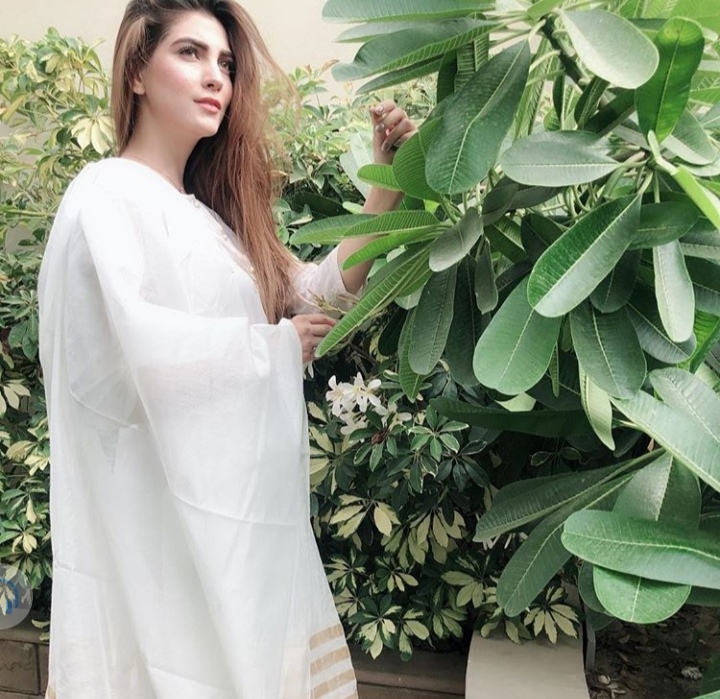 In my opinion the fan pages need to be calm at first they should not spread every news about their favorite actors because sometimes the love you show let them fall in trouble so be calm and understand the situation of the matter like in Mohsin's case, he is under strict scrutiny of bloggers, fans and fraternity and whatever you will post will be a news so please take a break for your personal mental peace.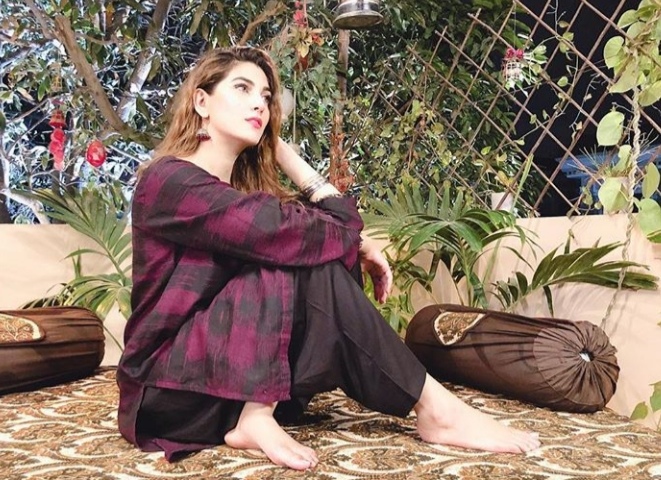 Even if they are marrying we need to wait for that, they will spill the tea themselves.