Hey there! So after my last article, where I summed up some of the strong female leads I found pleasant to watch I got the question to make the same list for male characters. So today I'm writing this one. Before I start I would like to thank Samar for the idea, Mahera and Voice for their input and special thanks to Areeba Mohsen for helping me write the article.
1. Hassan – Dastaan
This was my favourite drama of all the time: the storyline, the actors, the direction, the production, the locations,… were all just brilliant. Fawad Khan was flawless in his role as Hassan. Hassan is a patriotic young man, studying at university. He is part of Muslim League and strongly supports Qaed-E-Azam. All aspects of his character are beyond awesome and his unconditional love for Bano has made a lot of girls fall in love with this man. He was ready to accept her, even after knowing she lived together with a sikh man for years and was even ready to accept her child. In my opinion, this was Fawad Khan's best performance till date.
2. Azhar – Dhuaan
An ASP who forms a group, together with his friends to protect Pakistan. He dies fulfulling this mission. Hats off!
3. Afzal – Pyare Afzal
No need for an introduction, as almost everyone is watching this brilliant serial. Afzal is a strong man who leaves him family to end the mafias in Karachi. We surely need more men like him in our country!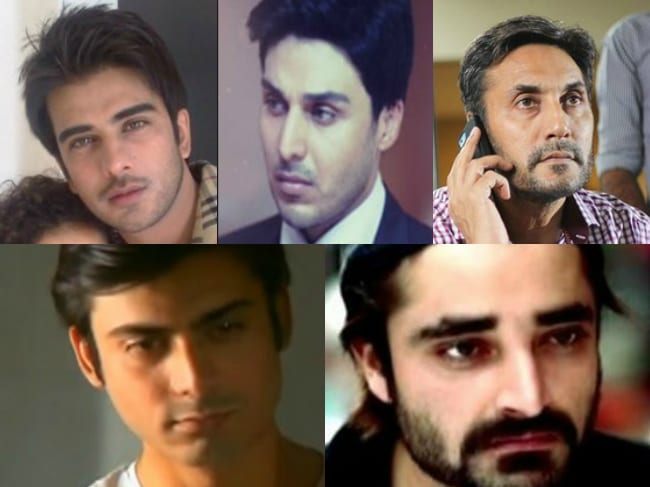 4. Daood – Marasim
Ahsan Khan might have chosen some hmm not that great roles recently, but this one is beyond awesome. I have always liked him because in my opinion he's a good actor and looks good but him playing nakaam Romeo became a drag. Finally he chose a good role and portrayed it brilliantly. Daood is a rich man who has to sacrifice his love for his bachpan ki mangetar for the hounour of his mother. He gets married to another girl, chosen by his mother. He isn't happy at first but eventually accepts her. I love his character because of the way he handles his wife, he wants everybody to treat her well and give her respect. His character took a bad turn for a little while but he's back. Now he's training his wife to become strong and independant. He's making the best of their married life, till death tears them apart (hopefully not :s)
Here, I want to add Fahad's character from Marasim as well. He's not playing the lead but he stole the show with his dialogues. He really loves his wife and even if he grew up abroad he sees his wife as his 'izzatt'. He accepted her even when he knew she was in love with someone else.
5. Jawad – Malaal
Imran Abbas Naqvi played this role with complete justice. Jawad is someone who doesn't only say 'I love you' but proves is as well. He is very confident and knows exactly what he wants. He has a high maturity level and that's why I liked this character very much.
6. Abdul Qadir – Mein Abdul Qadir hun
Fahad Mustafa has been one of my favourite actors and this character was played brilliantly. Abdul Qadir is a weak and vulnerable man at first because he saw his parents fighting all the time. But he totally changes and becomes very strong after he helps someone accept Islam.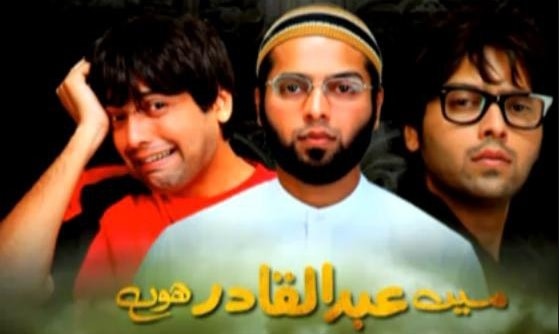 7. Haider – Mere Humdum Mere Dost
I know, most of us don't like Adnan Sidiqui for wanting to be the young man forever and playing roles along girls half his age. But believe me, he was the only one who could play this role with justice. I don't even mind his double Sanam's age because he's potraying Haiders' role brilliantly. Haider is a man with a strong personality. He is the type of friend that would go through everything just to see his friend happy. He has changed Aiman from a weak, insecure girl (read: Romaisa II) into a strong girl full with confidence. I absolutely adore his character.
8. Gulsher Khan – Alpha Bravo Charlie
He gets killed while protecting the Muslims in Bosnia from Serbs. It's amazing to see someone sacrificing his life while protecting others and reach the muqaam of Shaheed.
So, this was my list. Share your thoughts about it. Who should (not) be in the list in your opinion?
Thanks for reading
Sabahet