Nowadays red is the hot favorite among ladies of all ages. Teenagers and also the aged women love to spice up their look by adding the shade of red. When it comes to the spicing up of look, red bags are the most appropriate choice for every woman. Just by embracing a bit of power dressing and adding some red bags can give you a completely new look. Basic black and brown handbags are all well and good, but if you want to shake things up then why not try a bold and punchy colour. The colour red is often associated with energy and passion, and in some cultures is even associated with happiness. It is the color that gains immediate attention. A red handbag would be a great way of adding some energy, and maybe even a little dose of happiness, to a neutral outfit. These red handbags are bound to brighten up your outfits. There are many new shapes and sizes of red bags available in the market. In this article i am going to describe all those sizes and shapes for your ease and comfort.
1. Mini Barrel Bag: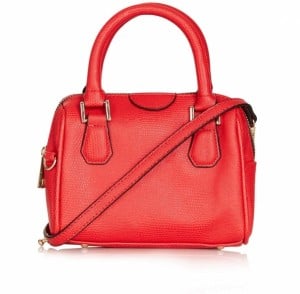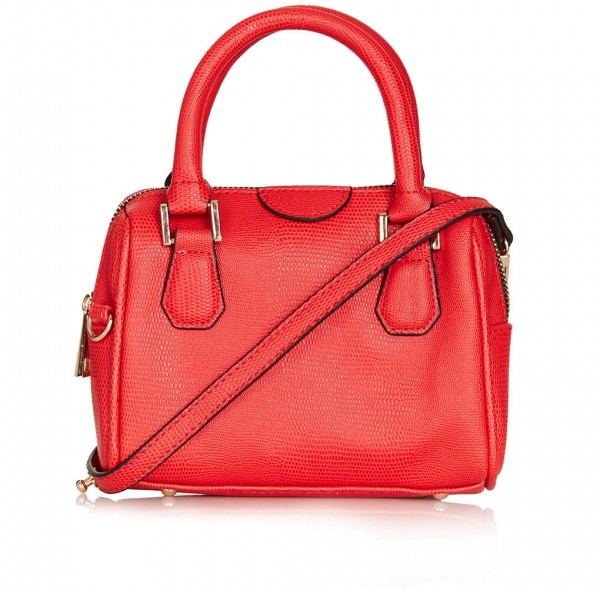 Red handbags can be quite daring, so a small bag like this one would be a great way to inject just the right amount of colour into your outfit. The mini barrel design is simple and chic, and comes with a long strap so it can be worn on the shoulder or across the body. Wear it with a classic outfit of a stylish striped top, trousers or skinny jeans, and ballet flats. Styles by Ralph Lauren and Louis Vuitton are the most famous among the women of the entire world.  

2. Zip Shopper Bag: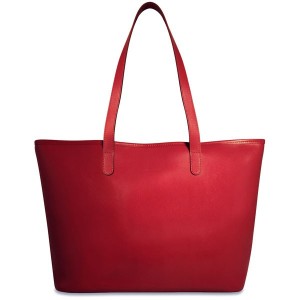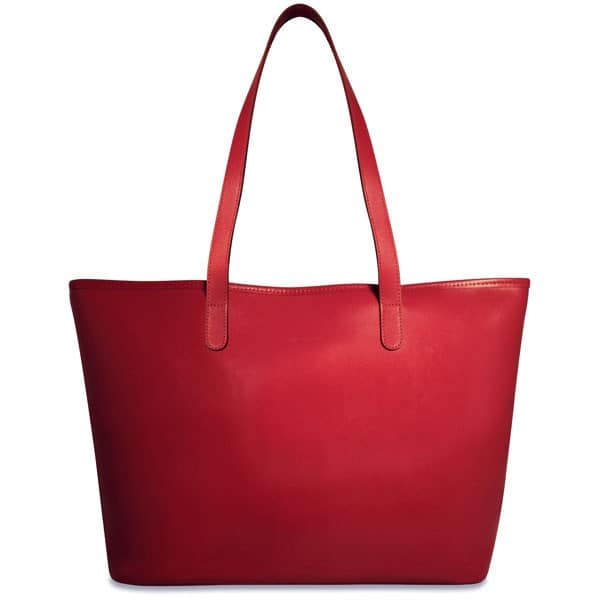 A roomy shopper is the ideal bag for showing around all your everyday essentials. Red shopper bags by Mango have a simple design and could easily accommodate a tablet or slim laptop. This is why they are used by office going or working women. A shopper bag has an open top with two top handles and zip details to the front. It is very reasonable and accomodative, it would look great when worn with a decent dress, trench coat, and ankle boots. You can set your own style statement by adding up some accessories to your bag to give it a trendy look.
3. Zip Clutch Bag: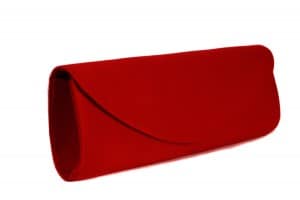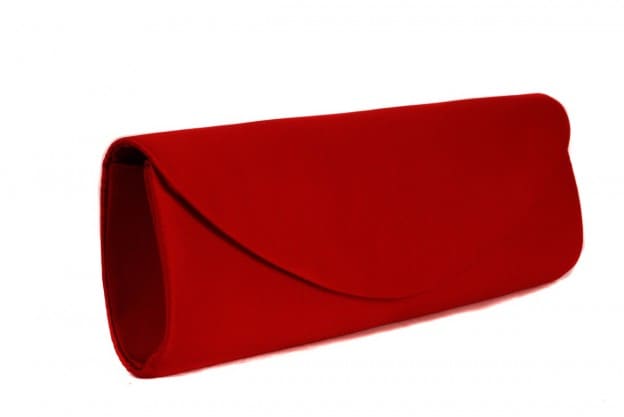 If you prefer to only carry some of the necessary items or essentials with you, then a compact side bag might be more up your alley. Clutch bags have a fold over design and come with a long shoulder strap. It would be a great bag to wear at a festival or out at night. You can grab this particular bag from many shops and designer outlets. Clutch bags can be worn casually and on formal functions. When it is red in color then it gives a shimmery look to your whole personality.

4. Lip shaped bag: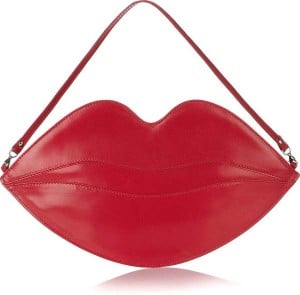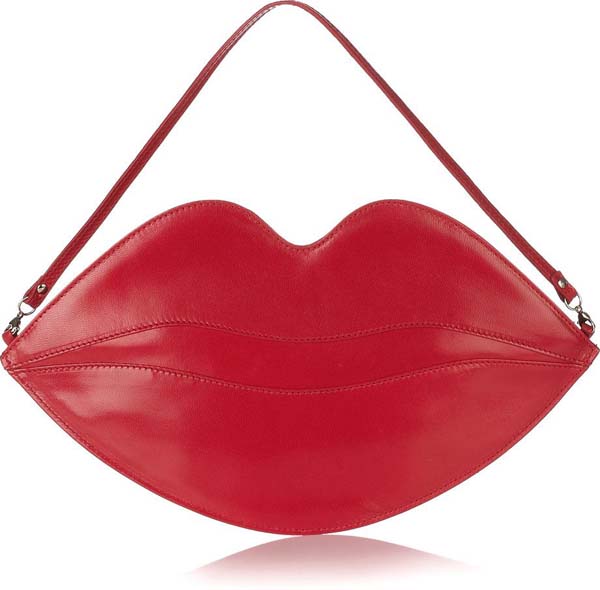 Not brave enough to wear red lipstick? Well, how about flaunting a bright shade of red with a lip-shaped bag? This lip-shaped bag comes in a glossy finish and would make a quirky addition to your outfit. It can be worn in parties because it gives quite a bold look to the women wearing it. When the lip shaped bag is red in color then it obviously seeks attention and is loved by all.
 Add a preppy touch to your everyday outfits with a classic satchel. While you're at it, why not pick one up in a daring red hue for that extra wow factor? Satchels have a classic design with a clear luggage tag window, buckle fastening straps, and two interior compartments. It would look great worn with a vintage dress and lace up shoes. College going girls and working women feel comfortable with these bags because they are very easy to carry.
 These were some of the types of bags used nowadays. Wear them with a t-shirt, jeans or with a classy dress. A colourful accessory is bound to brighten up your look. Let us know your suggestions because they are highly valued.
Written by: Moomal Hassan.