Dr Aamir Liaquat passed away on Thursday, 09 June, 2022 in Karachi. He was buried in the compound of Abdullah Shah Ghazi Shrine. The untimely and tragic death news of televangelist shook his fans and public.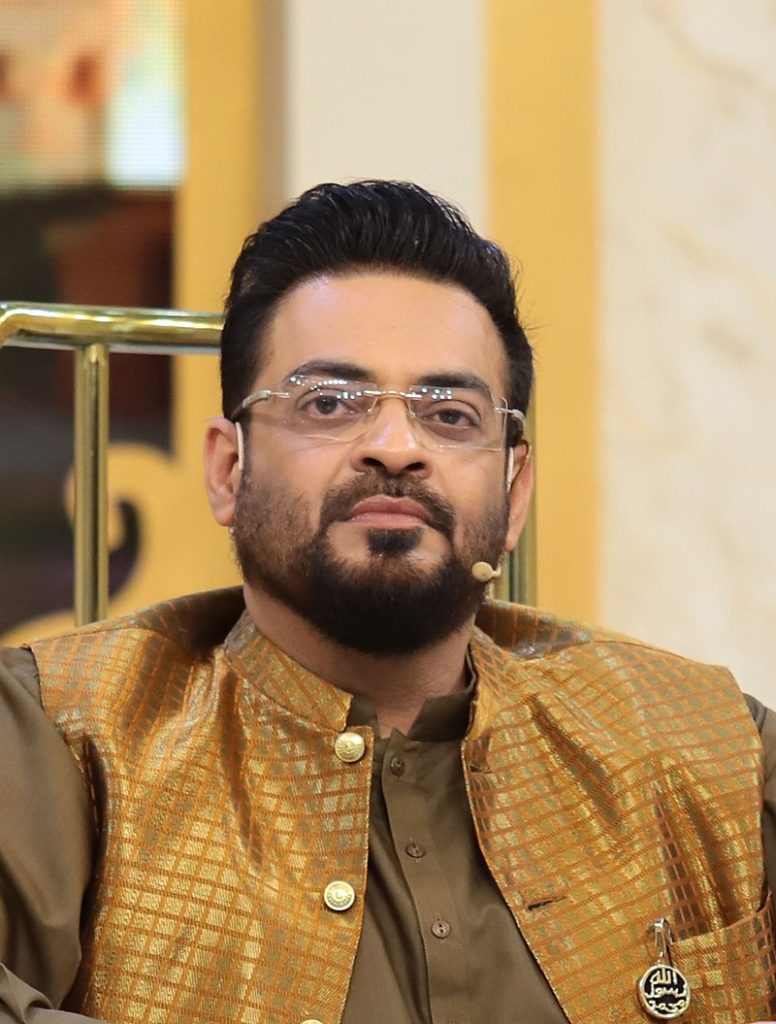 The fans of the host took to social media to express their grief on the death of anchor, they also prayed for the departed soul. In their anguish and rage, they started angry commentary on his former wives Dania & Tuba's social media accounts. They were angry on Tuba and expressed it on her official account.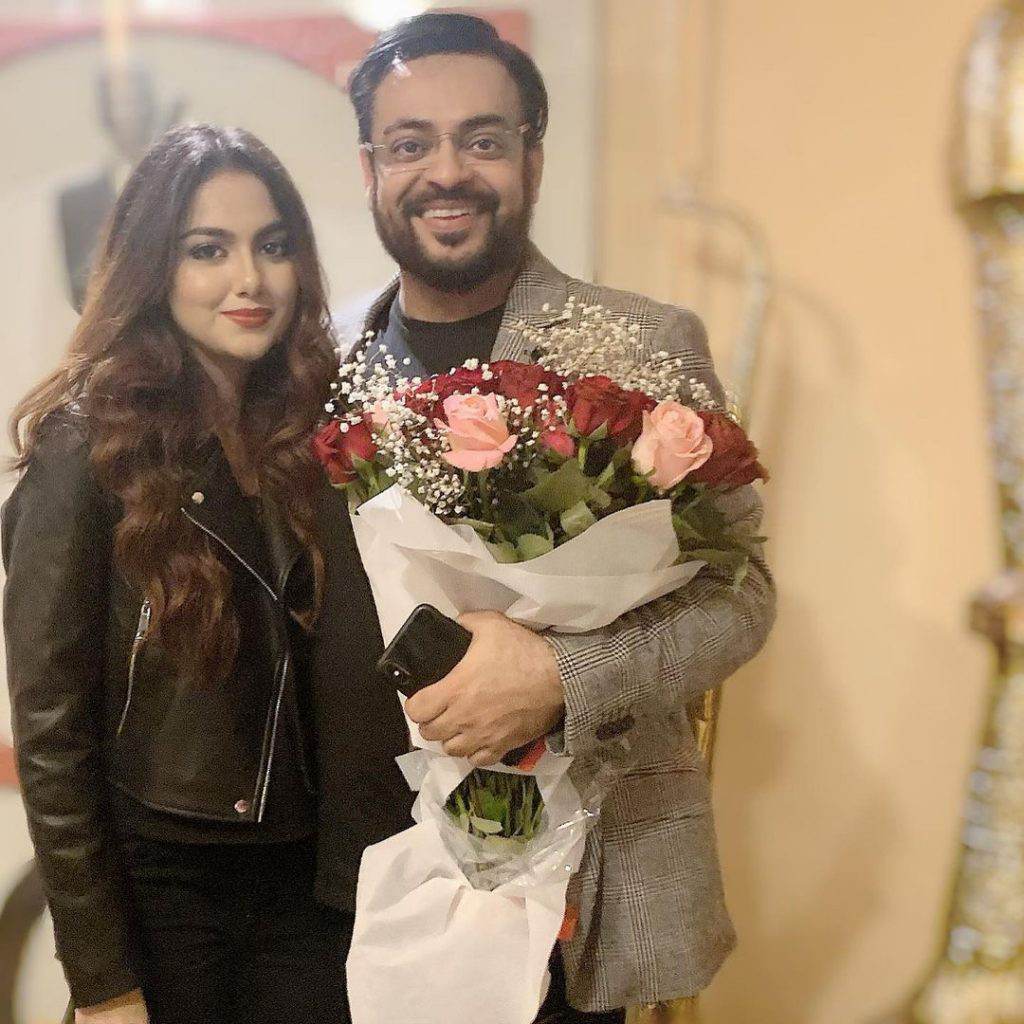 Public said, 'he gave you love and respect but you left him after getting money & fame, now people know you because of him but he has passed away after giving you everything'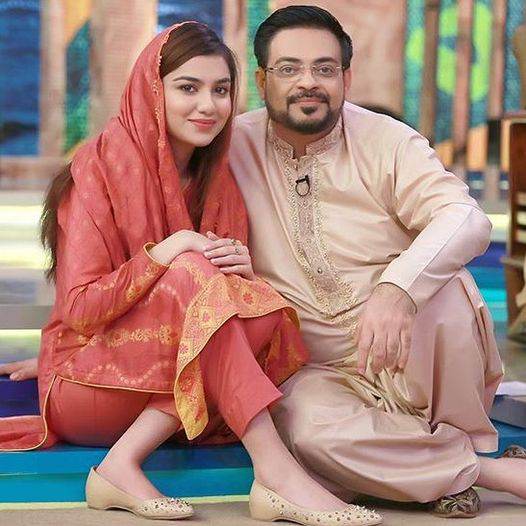 Fans, flooded Tuba's official Instagram account with their extremely hateful comments. They attacked Syeda Tuba Anwer's account and started bashing her. They were constantly expressing bitter comments and said that she's equally responsible for the miseries of Dr Aamir Liaquat and his family. Fans said to her that if she had to leave him then why did she enter into his life. They said that Tuba and Dania married for the sake of fame and money and they have it now and sadly the one who gave them money and fame is no more in this world. All those fans were extremely angry. Have a look at the comment & pictures that we collected from Tuba's official Instagram account.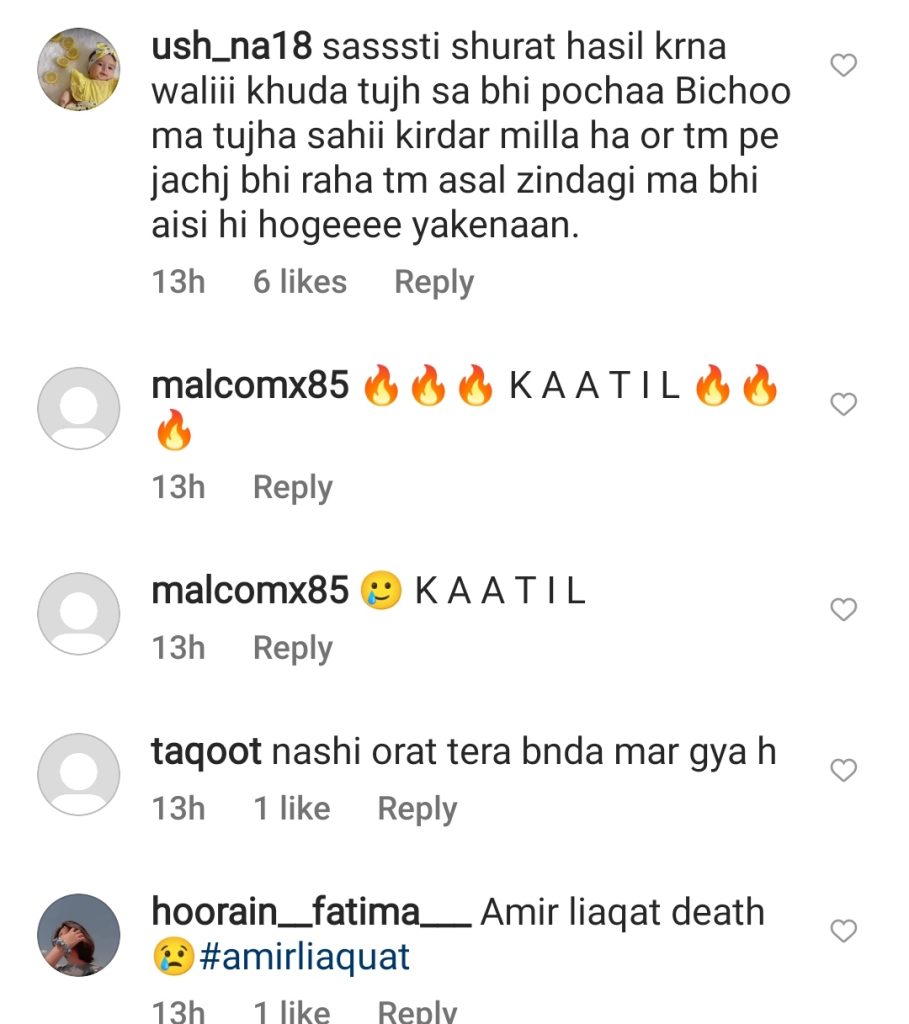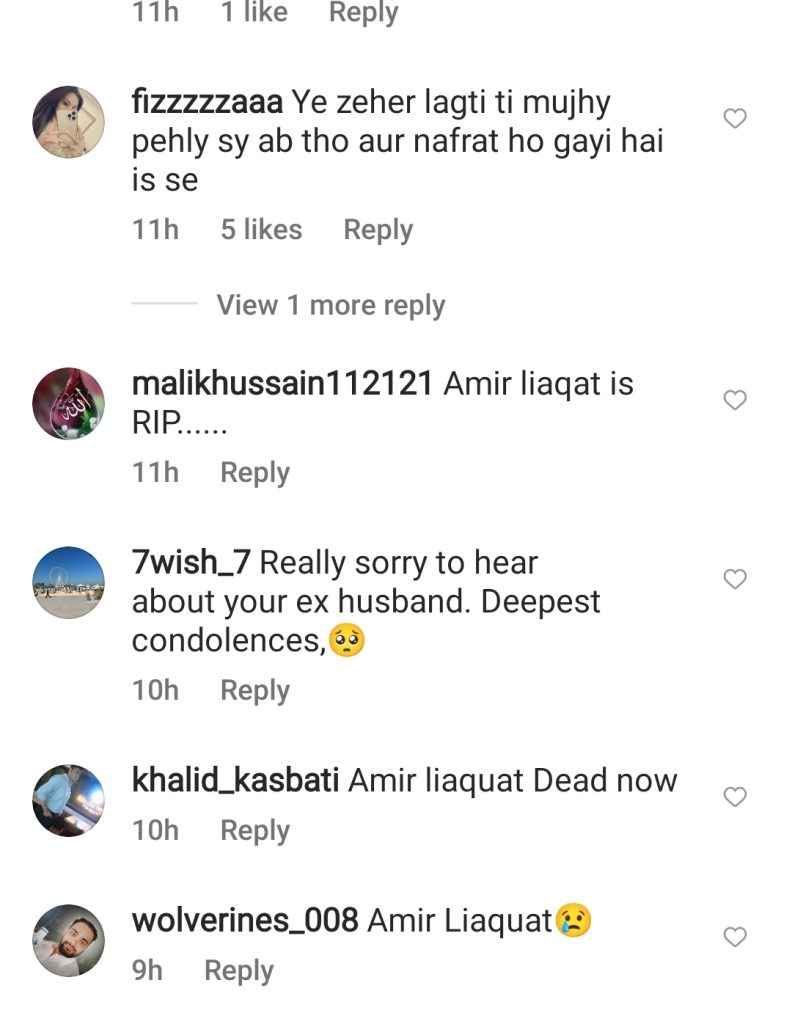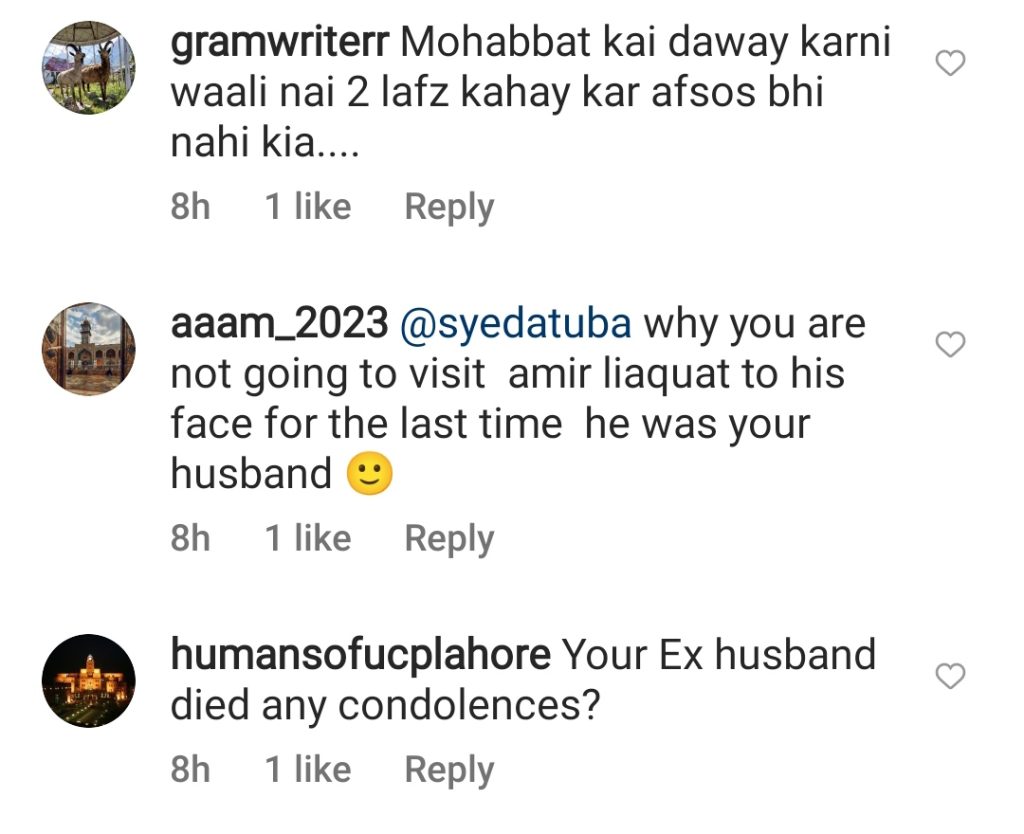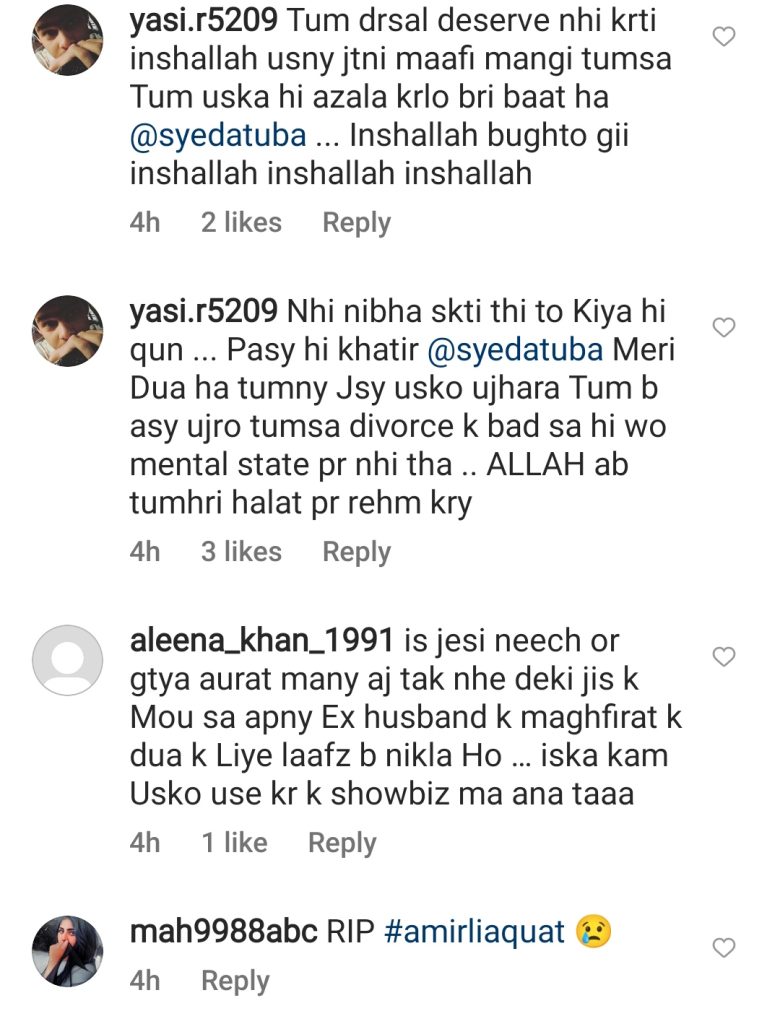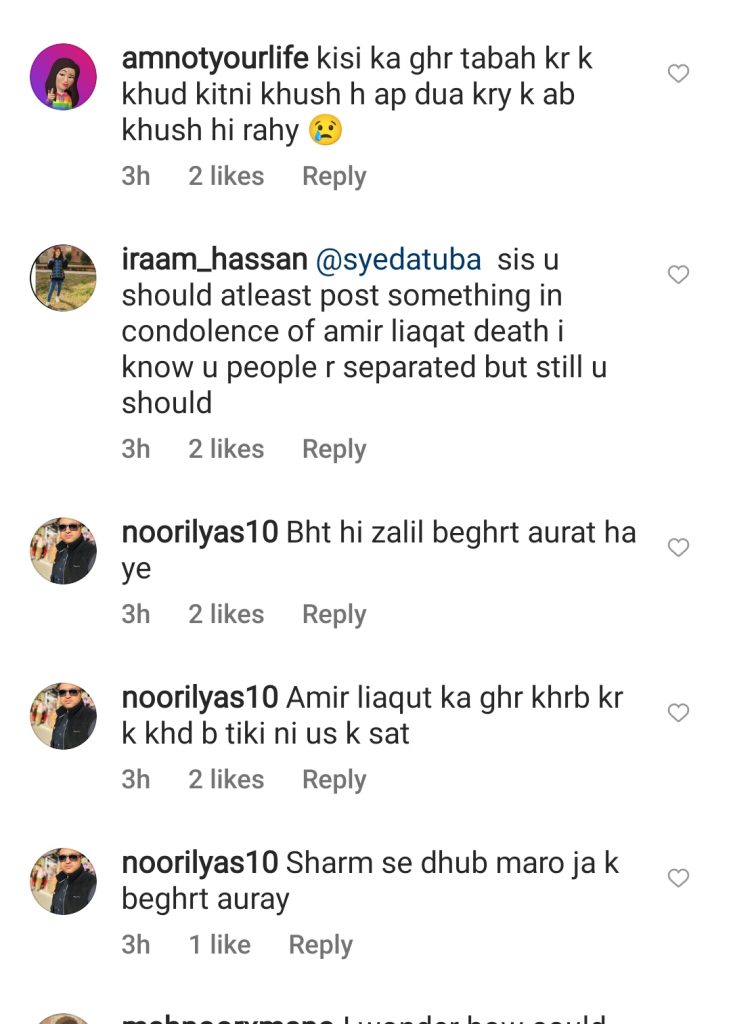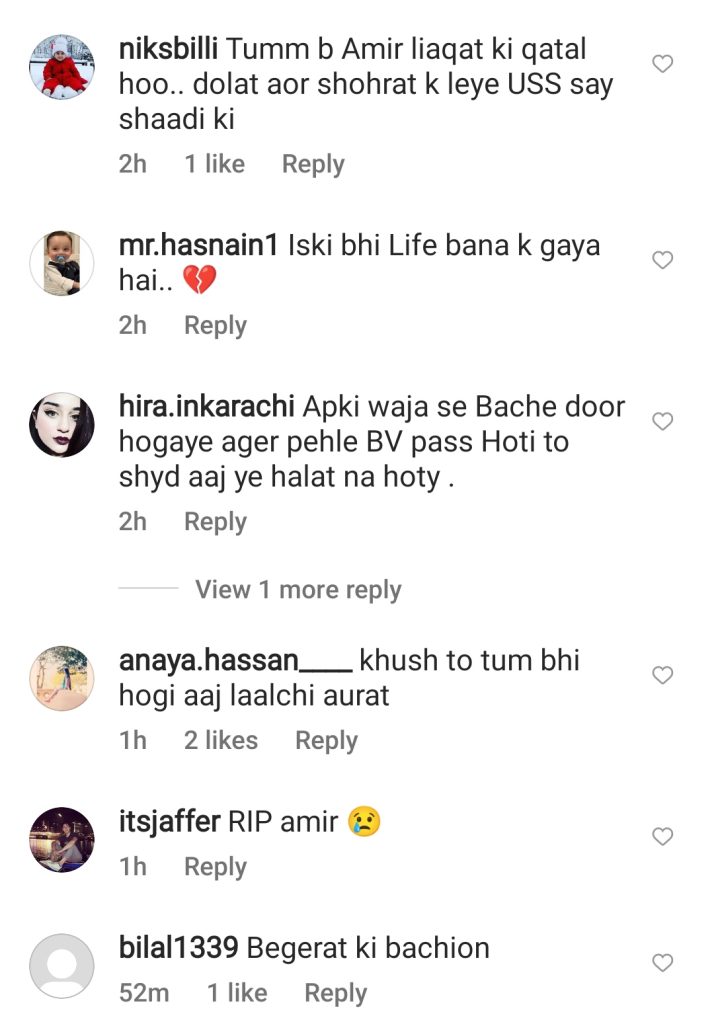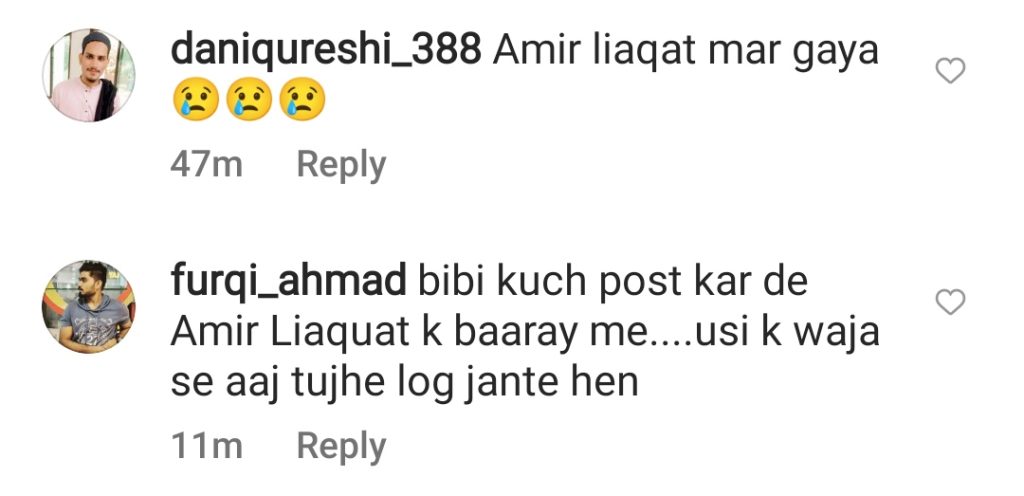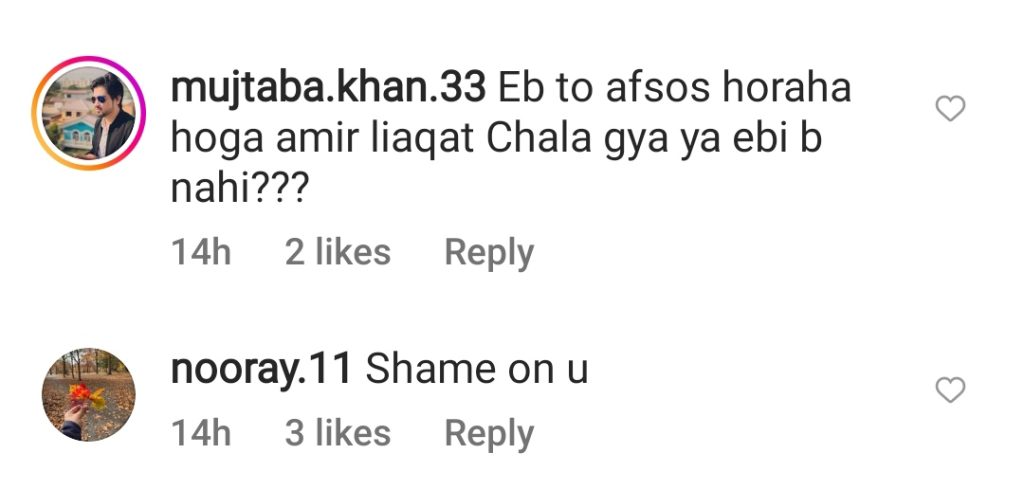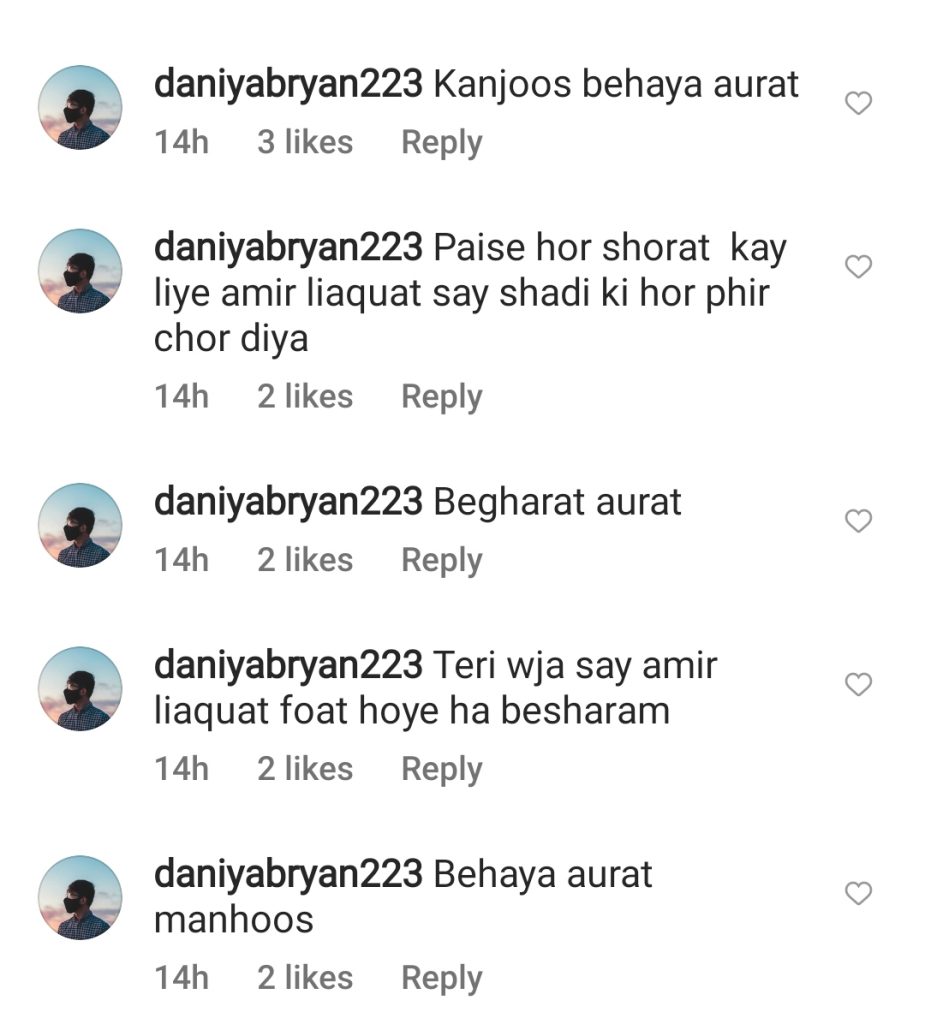 These are the latest pictures of the actress and former wife of Dr Aamir Liaquat, under which public bashed her.