Talat Hussain, returning to health after prolonged illness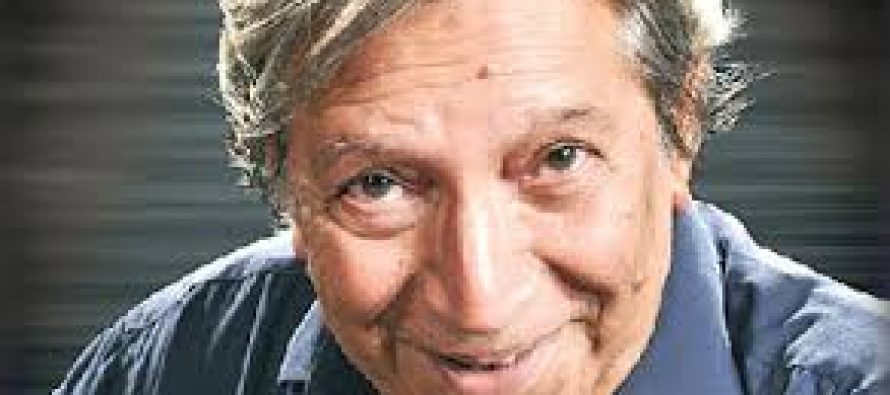 Talat Hussain is a seasoned artist who played many remarkable roles in dramas during rise of PTV mainly from Karachi centre. In current era when there is a boom on drama industry, Talat Hussain is surely missed. His last major appearance was in drama Bebak on HUM TV, playing role of a politican nearly four years ago. Talat Hussain also recieved Pride of Performance in 1982.
Recently talking to urdu daily Naibaat, Talat Hussain told he has fully recovered from a prolonged illness which lasted nearly two and half years severely impacting his life. During all this time he suspeneded all activities and by grace of Almighty now he is returning to health. Comparing Indian and Pakistani dramas, Talat feels Pakistani drama has objectivity, while Indian drama focuses more on vulgar scenes. Talat is of the view that Indian and Pakistani films should be exchanged and screened in both countries.
Full content from Urdu Daily Naibaat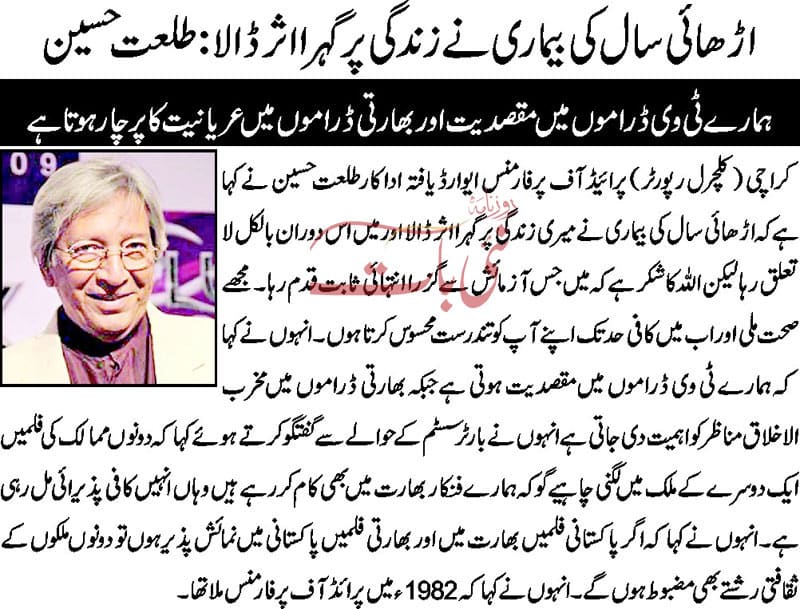 Rashid Nazir Ali
---