After the budget been passed by the PML-N government yesterday, while half of the country is still shocked to have the worst budget ever, there is  one clause in the budget 2013 that is appreciated by the people affiliated to the entertainment industry of Pakistan. The government has placed an additional tax on the import of all foreign content which was promoted previously within the country, including the airing of Foreign dramas( The Turkish and the Indian) drama  serials and the foreign movies(Hollywood and Bollywood, both).
This is strange that even the salaries of the government employees have not increased and the General Sales Tax (GST) has also increased on the purchase of every product. Taking full advantage of the hype been created by the Local entertainment industry, the government took a move where every channels will have to pay a tax of Rs.100,000 per episode of the foreign drama going on-air. Similarly, the Cinemas are now bound to pay a tax of 1 Million for showing any foreign content in Cinemas, meaning a total loss if the movie doesn't receives a good response from the audience. Moreover, the cinemas would increase the ticket fee, making the citizens suffer directly or indirectly.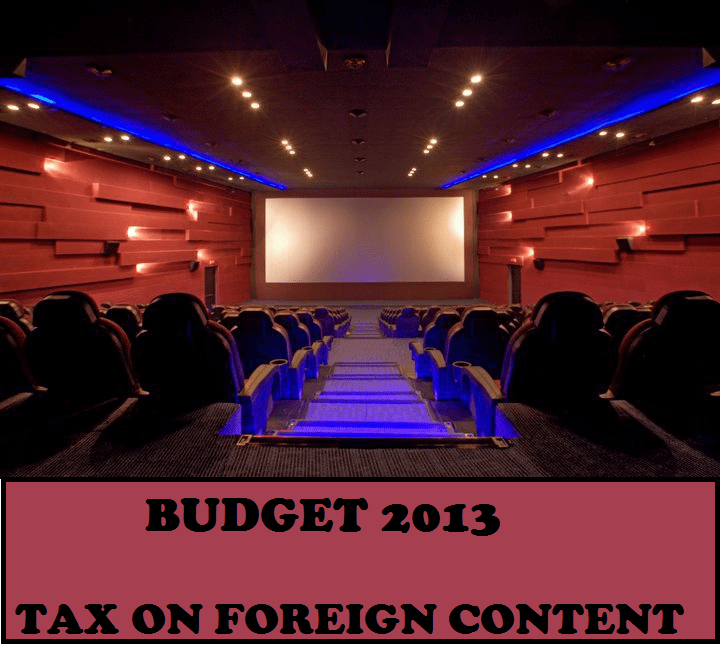 The foreign Dramas, however, did face a lot of criticism where many celebrities considered the airing of Turkish Dramas as a threat to the local talent few months back but despite of long protests and wild talk shows, nothing was seen been practically implemented. With the budget been proposed by this new government, It is expected that foreign dramas will significantly decrease. 
Share your views about this move taken by the government only!
Wishes
Nida Zaidi