'Zun Mureed' has been making headlines for quite some time now and for all the right reasons, the play talks about domestic violence and it's impact on the families, the play also happens to be Nadia Khan's first show after a seventeen year long break.
https://www.youtube.com/watch?v=Lkk1CZncL2E
Team Zun Mureed was seen on Jago Pakistan Jago on 2nd of March 2018 for the promotion of their play and to explain everything that this play stands for the play was aired on Hum TV later that night. After the morning show lead actor Omair Rana took to his facebook and talked about how upset he is over the type of treatment this play got from this morning show. He seemed offended by how the true essence of the play was tarnished in order to gain ratings.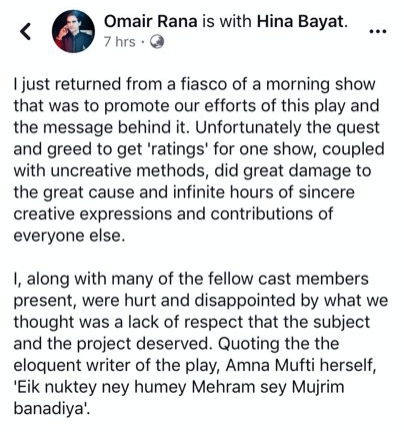 Hina Bayat also shared the same views and apologized to the viewers for what they had to witness that morning, she further said that whatever stunt was pulled during the show was absolutely without their consent team Zun Mureed never agreed to any of it.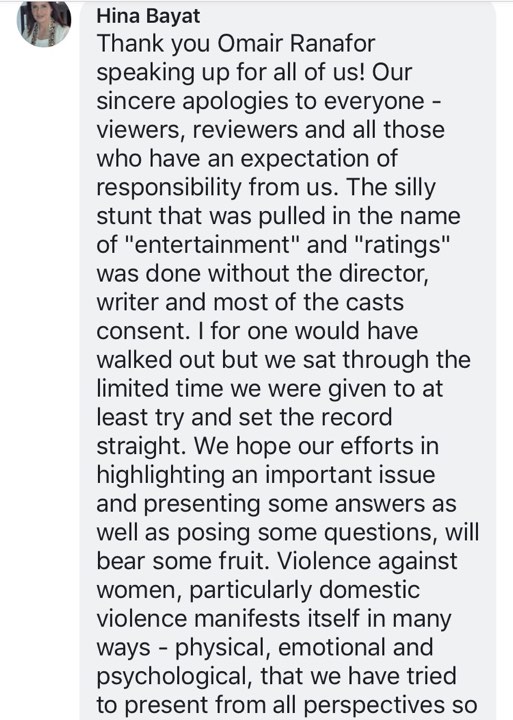 She further continued,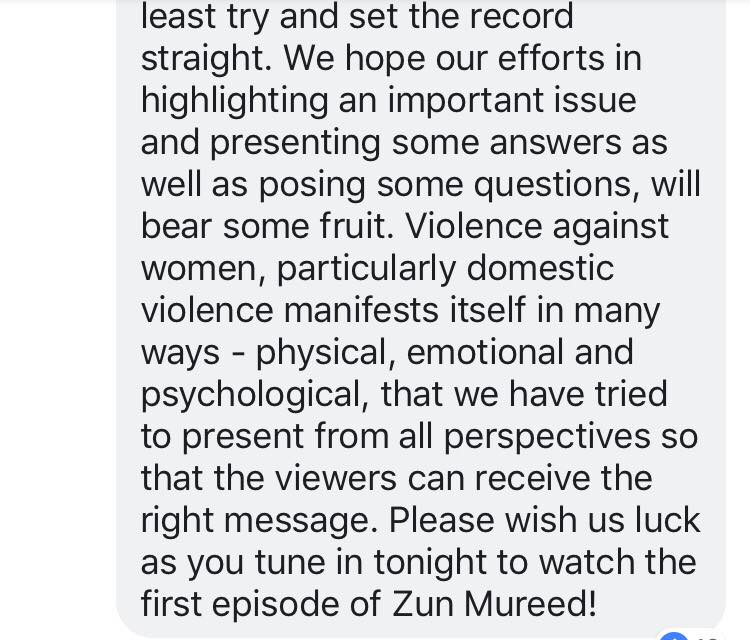 Our morning shows haven't offended someone for the first time, the utter cringefest that our morning shows have become needs to be stopped instead of normalizing or even worse trivializing this subject. These shows have a massive viewership which puts an even huge responsibility on the shoulders of creators of these shows, take the high road for heavens sake, for the love of God put content over ratings. Peace.
Have anything to add to the story?