Teaser Of 'Kesaria' By Mai Dhai & Natasha Baig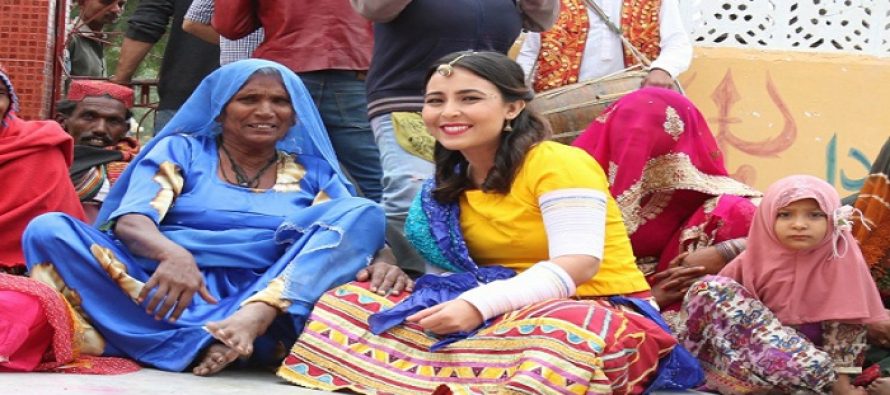 Mai Dhai may have come to the forefront just a few years back, but has proved to be different yet entertaining. She rose to national prominence after appearing as a featured artist in eight season of music series Coke Studio. Her demure looks give no way to her prowess of capturing the audience with her wide range of rhythm, merged with the high-pitched and high-strung vocals that compel you to listen.
Dhai has collaborated with emerging singer Natasha Baig for the upcoming soundtrack. Produced by Saad Hayat, the song titled Kesaria is in Marvari language and will be released on January 15. The music video which has been directed by Hassan Ali Effendi and shot by Aamir Mughal explores the culture of Tharparkar. The teaser of Kesaria is out.
In conversation with the Hip, Natasha Baig stated, "The video of the song was shot in Thar. The song is in Marwari but there will be subtitles in the video, and I hope people appreciate the lyrics."
According to Natasha, Mai Dhai came up with the idea for the collaboration. "We speak different languages, but we managed to build a bond."
Sharing more on the theme of the song Natasha Baig said, "Kesaria means beloved, and anyone could be your beloved. This includes a lover, a friend , a parent, or even God."
When asked about the theme of the video, Natasha stated, "We have shown a lot of peace and harmony in the video because in the place where it's shot, Hindus and muslims live peacefully. They all dress the same and there's now segregation based on religion."
---