In this era of entertainment when dramas are pouring in left right and centre, you can hardly find any that captures your attention for as long as it stays on air.
Well that seems to be changing very soon since there is a drama starting on Geo from Wednesday, 24th January that will looks quite different from the rest through its teasers.
It is called Umm e Haniya, with Neelum Munir and Daniyal Afzal in the lead roles. On seeing the teasers, I was transported to a Facebook video based on the real story of a Japanese girl who found an abandoned child and raised her like her own despite the taboo associated with unwed mothers. Imagine the havoc this would create in the social setup of Pakistan. That is what Umm e Haniya deals with.
A young ambitious girl called Romi played by Neelum Munir is the highlight of the play. She is full of dreams of playing cricket on a big level and wants to go to the training camp to train for championship before getting married.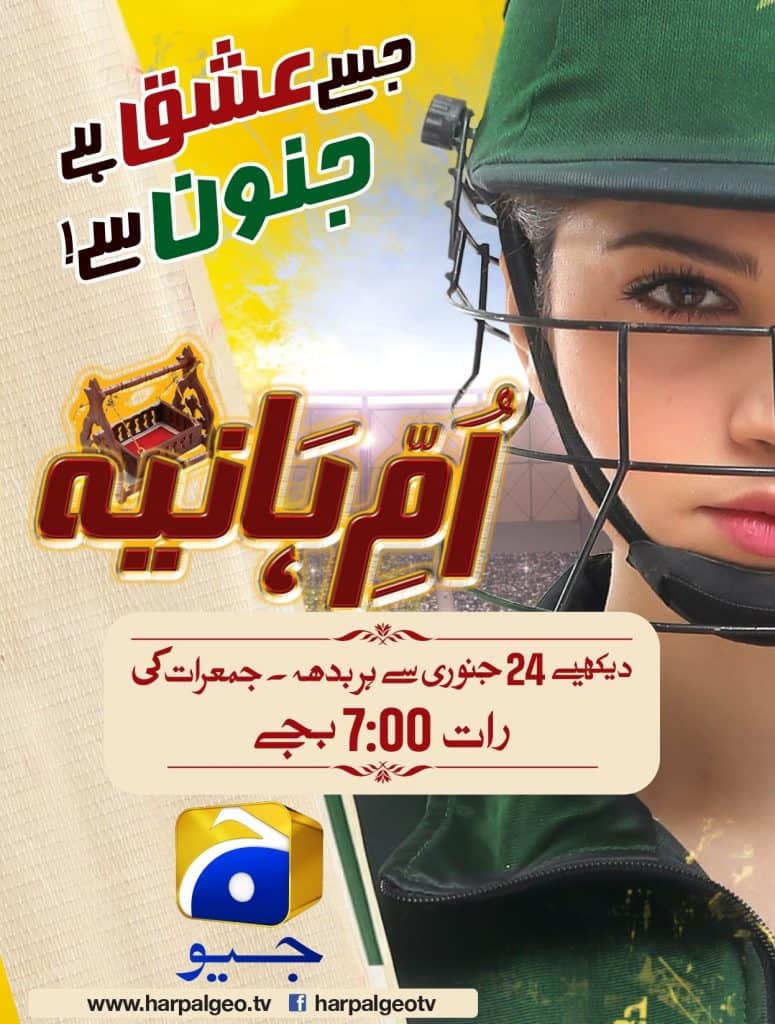 Her family seems to honor her wish and she does her training and is returning happily when she accidentally finds a abandoned newborn packed in a bag and thrown in garbage about to be attacked by stray dogs.
کسی سنگ دل کی نشانی کیا بدل دیگی رومی کی زندگیدیکھئےڈرامہ سیریل "ام ہانیہ" ہر بڈھ اور جمعرات شام 7:00 بجے صرف جیو ہر پل پر …#UmmeHania #BabarJaved #KishoreAsmal #TehseenKhan #NewLaunch #NeelumMuneer #PakistaniDrama #HarPalGeo

Posted by Umm e Haniya on Monday, January 22, 2018
When she turns up with that infant in her house where her future mother in law is also present, everyone thinks that child is hers because she had gone off to training for eight months. It leaves her thinking whether this kindness would cost her her own happiness forever.
دیکھئےڈرامہ سیریل "ام ہانیہ" ہر بڈھ اور جمعرات شام 7:00 بجے صرف جیو ہر پل پر …#UmmeHania #BabarJaved #KishoreAsmal #TehseenKhan #NewLaunch #NeelumMuneer #PakistaniDrama #GeoHarPal #GeoTV

Posted by Umm e Haniya on Monday, January 22, 2018