Television Rating Points – TRP is the criterion that indicates the popularity of a channel or program and this data is very useful for the advertisers. In a highly clustered market targeting audiences it is very problematic because in the market there are numerous channels with a variety of programs catering round the clock to a vast and scattered population. Television ratings provide information about the viewers TV watching habits and the socio-economic background of the audience. This helps advertisers and corporate media planners in selecting the right media at the right time.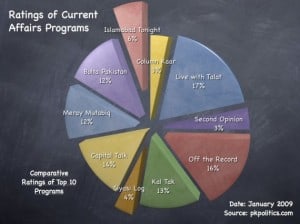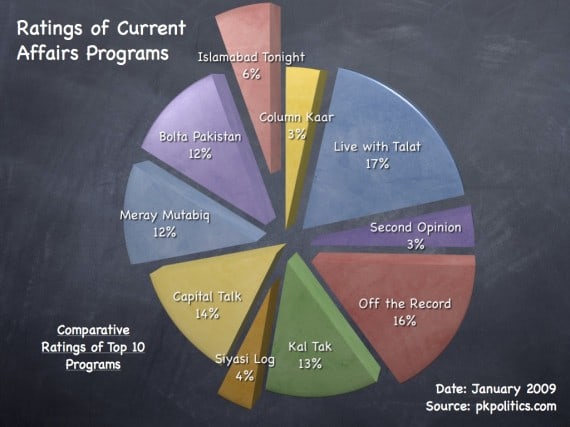 In Pakistan, Medialogic is the company which provides television rating using frequency monitoring meter in which 'people meters' are installed in sample homes and these electronic gadgets continuously record data about the channel watched by the family members. 'People meter' is costly equipment, which is imported from abroad. It reads the frequencies of channels, which are later, decoded into the name of the channels and the agency prepares a national data on the basis of its sample homes readings. But there is a drawback in the technique, as cable operators frequently change the frequencies of the different channels before sending signals to the homes. It may be very misleading to read a channel according to a particular frequency even if the down linking frequency is same all over Pakistan.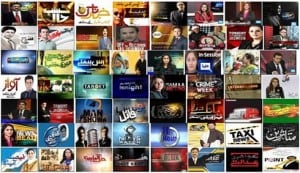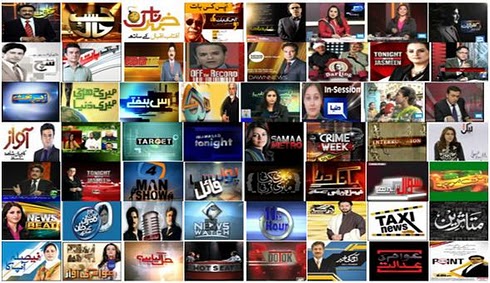 Sampling is a statistical technique where a small sample is considered representative of a large chunk of population, the size of sample is determined by the total number of population. The most crucial part of TRP business is the sample size of the research. Presently, TRP is based upon only a small urban sample of 700 homes spread in 9 major cities including Karachi, Lahore, Rawalpindi, Islamabad, Hyderabad, Faisalabad, Multan, Peshawar, while 50% people meters are in Karachi. All of the sample homes are situated in urban areas with no representation of rural population. Critics doubt as to how this small sample could truly represent the taste of Pakistani audience, as it is less than 1% of total population. Also majority of meters installed in Karachi the largest city of country, so is it justified to portray preference of one urban center as choice of whole country.
Some also raised concerns that TV channel authorities can influence the TRP data by accessing households where these are installed. But Gallup Pakistan and Medialogic claim that whereabouts of these houses are kept classified to ensure transparency and accuracy and channels or any other authority cannot locate them.
Following video will help understand how TRP is gathered and provided by company Medialogic. Where Salman Danish CEO of Medialogic explains it to BBC representative (Video courtesy of BBC Urdu)
Please watch the video from following URL as it was not embedding in this post http://tune.pk/video/566412/BBC-TV-Rating-Race
Share your views on mechanism of TRP, is it a fool proof mechanism and can it be considered a true reflection of choice of TV viewers.
(Note: Some part of content of this article are from BBC and yahoo answers)
Rashid Nazir Ali