This year the viewers got to watch many gifted actors sharing screen space but only few of them managed to create that magic on screen which blew the viewers away and made their on screen couples memorable. When the viewers find themselves completely engrossed in whatever is going on in the lives of two people who are shown as a couple in a drama and they can't help but root for them then you know they have the chemistry needed to make their on screen couple a complete success. There are some actors in our industry who are so capable that they manage to pull off every character assigned to them but they don't always manage to click perfectly with the other actor they might be sharing screen with. Therefore creating magic on screen takes not just two people but a whole team which knows how to create this magic.
Writing and direction also plays a crucial role in make an on-screen couple a success. The characters, circumstances, dialogues and how all this is shown on screen determines whether the viewers will be able to relate to these couples or not. Sometimes the relationships of the actors with each other in real life also influence their chemistry on screen.
Here is the list of the best on-screen couples of 2016, the list is in alphabetical order in terms of drama title.
Washma and Shaheer (Aap Ke Liye)
This couple was a true depiction of 'opposites attract'. Washma, a boisterous, loud, carefree, childlike girl and Shaheer a disciplined, mature, focused and serious man, actually came together and fell in love because they both completed and complemented each other in so many different ways. Shaheer brought Washma into his life because he wanted to prove to his ex-wife that he was doing just fine without her, but never did he imagine that he would actually fall in love with a girl like her as she introduced him to a completely different perspective and approach towards life. Shaheer never imagined that a care-free girl like Washma could actually exemplify what loyalty means.
Washma gives this entire marriage with the boss a whirl because of being on a look out for a new adventure in her life after getting rejected by her fiancé, only to realize what true love meant after being with Shaheer for such a short span of time. What made this couple's journey even better was how they both realized that they were missing out on so much in life when they were not together. Washma, who was indifferent to everything grew so much into this relationship that she made Shaheer's concerns her own and wanted to protect him from getting hurt. Arij Fatima and Faysal Qureshi shared the screen as Washma and Shaheer and elevated the level of the drama because their characters and their acting were only the good things about Aap Ke Liye. Faysal Qureshi and Arif Fatima had to make their odd couple look good and they most certainly achieved that by creating a perfect chemistry between each other with their flawless performances.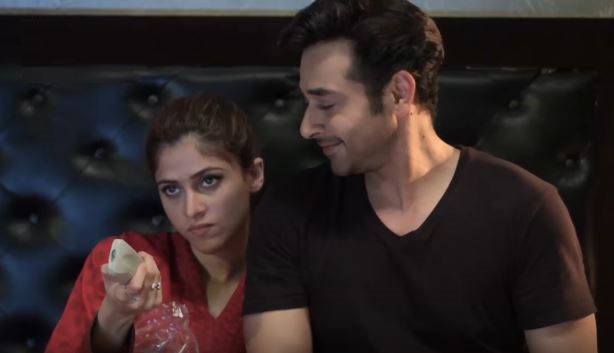 Haider and Mishi (Besharam)
Besharam drama definitely was a portrayal of a unique love story, but what made this love story shine more was the chemistry between Zahid Ahmed and Saba Qamar. The writer Sarwat Nazeer even though wrote the characters of Mishi and Haider beautifully, but what those characters unique and even more beautiful was the perfect portrayal conducted by Saba Qamar and Zahid Ahmed. Both Saba and Zahid are effortless when it comes to acting on their own, but together, having such a harmony and understanding in making their on-screen couple look realistic was something phenomenal.
The viewers fell in love with Haider and Mishi's couple because of the way their situations were written and how they both worked, every step of the way to nurture their relationship. Haider and Mishi's couple was one such couple that actually seemed normal because they did everything that usually all the married couples do, like have a conversation over a cup of coffee, surprise each other with gifts, compliment each other, discuss their daily routines, appreciate each other's efforts, show respect and understanding towards each other's decisions and most importantly, motivate each other to achieve their goals. Haider and Mishi's couple came as a breath of fresh air because where everyone assumed that they will fall prey to the circumstances and will fall apart by succumbing to the external pressures, Haider and Mishi strengthened their relationship more by passing through all these tests. Saba Qamar and Zahid Ahmed surely looked comfortable with each other, that is why in all those couple scenes, they didn't seem to be acting at all. It is safe to say that if it wasn't for Saba Qamar and Zahid Ahmed's perfect acting and beautiful chemistry, Haider and Mishi's couple wouldn't have made such an impact.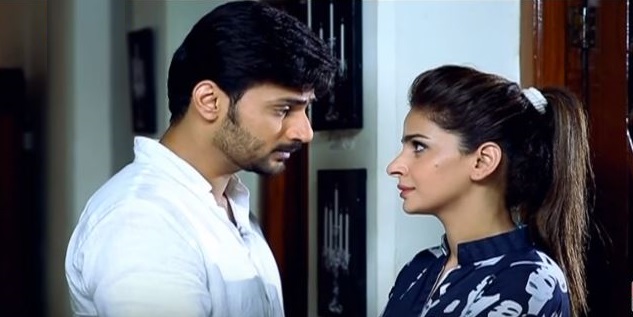 Mohid and Anmol (Dillagi)
Anmol and Mohid were two powerful characters who were complete opposites and who proved very convincingly that opposites really do attract! The relationship between these characters was complicated and that was the beauty of this on-screen couple. The way these complications turned into a gratifying happy ending was another beautiful aspect of this drama as a whole. Although Dillagi had quite a few strong supporting characters to its credit but an episode in which Anmol and Mohid didn't have one of those deep, meaningful and emotional conversations did not work for the viewers. Mohid's conviction in his love for Anmol and his wisdom was completely different from Anmol's rigidity and impulsiveness. The manner in which Anmol gradually fell for Mohid and they ultimately lived happily ever after without making any changes or compromises was just plain perfect!
Mohid and Anmol's couple is in this list because drama serial Dillagi banked heavily on their "connection" and their scenes together. the credit for the success of this on-screen couple goes to the writer, director and the actors involved. All these talented individuals put in their best effort to make Dillagi a love story which was simple amazing. These two characters gave Hamayun Saeed and Mehwish Hayat a new introduction which is another reason why this couple should be in this list.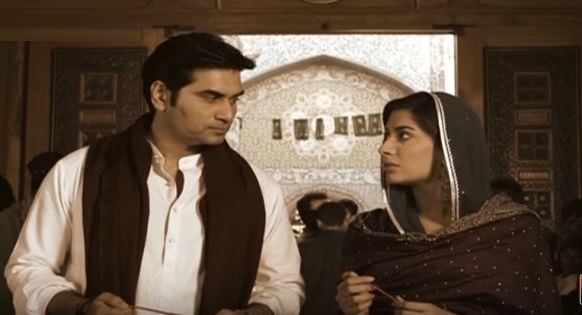 Malik and Zarri (Mana Ka Gharana)
Even though Shamil Khan and Erum Akhtar were playing the role of supporting characters, they definitely took a front seat in terms of being the best on-screen couple in the drama Mana Ka Gharana because of the subdued yet amazing chemistry between both of them. Malik and Zarri came into each other's lives when they both were going through a rough patch, where Malik was still struggling with the betrayal of his wife and Zarri still had the same feelings about Malik years after Malik called their engagement off because he fell in love with someone else. At first, Zarri did seem meddlesome but as their story progressed, it became evident that Zarri hadn't forgiven Malik for how he left her in the lurch but still she chose to remain unmarried as she couldn't move on. There were so many unspoken confessions which didn't need words because both Malik and Zarri's eyes were a declaration of their feelings towards each other.
Mana Ka Gharana was probably one such unique drama where the viewers were rooting for supporting on-screen couple more than the main lead couple because their chemistry outbid everyone else's. Shamil Khan & Erum Akhtar portrayed the characters with so much maturity that the viewers became more interested in their track. If there's one word that can describe their on-screen couple and their chemistry, it would be 'charming'.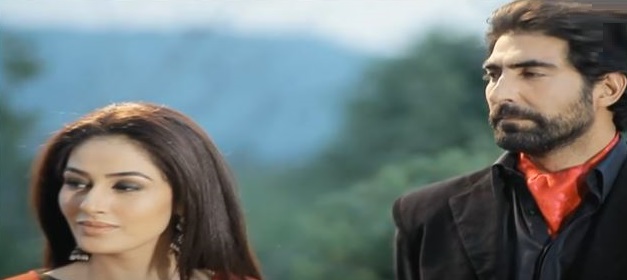 Ramish and Elma (Tum Kon Piya)
This was the most unusual love story of a couple which was not meant to be together yet their scenes together and their relationship with each other was a constant part of this drama. Ramish and Elma's love story was shown in a creative manner; those long beautiful romantic conversations were always imagined and Ramish was Elma's guardian angel right till the end. Ramish's character was delightful and believable, Elma's character was quite simple and didn't have anything new to offer but Ayeza Khan managed to make the most of it. At the end of the day it was Imran Abbas and Ayeza Khan's undeniable chemistry which made them a complete success. Also, Yasir Nawaz's appealing direction and Maha Malik's eloquent dialogues raised this typical love story into something many viewers enjoyed watching.
The viewers who followed this drama never had a difficult time relating to the feelings of these characters. In this relationship love meant giving the other person unconditional respect which also made the connection between Ramish and Elma unique. This was also one of those rare love stories in which there were absolutely no misunderstandings.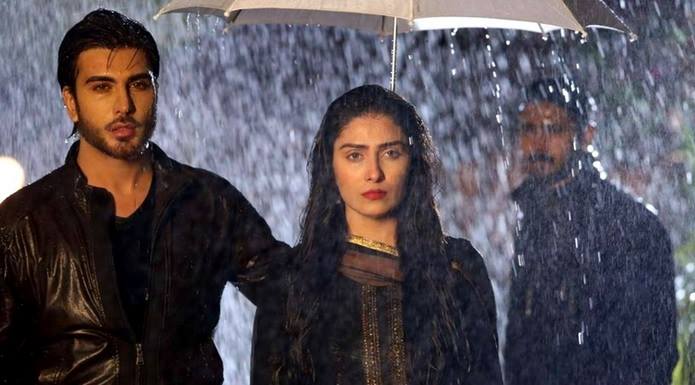 Arsh and Meeran (Udaari)
Farhan Saeed and Urwa Hocane's magical on-screen chemistry was not a coincidence because they are a real-life couple as well. Arsh and Meeran's love story wasn't just another love story either. It was a relationship between two people, one of whom was very willing to accept the other but Meeran, because of her past was unable to accept Arsh's proposal or express her love for him. Farhan Saeed's charm and natural acting made his character more appealing. Urwa Hocane was very convincing as Meeran as well.
Arsh and Meeran both had unique personality characteristics which made their on-screen couple more interesting. There were times when Arsh decided to stop making an effort and there were also episodes in which Meeran decided she needed to draw a line. The viewers were rooting for these two to be together throughout and the ending pleased everyone.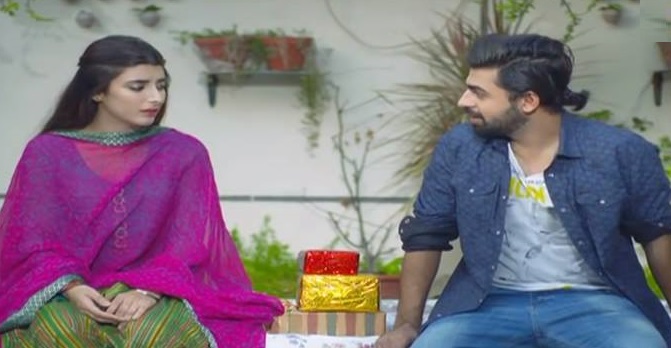 This completes the list of Best On-screen Couples of 2016. Please feel free to add more names and don't forget to share your views as well.
Zahra Mirza & Fatima Awan.