Black is a very neutral color and it is my personal favorite because it usually goes with everything. In this article I am going to describe the black color and its advantages. Black is a very flattering color and it is really very trendy. Usually if you have a black tight it will go with almost any top may it be of any color. In the same way if you have a black coat, you can wear it on any colored sweater and jeans. I have black colored boots and they almost go with any dress I wear so they are my personal favorites. Another wonderful advantage of black dresses is that they usually give you a slimmer and a fashionable look. Black is in fashion since 1920 and till now its popularity has not faded. Many designers love to use black in their collections and this is why no wardrobe is considered complete if black is not present there. Black color is best for all kinds of skin tones. It usually makes darker girls look attractive and fair girls look fairer.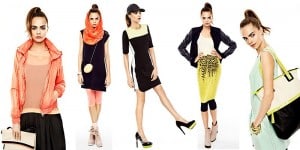 There are so many ways to use black in your every day routine. Black is worn as T shirts, sleeveless shirts, tank tops and many other sorts of dresses. As winter is at its peak, black fur coats and shawls give you an elegant look. In the office black colored trousers, skirts and coats give a classy look. The biggest plus point of black is that it works on every fabric. May it be cotton, silk, wool or any other stuff black is something that is never missed. Black leather coats and tops are very in fashion these days. They give you a fashionable dazzling look. People usually wear black alone but I will suggest a mix and match outfit. You can often add up some colors with black. I used the highlighter pink and yellow with black a lot in summers as it is a great combination. Apart from this a green or navy blue shirt goes well with black jeans. Black sequins and embroidery looks great on any colored dress. So for weddings a simple hot pink long dress with black embroidery looks fabulous. It dazzles every other person.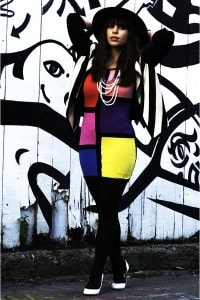 Most people term black as the color of mourning but I do not agree with this. I have seen beautiful wedding dresses with black combinations and the brides who wear that look absolutely stunning. The repetition of black in the fashion trends is the evidence to support my thought that it is definitely not the color of the mourning. Black is usually worn by all sorts of people; kids, teens, elderly people, rich and poor etc. For all that, the intriguing thing about wearing black is that it can mean whatever you want it to; sexy or elitist, religious or seductive. It is a very adjusting color and this is what makes it this popular. Black is considered to be a pure color this is why it is highly adaptable as it is. No changes or transformation is required. It is the color of the poets and the writers, this shows that it is the choice of highly intellectual people.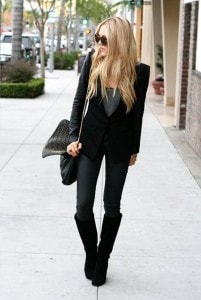 Domenico Dolce and Stefano Gabbana say that black is a supreme color and it is the sum of all colors. Mediterranean beauty is depicted through the color black. Apart from all this black is a convenient color. People look good in black this is why they find it better than the other colors. It makes fatter people look thinner which they consider as a miracle. Black color hides stains; this is a wonderful house hold color as well. For women who do the house holds stuff, black is the best choice because mostly stains do not get much prominent on this color. A professor of fashion says that the color black shows two different things, on one hand every one looks different in it and on the other hand it is a uniform.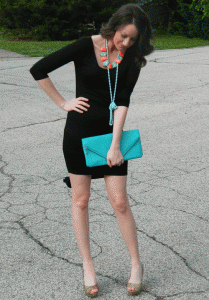 Gold is when mixed with black, a wonderful combination is made. In fact all metallic colors look extremely gorgeous with black. Even if you only wear a black hat, your whole looks change. A vintage look is created which makes you look different. Colorful accessories with black can create magic. More over leopard and cheetah print goes very well with black and makes it double trendy. If you know how to wear black as a color then you are going to rock believe me it is fabulous.
Written by: Moomal Hassan.