A new multitalented rising star who has set sails to conquer all the challenging arenas, HAA is not only a director, writer, actor, theatre performer but model as well. Though he is equally adept in all the fields his true passion is theatre and filmmaking. HAA a former CSP officer resigned to follow his passion, earned his bachelors' degree from the US and masters from Quaid-e-Azam University Islamabad. His sister Dr. Fazeela Abbasi, a dermatologist by profession, has appeared in mornings shows as skin expert. HAA has already made his mark in the domain of theater by giving exceptional and varied performances and is now on his way to pave paths in other media fields.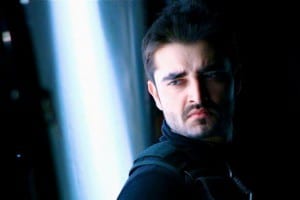 Apart from his topnotch theatrical performances his career in filmmaking will hopefully be exceptional similarly. His debut directorial which he authored himself Mud House and the Golden Doll is based on a true character (HAA encountered that Malang in Multan where he grew up), and explored a unique yet intriguing friendship between a Malang and a little girl. The movie on its first screening received a standing ovation from the crowd. However his upcoming flick Kambakht a comedy is already in process of earning him a label of versatile director as well. Featuring HAA, Shehyar Munawar Siddique, Saba Qamar and Sohai Ali Abro, Kambakht is expected to be released in early 2014.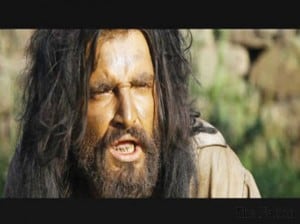 HAA didn't make a good impression by his first Tv. appearance in the Umang Lassi ad particularly because of the annoying ad, but later ads and his debut play Mere Dard Ko Jo Zuban Milay on the other hand showed the spark for acting on screen as well. Pyaare Afzal has captured true talents of HAA as an accomplished actor whose near-to-life acting is receiving loads of appreciation and critical acclaim. His performances in Waar, MHSA and MHGD received loads of critical appreciation. His diverse roles in theater, drama and film and his directorial ventures though few in number are more than enough to prove is flawless acting and versatility, he has earned same degree of fame on ramp as well.
Best wishes for HAA on his voyage and I hope he keeps steering his ship flawlessly in future too!
Faiza Cheema