Ever wonder why our dramas circle around the same ghissay-pittay topics? Inspiration is one thing, but how many times have we watched the same story rehashed with slight variations and different actors? Seems there's no dearth of copy-cats out there who try and cash in on a story that works.
Let's take a closer look at some of the main story lines that we've had the pleasure of seeing:
My Sister, The Home -Wrecker!
It all started with the evil sister after her behnoi in Maat. Seeing its massive success, soon we saw Madiha Maliha, Aks, Bari Apa, Yahan Pyar Nahin Hai (it was her cousin, not real sister), …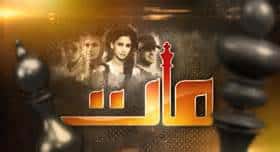 What's Love Got To Do With It?
So it seems, most of our drama husbands are having a hard time staying loyal to their wives! It seems just about anyone can sway them- a neighbour, a friend, a co-worker, a housemaid… Shehr-e-Zaat, Vasl, Adhoori Aurat, Miral ul Uroos, Dil e Muztar…

3 magical words to freedom
Somehow, just as quickly as a man says Qubool Hai thrice, our dramas seem to show divorces happening in a jiffy. Doraha, Mere Qatil Mere Dildar, Madiha Maliha, Aks, Adhoori Aurat, Rubaru all followed the same pattern.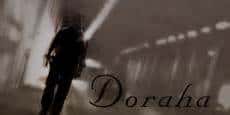 The lonely divorcee
After being rejected by her majaazi khuda, our lonely divorcee is faced with such trying circumstances that she ends up getting married again! Doraha, Vasl, Mere Qatil Mere Dildar, Aks, Kankar, Rubaru…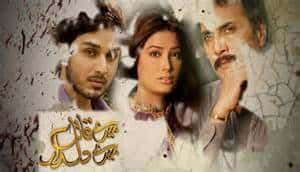 The helpless widow
Our dramas seem to take mazloomiyat to new heights by depicting the plight of widows. Ek Nazar Meri Taraf, Aise Jaley Jiya, Zindagi Tere Bina, Shab e Zindagi, Mohabbat Subh Ka Sitaara Hai…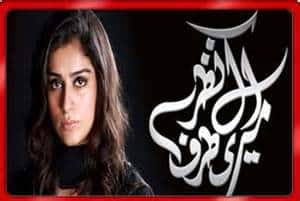 It's a Boy Girl!
A very valid reason our drama husbands use to either divorce their wives or take a second wife since the gender of the baby is the wife's fault! Zindagi Gulzar Hai, Mera Saeein, Rehaii…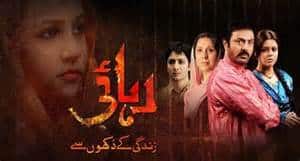 Whose The Daddy?
As much as I loathe the other topics, this one tops my list. It seems our drama husbands have no faith in their ability to father a child which is why they are quick to accuse their wives of cheating! Aseer Zadi irritated the daylights out of me.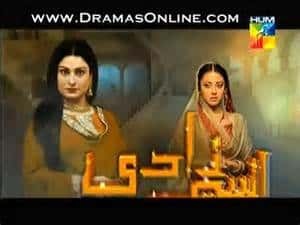 Second Chances
Another new trend that seems very likely to become the next trend-setter is halala– Kabhi, Kabhi and Rubaru are sensationalizing this concept. For the sake of our sanity, I hope not!!!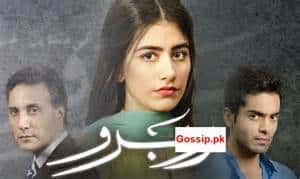 I had the privilege of watching a new drama today- Bhabi and going by the promos, the writer has incorporated quite a few of the above! Three cheers for creativity!
What will it take to get channels to provide us with wholesome entertainment that qualifies as entertainment and doesn't depress the daylights out of us? How much tragedy will be too much? Can't we just watch some feel-good dramas that actually have a point? What do you think?
Yours in watching,
Kanwal Murtaza