Family is what makes your life complete. In order to keep a family together, some sacrifices have to be made and some struggles need to be done, but in the end what you have is some people who matter the most to you.
Khair, here I won't bore you with "normal" families. Let's talk about the crazy ones, who make us laugh with them and we wish that we were part of them.
Azam's family in Family Front:
This family is the coolest family I have ever seen. The way they messed up and then tried to fix things was relate-able and fun to watch. Bechare Azam ! I felt sorry for him. But they really couldn't help it could they? Troubles came naturally to them :D
Everyone's acting was phenomenal. Saba Abdul-Hameed, Anjum Shehzad, Urooj Nasir and Samina Ahmed were totally adorable as a family. FF sends loads of laughter my way no matter how many times I watch it. It was much better than the so called comedies we see nowadays. Absolutely comedy-less!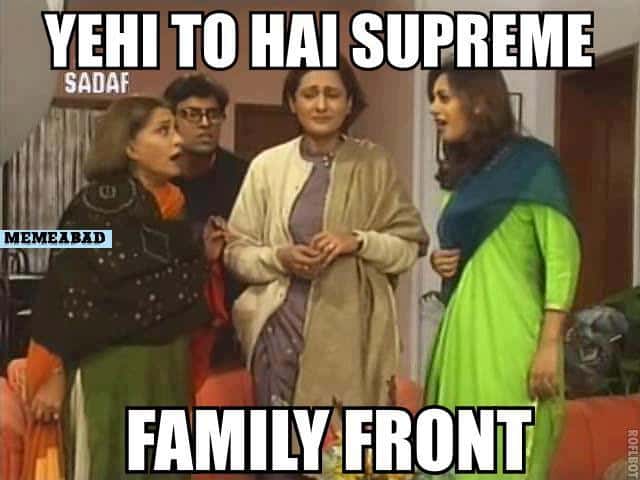 Aunn's family in Aunn Zara:
One bechara Aunn in a house full of women. Whether is was the overprotective mom, the tantrum throwing phuppo, the chachi or the dadi , everyone's life revolved around Aunn. The way they cared for him and then his wife was touching and obviously adorable. The discussions, the tantrums and the overall craziness this family had made me love them more and more.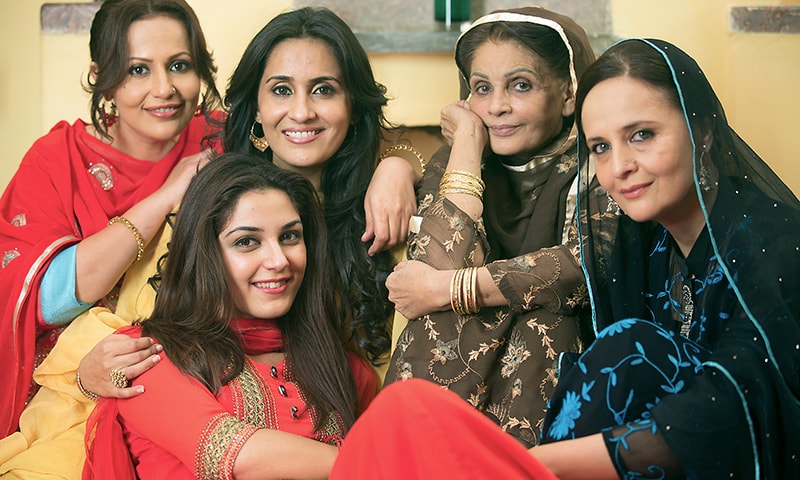 Nabeel's family from Bulbulay:
Before Bulbulay lost its charm, I loved this family. Maa jee's forgetfulness, Mehmood Sahab's freaking out on every occasion, Nabeel's  laziness and Khoobsurat's "shut up Nabeel! " were the unforgettable parts of Bulbulay.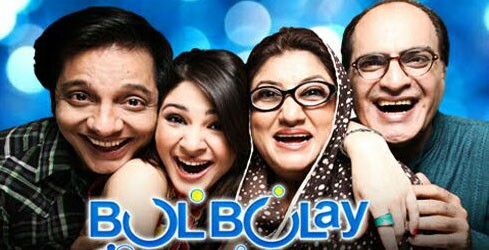 Azar's family in Azar Ki Ayegi Baraat:
Saima Chauhdry was the jaan of this play. Her dialogues and acting were top-notch. The way she bossed others around was entertaining and not annoying at all. Chauhdry Sahab , Vicky and Dolly messed up one way or another and this led to hilarious situations. Azir was the only one "different" in this family.
Zara and Sanya's family in Tamhaiyan:
Sanya was the crazy one among the two sisters and her and Qabacha's scenes were the best ones. Haseena Moin nailed the characters of the play.Moreover, everyone's acting was realistic and that made me believe that they were real family.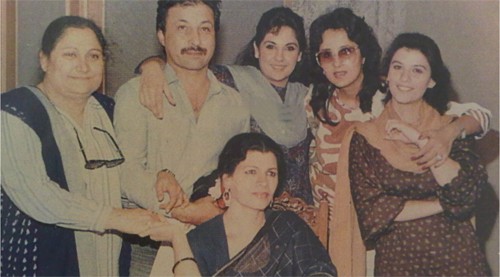 Aangan Terha family:
Bushra Ansari, Shakeel, Salim Nasir, Durdana Butt were ah-mazing throughout! Bushra's Ansari is part of two of the awesome families on my list. She is no doubt a talented and natural actress.
I am sure you guys will have more names to share. I would love to know about your list of crazy families as well.
Areeba Mohsen