Umera Ahmed's Upcoming Work & New Position!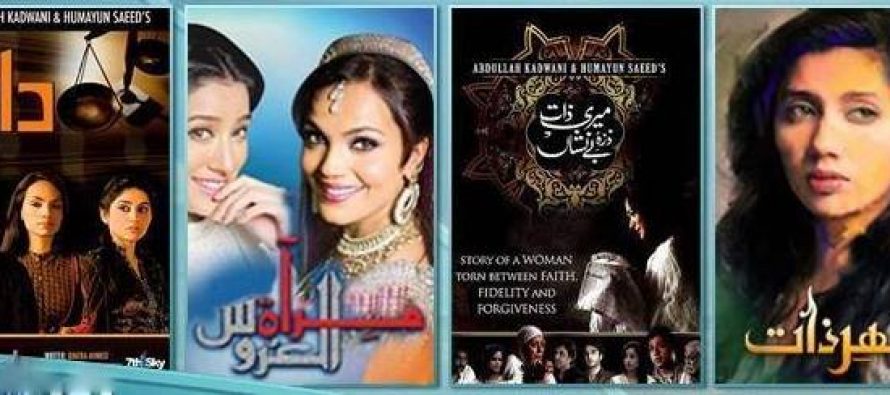 For months, we've all been waiting for some news on Umera Ahmed's upcoming projects. The admins of her page have been answering some questions to give us a better idea of what she's working on. Here's what I've learned so far.
Umera Ahmed's next projects are a novel, Doar, and her next drama is Master Aur Afsar.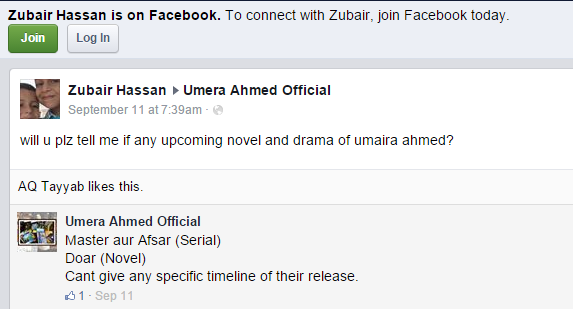 Umera Ahmed won't be writing for television anymore. Master aur Afsar will be her last drama. Her novel Aks will not be dramatized either.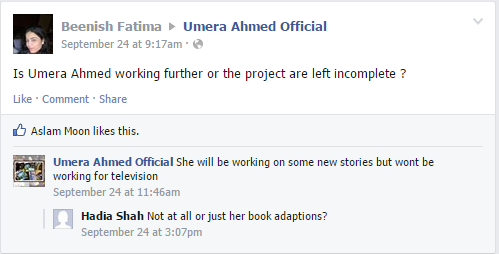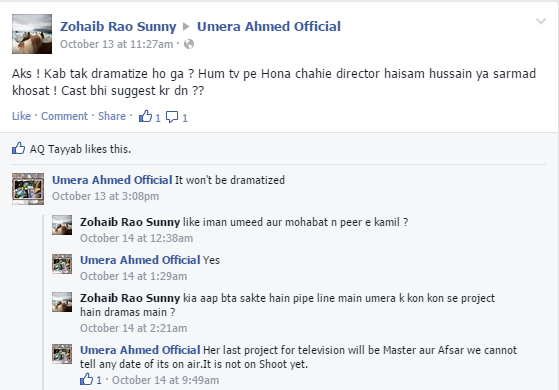 She has joined 7th Sky Entertainment as the Consulting Editor. They will also  be producing her final show.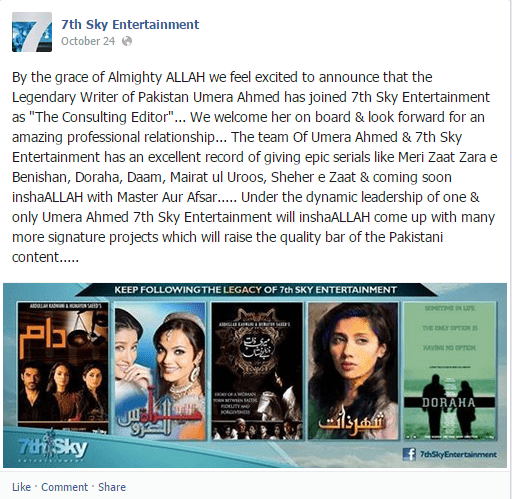 I'm very happy for Umera Ahmed, but I will miss her shows. There's still no word on the film she is writing, but I hope to learn more soon. 7th Sky seems to be upping their game and this is a great way to start. I wish her good luck and hope she's very successful in her new position.
Let me know your thoughts in the comments below.
-H.S
---